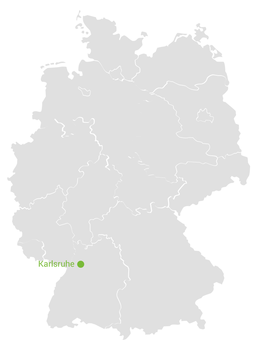 AVL Deutschland GmbH
Advanced Solution Lab
Greschbachstraße 3
Portfolio
Concept development and implementation of new system solution is the scope and portfolio of the Advanced Solution Lab. Development time and costs can be optimized by combining and connecting single products in an innovative way to solve our customer's problems. Furthermore, the deployment of supporting methods and the integration into processes is also very important. The Advanced Solution Lab is working closely together with the different divisions of AVL and is attending our customers starting with the planning of complex projects, the realization of prototypes up to the implementation of solutions. Main topics amongst others are:
Testing methods and tools for ADAS and autonomous driving vehicles
Test data management solutions (e.g. for Real Driving Emissions)
Knowledge management and methods for the connected engineering
New test methods and tools for test fields of the future (e.g. distributed test beds)
Solutions for model-based testing and simulation at test beds
Real life testing solutions on test beds
Method integration and deployment
Kurzbeschreibung des Standortes
The Advanced Solution lab was established in 2016 to address the complex uses cases especially for future topics. A modern infrastructure with several test bed and system simulators allows an efficient execution of projects as well as a very fast implementation of prototypes and solutions. Those can be discussed and optimized directly with our customers in the laboratory. In addition, direct connections to the research scene in Germany make it possible to transpose new approaches in science and research into the solutions.