Pressemeldungen 2016
Press Release Filters
Note: Click on the FILTER button to apply your filter Settings.
Year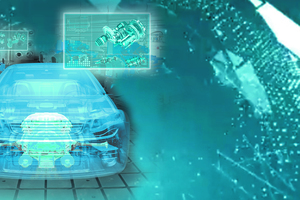 AVL präsentiert Lösungsansätze in den Bereichen RDE, Elektrifizierung und Big-Data-Management
2. AVL Roadshow – Herausforderungen der Zukunft effizient bewältigen
8. bis 15. September 2016
---
Mainz-Kastel, 1. September 2016 – Vom 8. bis 15. September 2016 findet zum zweiten Mal die Roadshow "Trends und Entwicklungen der AVL Mess- und Prüftechnik" statt. An zwei Standorten in Deutschland präsentiert AVL Lösungsansätze zu den dominierenden Themen der Automobilbranche: Real Driving Emissions (RDE), Elektrifizierung und Big-Data-Management.Teilnehmer können sich kostenfrei über verschiedene Technologien und Lösungen informieren, um die zahlreichen Anforderungen an moderne Antriebssysteme optimal zu erfüllen. Der Auftakt erfolgt am 8. September in Hannover, am 15. September macht die Roadshow in Reutlingen Station.
"Mit der in diesem Jahr erfolgreich eingeführten AVL Roadshow geben wir unseren Kunden die Möglichkeit, sich unsere ganze Bandbreite technologischer Lösungen zu aktuellen Fragestellungen wie RDE, Big-Data-Management und der Elektrifizierung des Antriebsstrangs aufzeigen zu lassen. So können sie zukünftigen Herausforderungen bestens gerüstet begegnen," sagt Roland Jeutter, Geschäftsführer der AVL Deutschland GmbH.
Zahlreiche Anforderungen an moderne Antriebssysteme führen zu einer zunehmenden Komplexität des Antriebsstrangs. Insbesondere durch aktuelle Herausforderungen wie RDE gestaltet sich beispielsweise die Abgasnachbehandlung deutlich aufwendiger und teurer. Strenge Emissionsgesetzgebungen werfen zudem die Frage auf, wie sich der Kraftstoffverbrauch im realen Fahrbetrieb im Vergleich zu gesetzlich vorgeschriebenen Testzyklen dynamisch und effizient messen lässt. Hier setzt die AVL Roadshow inhaltlich an, denn 2017 erfolgt die Einführung der Abgasgesetzgebung Euro 6c für gasförmige Schadstoffe und Partikelemissionen. Behandelt werden neben der Gesetzgebung insbesondere RDE-Messungen mit portablen Emissionsmesssystemen (PEMS) auf der Straße und auf Prüfständen (sowohl konventionell als auch virtuell).
Die Elektrifizierung von Antriebssystemen trägt ebenfalls zur wachsenden Vielschichtigkeit des Antriebsstrangs bei, sodass Kunden verstärkt ganzheitliche Lösungen benötigen. Thematisch spannt AVL hier den Bogen von Prüfstandslösungen für Komponenten elektrifizierter Antriebsstränge über die Entwicklung und das Testen von 48V-basierten Hybridsystemen bis hin zur Gesamtfahrzeugapplikation und Systemintegration.
Die steigende Komplexität von Versuchsfahrten, Messungen und Tests führt darüber hinaus zu beständig wachsenden Datenmengen. Das beschleunigte Datenwachstum in Kombination mit heterogenen Datenformaten stellt eine Herausforderung für die Systemverwaltung dar und erschwert performante Auswertungen. "Um dieser Big-Data-Entwicklung Rechnung zu tragen, bieten wir im Rahmen der Roadshow einen Workshop zum Thema Versuchsdatenmanagement und -verarbeitung. Hierbei können die Teilnehmer konkrete Applikationen zur Mess- und Simulationsdatenanalyse kennenlernen," so Roland Jeutter.
Weitere Informationen zur Roadshow finden Sie im Internet unter www.avl-roadshow.de.
Über AVL
AVL ist das weltweit größte, unabhängige Unternehmen für die Entwicklung, die Simulation und das Testen von Antriebssystemen (Hybrid, Verbrennungsmotoren, Getriebe, Elektromotoren, Batterien und Software) für Pkw und Nutzfahrzeuge. AVL beschäftigt weltweit über 8.050 Mitarbeiter. 2015 betrug der Umsatz 1,27 Milliarden Euro.