Pressemeldungen 2017
Press Release Filters
Note: Click on the FILTER button to apply your filter Settings.
Year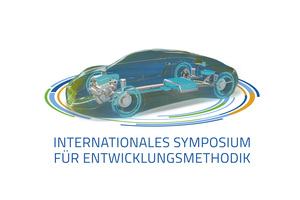 7. Int. Symposium für Entwicklungsmethodik am 14. und 15. November
Pressemitteilung: Versuch und Simulation – frühe Absicherung von komplexen Entwicklungszielen
Mainz-Kastel, 7. November 2017 – Am 14. und 15. November 2017 findet in Wiesbaden das 7. Internationale Symposium für Entwicklungsmethodik statt. Erstmalig wird der Fokus des einzigartigen Branchentreffs auf den Bereich "Virtualisierung" erweitert. Denn ein wesentliches Ziel der Entwicklungsmethodik besteht darin, die Erprobung und Absicherung von der Straße auf Prüfstände und in die virtuelle Welt zu verlagern. Intensiv beleuchtet werden insbesondere die Vernetzung von Simulation mit Themen der Applikation sowie der Fahrzeug- oder Systemerprobung.
Eine frühe Absicherung von komplexen Entwicklungszielen erfordert die "virtuelle" Abbildung von Fahrzeugkonzepten oder Komponenten zu Zeitpunkten, an denen diese nicht real verfügbar sind. Es gilt dabei nicht nur Hardware, Komponenten oder Systeme abzusichern, sondern auch Steuerungs- oder Softwarekomponenten, die im Entwicklungsprozess parametriert werden müssen. Entwicklungswerkzeuge und Methoden unter Einbindung von Simulation stellen hierbei die Voraussetzung zu effizienten Arbeitsweisen dar. Aktuelle Herausforderungen wie Real Driving Emissions (RDE), die Vernetzung der unterschiedlichen Komponenten im Fahrzeug und des Fahrzeugs mit der Umwelt sowie automatisiertes und autonomes Fahren mit Fahrzeugassistenzsystemen (ADAS) stellen jedoch immer höhere Anforderungen an Entwicklungsprozesse und Werkzeuge.
"Aufgrund der gestiegenen Komplexität, verschärften Rahmenbedingungen und zeitlichen Vorgaben im modernen Fahrzeugentwicklungsprozess wird der bestmögliche Einsatz moderner Methoden zu einer strategischen Notwendigkeit. Die ideale Kombination von virtueller und realer Welt ist der Schlüssel zum Erfolg eines effizienten Entwicklungsprozesses", sagt Roland Jeutter, Geschäftsführer der AVL Deutschland GmbH.
Neben den oben genannten Schwerpunkten befasst sich das Symposium auch mit klassischer Methodik aus der Praxis der Fahrzeug- und Antriebsstrangentwicklung. Deshalb stehen u. a. Versuch, Kalibrierung, Modellbildung und Optimierung, aber auch Themen wie Data Analytics, d. h. der methodische Umgang und das Lernen aus großen Datenmengen auf der Agenda.
Über AVL
AVL ist das weltweit größte, unabhängige Unternehmen für die Entwicklung, die Simulation und das Testen von Antriebssystemen (Hybrid, Verbrennungsmotoren, Getriebe, Elektromotoren, Batterien und Software) für Pkw, Nutzfahrzeuge und Großmotoren. AVL beschäftigt weltweit über 8.600 Mitarbeiter. 2016 betrug der Umsatz 1,4 Milliarden Euro.
---