Pressemeldungen 2018
Press Release Filters
Note: Click on the FILTER button to apply your filter Settings.
Year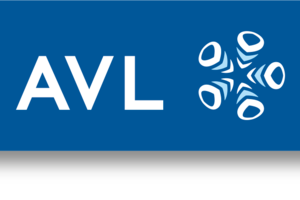 Internationale Zuliefererbörse 2018 in Wolfsburg vom 16. bis 18. Oktober
Pressemitteilung: AVL – zuverlässiger Technologiepartner in den Bereichen Automatisiertes Fahren, Digitalisierung und Elektromobilität
Mainz-Kastel, 16. Oktober 2018 – Vom 16. bis 18. Oktober 2018 präsentiert AVL Lösungen zu aktuellen Branchenthemen auf der Internationalen Zuliefererbörse (IZB) in Wolfsburg. In Halle 1, Stand 1209, zeigt AVL Lösungsansätze, um aktuelle Aufgabenstellungen wie Fahrerassistenzsysteme, die Elektrifizierung des Antriebsstrangs und die Digitalisierung im Entwicklungsprozess effizient zu bewältigen. Dabei reicht die Bandbreite vom Fahrzeugprüfstand für die Absicherung der hochautomatisierten Funktionen, über modernste Simulationswerkzeuge und Datenmanagementlösungen für einen effizienten Entwicklungsprozess bis hin zu einem vielfältigen Elektrifizierungs-Portfolio für unterschiedliche Entwicklungsstufen.
"Bei der IZB präsentiert AVL unter anderem die Kombination aus realen Komponenten und virtuellen Prototypen im Verbund für Validierungs- und Verifikationsaufgaben von Fahrerassistenzsystemen. Denn nur durch die Kombination von realer und virtueller Welt können die Faktoren Entwicklungszeit, -geschwindigkeit und -qualität gleichzeitig optimiert werden," sagt Roland Jeutter, Geschäftsführer der AVL Deutschland GmbH.
Intelligentes Entwicklungswerkzeug für hochautomatisierte Systeme
Die konstant steigende Erwartungshaltung in Bezug auf Komfort, Sicherheit und Umweltverträglichkeit erfordert Produktinnovationen, übergreifende Zusammenarbeit und die Vernetzung von virtueller und realer Welt. Als Entwicklungsdienstleister ist AVL bestrebt mit einem einzigartigen Portfolio aus Expertenwissen, Messtechnik und Digitalisierungstools den Fahrzeugentstehungsprozess ganzheitlich zu optimieren.
Die Lösung AVL DrivingCube™ überbrückt die Lücke zwischen den etablierten HiL-Tests im Labor und realen Fahrtests. Sie bietet eine einzigartige Integrations- und Testumgebung für Fahrerassistenzsysteme und selbstfahrende Fahrzeuge durch die Erprobung des fahrbereiten Systems mit allen Umfeldsensoren, Regelsystemen und Aktuatoren in virtuellen Fahrszenarien. Dabei werden die unterschiedlichsten Umgebungs-, Verkehrs- und Fahrsituationen berücksichtigt, um hocheffiziente und automatisierte Testprozesse im Gesamtfahrzeug zu realisieren.
Über AVL
AVL ist das weltweit größte, unabhängige Unternehmen für die Entwicklung, die Simulation und das Testen von Antriebssystemen (Hybrid, Verbrennungsmotoren, Getriebe, Elektromotoren, Batterien und Software) für Pkw, Nutzfahrzeuge und Großmotoren. AVL beschäftigt weltweit über 9.500 Mitarbeiter. 2017 betrug der Umsatz 1,55 Milliarden Euro.
---