Pressemeldungen 2020
Press Release Filters
Note: Click on the FILTER button to apply your filter Settings.
Year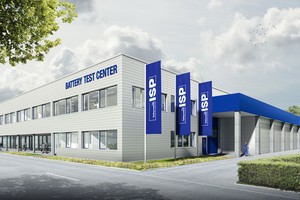 Pressemitteilung: Neues ISP Batterie-Testcenter mit AVL Prüftechnik
Mainz-Kastel, 12. Mai 2020 – Mit 12 Pack- und 20 Modulprüfständen sowie 78 Batteriesimulatoren unterstützt AVL das unabhängige Testinstitut ISP bei der Errichtung eines neuen Prüffeldes für Batteriemodule und -packs am Firmensitz in Salzbergen. Zukünftig möchte das Salzbergener Unternehmen ein Gesamtpaket an Testdienstleistungen für die Batterieabsicherung und Langzeiterprobung anbieten: von Leistungs- und Lebensdauertests über Umwelttests bis hin zu Sicherheits- und Missbrauchstests. Die erste Bauphase des bis zu 60 Mio. Euro teuren Batterielabors, für die AVL den Zuschlag erhielt, soll noch 2020 abgeschlossen sein. Erste Batterietests sind bereits für Jahresende geplant. AVL unterstützt in diesem Fall jedoch nicht nur mit modernster Hardware: "Neben der bewährten Messtechnik kann AVL bei diesem Projekt seine spezifische Anwendungserfahrung für effizientes Testen von Batterien voll einbringen", erläutert Roland Jeutter, Geschäftsführer der AVL Deutschland GmbH. So erstellte AVL vorab eine Marktanalyse und im Anschluss gemeinsam mit ISP das Konzept für das Batterielabor. Dabei haben beide Unternehmen von Beginn an eine spätere Erweiterung der Prüfkapazitäten berücksichtigt.

Über AVL
AVL ist das weltweit größte, unabhängige Unternehmen für die Entwicklung, die Simulation und das Testen von Antriebssystemen (Hybrid, Verbrennungsmotoren, Getriebe, Elektromotoren, Batterien und Software) für Pkw, Nutzfahrzeuge und Großmotoren. AVL beschäftigt weltweit über 11.500 Mitarbeiter. 2019 betrug der Umsatz 1,97 Milliarden Euro.
---