Go back
12th International Symposium on Combustion Diagnostics
May 10 - 11, 2016
Kurhaus Baden-Baden, Baden-Baden, Germany
Share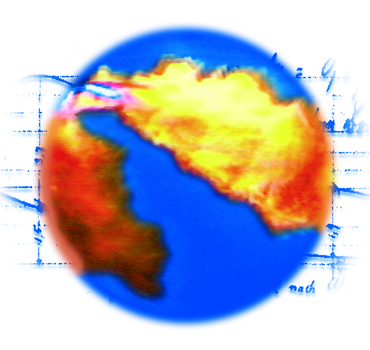 Share
May 10 - 11, 2016
Kurhaus Baden-Baden, Baden-Baden, Germany
12th International Symposium on Combustion Diagnostics
The understanding of the examination, analysis and optimization of a combustion engine is a core competence of engine manufacturers and suppliers.
---
In the period between the symposiums the question arises whether examination, analysis and optimization of a combustion engine are still worth holding a particular conference?

I think it is good to ask this ourselves again and again.

Because you always show us with your contributions and your interest that the understanding of these processes is a core competence of engine manufacturers and suppliers. It is the dominant energy conversion process that not only determines engine efficiency significantly but also defines which exhaust gas components the "chemical factory afterwards" has to manage.

Nowadays nobody is talking any longer about the near end of the combustion engine. Everybody knows that there will be a period of duality between electric and combustion engine in that each engine will develop itself and will find its "niche". All this will not only be determined and driven by purely rational technical solutions but also the legislature intervenes into this market development. For this reason, Real Driving Conditions (as emissions are a result of the same) and friction reduction as a means of CO2 reduction are two main topics. Nevertheless, no one can predict the actual development of the markets and how customers really will (re)act.

Besides the development of the "optimum" internal combustion engines, the symposium is dedicated to methods and rapid measurement techniques that are necessary to that end. The measurement and analysis will be often completed by virtual sensors – these can be real pictures – and/or simulated signals which can be pictures as well. Capturing all important signals simultaneously and correctly as well as analyzing them efficiently and properly, is still a challenge for today's engine developers. This is true both for individual subsystems as well as for the entire driveline system. In the latter case it is also important to understand the "cross effects" between the subsystems.
Topic
Visualization – What is the way forward?
Possibilities and limits of the combustion analysis
RDE requirements made on combustion diagnostics
Emission prevention already in the combustion chamber
Simulation in practice and in the future
How do I measure correctly?
---
Agenda
Conference Program
Tuesday, May 10, 2016
09:00 - 09:15
Welcome and Opening of the 12th International Symposium on Combustion Diagnostics
09:15 - 09:45
The relevance of combustion diagnostics in powertrain development of GM
09:45 - 10:15
Future of Powertrain Technology
10:45 - 11:15
From RDE towards RDD - Does RDE also require "Real Drive Diagnostics"?
11:15 - 11:45
Euro6c Particulate Emission Development Using Piston Surface Temperature Measurement and Optical Visualization
11:45 - 12:15
Experimental analysis of soot formation in BMW TwinPower Turbo engines by simultaneous use of high-speed endoscopy and a fiber-optic instrumented spark plug
13:45 - 14:15
Near-Simultaneous Visualization of Liquid and Vapor Phases of Fuel Sprays at Engine-Like Conditions
14:15 - 14:45
Optical Investigations of Flame Kernel Formation in an SI Engine with Diluted Mixtures
14:45 - 15:15
Volume-resolved gas velocity and spray measurements in engine applications
15:15 - 15:45
Gasoline Low Temperature Combustion - Optical Diagnostics and Simulations of Reactive Flow Process as a Key Favtor for Controlled
16:30 - 17:00
Potential and Limitations of Cylinder Pressure Based Engine Testing and Ways for Plausibility Checks
17:00 - 17:30
Injection rate, Imaging and Momentum Flux: a comprehensive approach for the analysis of advanced injection processes
17:30 - 19:00
Synchronized data acquisition at the test bench and cycle related GCA-calculation of "real driving" applications
19:00 - 19:00
Cocktail-Reception followed by Dinner
Wednesday, May 11, 2016
09:00 - 09:30
A Study of the Impact of Pilot-Main Dwell on Late-Cycle Flow in the Piston Bowl of a Light Duty Optical Diesel Engine
09:30 - 10:00
Injector spray development and ECU calibration by using DOE and optical methods in stationary and dynamic conditions to reach EU6.
10:30 - 11:00
Virtual Engine Development as Success Factor in the F.I.A. Rally World Championship (WRC)
11:00 - 11:30
Large-Eddy Simulation of cyclic variability and knock in a GDI engine
11:30 - 12:00
The perspective of scale-resolving high-resolution simulations and improved models as diagnostic tools for combustion process design
13:15 - 13:45
Friction power reduction development in the new V6-TFSI-Engine from Audi
13:45 - 14:45
Combustion diagnostic meets friction analysis
14:45 - 15:15
Methods for friction analysis in motored condition with external supercharging
15:15 - 15:45
CO2 Reduction by Crank Train Friction Optimization
15:45 - 16:15
Evaluation of friction reduction measures on fired combustion engines: test bench technologies / measurement systems / methods
Review
For more information on the 11th International Symposium on Combustion Diagnostics please visit:
---
Location
Kurhaus Baden-Baden, Baden-Baden, Germany