Go back
31st International AVL Conference "Engine & Environment"
6th - 7th of June, 2019
Helmut-List-Halle, Graz, Austria
Share
Register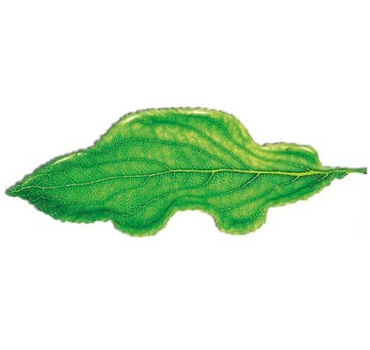 Share
6th - 7th of June, 2019
Helmut-List-Halle, Graz, Austria
REGISTER NOW!
31st International AVL Conference "Engine & Environment"
Register
---
COMPETITION OF ENERGY CARRIERS
IMPACT ON THE PROPULSION SYSTEM
In the future, it will be increasingly important to include a comprehensive view of energy production and delivery in both portfolio planning and powertrain development. The choice of energy carrier and the interactions between the areas well-to-tank (production, storage, transport and distribution) and tank-to-wheel (storage and energy conversion in the vehicle) result in decisive impulses for development with respect to a sustainable reduction of CO2 and pollutant emission. The complex competition between energy carriers thus has a significant influence on the competition of powertrain concepts. The variety of combustion engine based powertrain concepts, BEV and FCEV will presumably remain for some time to come. In this respect, renewable energies are faced with the particular challenge of continuous availability. This means that we increasingly find ourselves in a transition from a scarcity of energy resources to a limitation in energy storage capacities.
The conference will focus on three thematic blocks:
Production, storage, transport/distribution of energy carriers
Energy storage media in the vehicle
The main focus will be laid on the consequences for the powertrain portfolio
THE ENTIRE CONFERENCE IN YOUR HAND
The "Engine & Environment" App keeps you up-to-date with everything to do with the conference, featuring information on speakers and presentations and the latest conference news. Download the newly-designed app now onto your smartphone or tablet:



Topic
Motor und Umwelt Motor & Umwelt
---
Info Point
Conference languages: German and English (simultaneous translation)

Download the Registration Form here.
Conference Venue
Helmut-List-Halle
Waagner-Biro-Straße 98a
8020 Graz, Austria

Conference Fee
General admission: € 1,190.- + 20 % VAT
Conference fee for students (non post-graduate) € 110.- + 20 % VAT
Free of Charge for Members of the Press
Fees include proceedings, 2 lunches and snacks and social evening events


For further information please contact:
AVL List GmbH, Hans-List-Platz 1, 8020 Graz, Austria
Phone: +43 316 787-927, email: event@avl.com, www.avl.com
---
Hotel Reservation
AVL has blocked rooms at designated host hotels and has made every effort to secure the best possible room rates for you at this event.
To ensure you get the best room rates please book via this link

The showed rates will be available until approx. four weeks before the event. So please make sure to book a room on time.
Attendees who have booked a room via the link will be automatically considered for the bus shuttle to the different locations.
---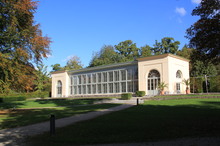 Welcome Reception
WELCOME RECEPTION IN THE GARDEN OF ENCOUNTER AT AVL HEADQUARTERS

WEDNESDAY, JUNE 5th, 2019

As part of the 31st International AVL Conference "Engine & Environment", the welcome reception on the eve of the conference will once again be one of the highlights. In 2019, you will have the opportunity to make your first contacts in the Garden of Encounter at AVL Headquarters. In addition to a culinary and musical accompaniment, you can take a look behind the scenes here. On guided tours through AVL, you will learn more about important technological developments. So, look forward to a fascinating, exciting and innovative start of the conference.


17:00 Welcome Reception
---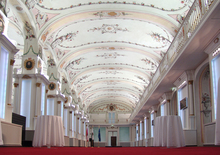 Social Evening
THURSDAY, JUNE 6th, 2019

Orangerie
The classicist building, built in 1842 in the middle of Graz Castle Garden, originally served to overwinter tropical plants. Already in the 19th century the Orangerie, supplemented with temporary event tents, was also used for parties and balls.


Alte Universität Graz
The Graz University was founded in the time when the Jesuits shaped the spiritual, religious and cultural life in Graz. With the adaptation of the Alte Universität Graz, a model example for the revitalization of a historically valuable building fabric has emerged, which is of outstanding importance precisely because of its location in the ensemble of the city crown of Graz.


19:30 Aperitifs at the Orangerie followed by an evening walk to the AVL Social Evening at the Alte Universität Graz
---
Presenting Authors
CONFERENCE AND SESSION CHAIRMAN
Prof. Dr. Robert Fischer, Executive Vice President, Engineering and Technology Powertrain Systems, AVL List GmbH

Prof. Dr. h.c. Helmut List, Chairman and CEO, AVL List GmbH
Dr. Guido Bartlok, Program Manager Hydrogen Systems / R&D, Magna Steyr Fahrzeugtechnik AG & Co. KG
Dr. Tobias Brunner, Managing Director, Hynergy GmbH
Dr. Volker Formanski, Group Leader Functional Development and Simulation Fuel Cell Systems, BMW Group
Jürgen Grimm, Head of Engineering, Engine & Drivetrain Systems Business Unit, Powertrain, CPT Group GmbH
Benedikt Heuser, Senior Project Manager, FEV Europe GmbH
Eisuke Kimura Bachelor of Precise Mech. Eng., Senior Chief Engineer, Honda R&D Co., Ltd. Automobile R&D Center
Wolfgang Langhoff, Chief Executive Officer, BP Europa SE
Dr. Tobias Lösche-ter Horst, Head of Powertrain Research, Volkswagen AG
Thiebault Paquet M.Eng., Director Powertrain, TME R&D, Toyota Motor Europe (TME)
Dr. Hermann Pengg-Bührlen, Head of Project Management e-fuels, CEO Audi e-gas Betreibergesellschaft & Audi Industriegas GmbH, Audi AG
Jürgen Rechberger, Skill Team Leader Fuel Cell, AVL List GmbH
Martin Rothbart, Senior Product Manager for Energy & Sustainability, AVL List GmbH
Dr. Paul Rübig, Member, European Parliament
Ulrich Schmalohr, Vice President of Geely Auto, President of BEV Research Institute, Zhejiang Geely Holding Group Co., Ltd., Geely Automobile Research Institute
Dr. Helfried Sorger, Executive Chief Engineer Base Powertrain, AVL List GmbH
Jörg Starr, Technical Project Manager, Audi AG
Dr. Alexander Tremel, Principal Key Expert, Siemens AG, Corporate Technology
Rajan Wadhera, President – Automotive Sector, Mahindra & Mahindra Ltd.
Dr. Jörg Wind, Manager Energy Systems Analyses, Daimler AG
Dr. Michael Winkler, Head of Powertrain, Hyundai Motor Europe Technical Center GmbH
Prof. Prof. h.c. mult. Dr. Martin Winter, Scientific Leader, Forschungszentrum Jülich GmbH
Dr. Thomas Zengerly, Chairman of the Board, Deutsche Shell Holding GmbH
CHAIRMEN
Prof. Dr. Michael Bargende, Research Institute of Automotive Engineering and Vehicle Engines Stuttgart
Prof. Dr. Helmut Eichlseder, University of Technology Graz
Prof. Dr. Robert Fischer, AVL List GmbH
Prof. Dr. Bernhard Geringer, Austrian Society of Automotive Engineers
Prof. Dr. Ferit Küçükay, University of Technology Braunschweig

PANEL DISCUSSION
Moderator: Ulrich Walter M.A.
Prof. Dr. Robert Fischer, Executive Vice President, Engineering and Technology Powertrain Systems, AVL List GmbH
Jürgen Grimm, Head of Engineering, Engine & Drivetrain Systems Business Unit, Powertrain, CPT Group GmbH
Dr. Hermann Pengg-Bührlen, Head of Project Management e-fuels, CEO Audi e-gas Betreibergesellschaft & Audi Industriegas GmbH, Audi AG
Dr. Paul Rübig, Member, European Parliament
Ulrich Schmalohr, Vice President of Geely Auto, President of BEV Research Institute, Zhejiang Geely Holding Group Co., Ltd., Geely Automobile Research Institute
Dr. Thomas Zengerly, Chairman of the Board, Deutsche Shell Holding GmbH
---
Agenda
CONFERENCE PROGRAM – WEDNESDAY, JUNE 5th, 2019
| | |
| --- | --- |
| 17:00 | Welcome Reception in the Garden of Encounter of AVL at the invitation of the Governor of the Province of Styria Hermann Schützenhöfer, Opening Address Prof. Dr. Robert Fischer at 19:00 |
CONFERENCE PROGRAM – THURSDAY, JUNE 6th, 2019
Conference and Session Chairman: Prof. Dr. Robert Fischer, Executive Vice President, Engineering and Technology Powertrain Systems, AVL List GmbH
09:00 - 09:10

Welcome Address, Prof. Dr. h.c. Helmut List, Chairman and CEO, AVL List GmbH

09:10 - 09:20

Welcome, Dr. Peter Piffl-Percevic, City Councillor, City of Graz

09:20 - 09:30

Opening of the Conference, Representative of the Province of Styria

09:30 - 10:00

Current and Future Hyundai & Kia Propulsion Systems for the European Market
Dr. Michael Winkler, Head of Powertrain, Hyundai Motor Europe Technical Center GmbH

10:00 - 10:30

Geely Drive with Electrification
Ulrich Schmalohr, Vice President of Geely Auto, President of BEV Research Institute, Zhejiang Geely Holding Group Co., Ltd., Geely Automobile Research Institute

10:30 - 11:15

Coffee Break

11:15 - 11:45

Future Mobility: What Drives Us?
Dr. Tobias Lösche-ter Horst, Head of Powertrain Research, Volkswagen AG

11:45 - 12:15

Mobility of the Future – Advances in Technology for Energy Sector
Wolfgang Langhoff, Chief Executive Officer, BP Europe SE

12:15 - 12:45

Competition of Energy Carriers, Impact on the Propulsion System – The Indian Perspective
Rajan Wadhera, President – Automotive Sector, Mahindra & Mahindra Ltd.

12:45 - 14:30

Lunch
Chairman: Prof. Dr. Helmut Eichlseder, University of Technology Graz
14:30 (s. t.) - 15:00

Electricity-based Fuels
Dr. Alexander Tremel, Corporate Technology, Principal Key Expert, Siemens AG

15:00 - 15:30

CEP Hydrogen Mobility in Germany
Jörg Starr, Technical Project Manager, Audi AG

15:30 - 16:00

Hydrogen Storage in the Vehicle
Dr. Guido Bartlok, Program Manager Hydrogen Systems / R&D, Magna Steyr Fahrzeugtechnik AG & Co. KG

16:00 - 16:45

Coffee Break
Chairman: Prof. Dr. Michael Bargende, Research Institute of Automotive Engineering and Vehicle Engines Stuttgart
16:45 - 17:15

Fuel Cell Drivetrains and Hydrogen as Part of Future Mobility
Dr. Jörg Wind, Manager Energy Systems Anlayses, Daimler AG

17:15 - 17:45

The ICE in the World of Energy Carrier Diversity – Modular or Dedicated?
Dr. Helfried Sorger, Executive Chief Engineer Base Powertrain, AVL List GmbH

17:45 - 18:15

The Use of Multiple Energy Carriers – Key for Toyota's Electrification Strategy towards CO2 Reduction
Timothy D'Herde MSc, General Manager Powertrain Division, Toyota Motor Europe (TME)

19:30

Evening Event:
Aperitifs at the Orangerie at the invitation of the Mayor of Graz, Siegfried Nagl, followed by an evening walk to the AVL Social Evening at the Alte Universität Graz
CONFERENCE PROGRAM – FRIDAY, JUNE 7th, 2019
Chairman: Prof. Dr. Ferit Küçükay, University of Technology Braunschweig
08:30 - 09:00

Hydrogen – Energy Carrier and Fuel of the Future or Perpetual Great White Hope?
Dr. Tobias Brunner, Managing Director, Hynergy GmbH

09:00 - 09:30

Future of Sustainable Mobility: Honda's Approach to Reduce GHG Emission
Eisuke Kimura Bachelor of Precise Mech. Eng., Senior Chief Engineer, Honda R&D Co., Ltd. Automobile R&D Center

09:30 - 10:00

Development of BMW Fuel Cell Propulsion Systems
Dr. Volker Formanski, Group Leader Functional Development and Simulation Fuel Cell Systems, BMW Group

10:00 - 10:30

Economical and Sustainable Powertrain Technologies
Dr. Hermann Pengg-Bührlen, Head of Project Management e-fuels, CEO Audi e-gas Betreibergesellschaft & Audi Industriegas GmbH, Audi AG

10:30 - 11:00

Coffee Break

11:00 - 11:30

Battery Cell Technologies for Automotive Applications: State-of-the-art and Possible Future
Prof. Prof. h.c. mult. Dr. Martin Winter, Scientific Leader, Forschungszentrum Jülich GmbH

11:30 - 12:00

Closed Carbon Cycle Mobility – Pathways towards a CO2 Neutral Mobility
Benedikt Heuser, Senior Project Manager, FEV Europe GmbH

12:00 - 12:30

E-fuels – Efficient Chemical Storage of Seasonal Intermittency Energy
Jürgen Rechberger, Skill Team Leader Fuel Cell, AVL List GmbH Martin Rothbart, Senior Product Manager for Energy & Sustainability, AVL List GmbH

12:30 - 14:00

Lunch
Chairman: Prof. Dr. Bernhard Geringer, Austrian Society of Automotive Engineers
14:00 (s. t.) - 14:30

Unlimited Clean Mobility: Towards Efficient & Zero Impact Emission Vehicles
Jürgen Grimm, Head of Engineering, Engine & Drivetrain Systems Business Unit, Powertrain, CPT Group GmbH

14:30 - 15:00

Fuel Options for Sustainable Mobility
Dr. Thomas Zengerly, Chairman of the Board, Deutsche Shell Holding GmbH

15:00 - 15:30

Coffee Break
15:30 - 16:45

Panel Discussion, Moderator: Ulrich Walter M.A., Members (in alphabetical order):

Prof. Dr. Robert Fischer, Executive Vice President, Engineering and Technology Powertrain Systems, AVL List GmbH

Jürgen Grimm, Head of Engineering, Engine & Drivetrain Systems Business Unit, Powertrain, CPT Group GmbH

Dr. Hermann Pengg-Bührlen, Head of Project Management e-fuels, CEO Audi e-gas Betreibergesellschaft & Audi Industriegas GmbH, Audi AG

Dr. Paul Rübig, Member, European Parliament

Dr. Lars Peter Thiesen, Manager, Hydrogen & Fuel Cell Deployment Strategy, Opel Automobile GmbH

Dr. Thomas Zengerly, Chairman of the Board, Deutsche Shell Holding GmbH

16:45 - 17:00

Closing Remarks
Prof. Dr. Robert Fischer, Conference and Session Chairman, AVL List GmbH
---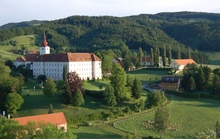 Partner's Program
THURSDAY, JUNE 6th, 2019

In the rolling hills of western Styria is the idyllic place Piber. Surrounded by lush meadows and green forests opens up the home of Europe's oldest cultural horse breed in front of a fantastic backdrop. As the only state stud in Austria Piber has the task to breed those Lipizzaner stallions, which appear in the world- famous Spanish Riding School in Vienna. After the guided tour and a lunch in the Café Caballero, the St. Barbara Church designed by Friedensreich Hundertwasser will be visited.

Meeting point: 09:00 Helmut-List-Halle Expected End: 17:00

With sufficient demand: June 7th, 2019, 3-hour Graz sightseeing tour
---
Date
6th - 7th of June, 2019
Location
Helmut-List-Halle, Graz, Austria
---