Go back
Artificial Intelligence in Automotive
December 3 - 4, 2019
Holiday Inn Munich Westpark, München, Germany
Share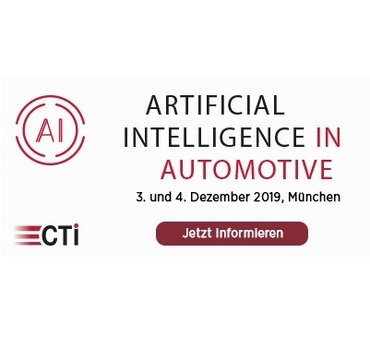 Share
December 3 - 4, 2019
Holiday Inn Munich Westpark, München, Germany
Artificial Intelligence in Automotive
---
The Artificial Intelligence in Automotive Conference aims to advance artificial intelligence specifically in the automotive sector. Therefore, the conference will focus on giving direct practical examples on how the automotive industry has and will be influenced by artificial intelligence. Throughout the Conference the great and necessary cooperation between the automotive and the IT sector will be illustrated.
Topic
Current position and influence of artificial intelligence on driving and the German automotive market
Data as the high-tech resource
Map-accuracy through AI
AI in motor-control and vehicle operation
New challengers in the automotive industry
Realtime-decisions and edge cases during driving
Law, safety and privacy protection for driving with an AI
---
Exhibition
Find out more about how artificial intelligence can optimize emissions through motor-control! Uwe Martin, AVL's Project Manager for Control Systems, will hold a speech that bridges the basics of artificial intelligence with its application. The half-hour long speech starts at 15:45 on 3rd December.
---
Date
December 3 - 4, 2019
Location
Holiday Inn Munich Westpark, München, Germany