Go back
International congress SIA Powertrain & Electronics
June 12 - 13, 2019
LES PYRAMIDES INTERNATIONAL CONVENTION CENTRE, LE PORT-MARLY, France
Share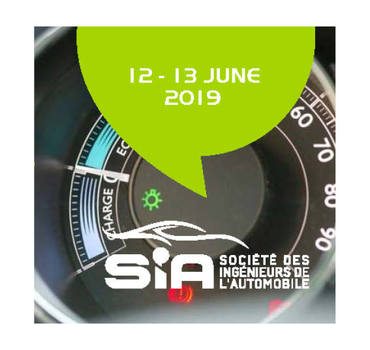 Share
June 12 - 13, 2019
LES PYRAMIDES INTERNATIONAL CONVENTION CENTRE, LE PORT-MARLY, France
Visit us on booth 45
International congress SIA Powertrain & Electronics
---
2019 SIA POWER TRAIN & ELECTRONICS Conference in Paris, will address the complete powertrain technology spectrum from conventional powertrain to full EV, covering of course any level of hybridization in between.
Topic
The Energy mix and its impact on multiple automotive topics
Electric Vehicules Ecoystem
ICE for HEV
High efficiency combustion
Aftertreatment & real-driving
Hybrid transmissions
Power electronics
Battery
---
Exhibition
AVL booth expo
Virtual reality equipment with various AVL testing solutions for electrified vehicles (battery test bed, e-drive test bed, fuel cell test bed, inverter test bed, …
VCR conrod
VISIO sparkplug & X-ion
Simulation solutions for development of electrified power-trains.
AVL demo-cars:
Alfa-Romeo 4C - AVL HyPer 200 kW/L High Performance Concept with water injection based on Alfa-Romeo 4C - 1,75l GDI
Mitsubishi Outlander – testing technology demonstrator with advanced hybrid measurement forok combined Indicating, Visio, E-Power, NVH & CAN data recording
IWIS-AUDI Q5 - AVL-IWIS 2 step Variable Conrod system based on Audi Gen III 2,0 l engine
GOLF 48V P4 - 48V "Hi-Efficiency" democar with TGDI Miller engine based on VW Golf 1,6l TGDI

AVL speakers and chairpersons:

Wednesday June 12th at 3:30 p.m., Johann WURZENBERGER presents "Thermo-management for real-driving emissions - a model-based variation study".

Thursday June 13th from 08:00 a.m., Jean Marc BOULARD is chairperson of the session "48V POWERTRAINS".

Thursday June 13th at 09:30 a.m., Thomas PELS presents "AVL's Low Voltage High Power Electric Axle System".

Thursday June 13th at 2:15 p.m., Helfried SORGER presents "Dual Mode VCSTM: Vehicle Integration of a Modular VCR-System".

Do not hesitate to contact us already now to schedule a meeting –
click here or come and meet us at booth 45.
---
By car
From Paris Boulevard Périphérique South-West close to porte d'Auteuil:
Exit A13, then 2nd Exit --> Saint Germain en Laye
N186, Louveciennes
--> Marly-le-Roi, Le Pecq
After the bridge, 2nd exit to the right.
By public transport
From Paris Châtelet - Les Halles
RER A direction Saint Germain en Laye
Stop at Saint Germain en Laye
Bus line 259 « Anatole France » --> stop at L'Ermitage --> 10 min walk --> East then South
Detailed access info in French: http://www.les-pyramides.fr/v2014/acces
---
Location
LES PYRAMIDES INTERNATIONAL CONVENTION CENTRE, LE PORT-MARLY, France