Go back
Small Engine Technology Conference 2019
November 19 - 21, 2019
International Conference Center Hiroshima, Hiroshima, Japan
Share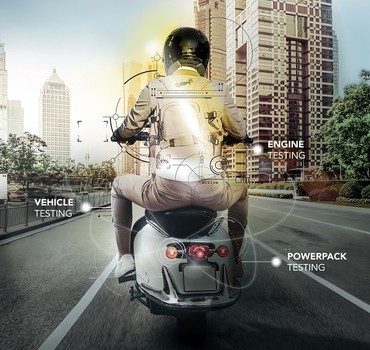 Share
November 19 - 21, 2019
International Conference Center Hiroshima, Hiroshima, Japan
Visit us!
Small Engine Technology Conference 2019
---
The Small Engine Technology Conference (SETC) continues to be the international technology conference for small powertrains and related products. This year's topic was chosen to be "Small Powertrains – Innovating for Their Future Role". Therefore. the conference focuses on the current transformation of small powertrains to make them suit into the delightful and sustainable low-carbon society of the future.
Topic
Combustion Engines
New Energy Sources
Components
Development & Vehicle Technologies
Environmental Impacts
Fuels, Lubricants and Tribology
---
Exhibition
Discover AVL's innovative solutions for developing and testing small displacement engines. Our experts will be on-site and ready to discuss with you the newest innovations for low-carbon small powertrains.

AVL's Senior Product Manager, Hubert Friedl, will be discussing how electrified 2-Wheeler score a higher customer satisfaction through its acoustics and drivability. Our expert's speech is from 4:15 pm to 4:45 pm on the 19.11.2019 in room 'Himawari'.

You can find out about the newest solutions from our test setup for dynamic fuel consumption measurement from AVL's Application Manager Harald Mayrhofer. Listen to AVL's expert on the 19.11.2019 from 2:15 pm to 2:45 pm in room 'Cosmos 2'.
---
Date
November 19 - 21, 2019
Location
International Conference Center Hiroshima, Hiroshima, Japan