Go back
tank.tech 2019
December 3 - 4, 2019
INFINITY – HOTEL & CONFERENCE RESORT MUNICH, Unterschleißheim, Germany
Share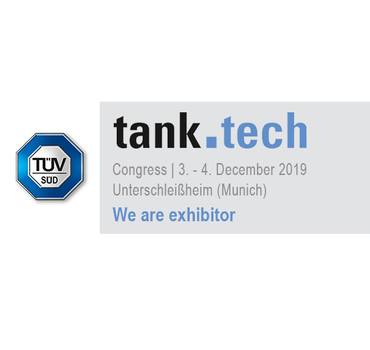 Share
December 3 - 4, 2019
INFINITY – HOTEL & CONFERENCE RESORT MUNICH, Unterschleißheim, Germany
Visit us at Booth Nr. 31
tank.tech 2019
---
Every two years the automotive and supplier industries gather at the tank.tech conference to discuss current technologies and innovations in the area of fuel, SCR systems and water injection systems.

​​​​​​​The conference 2019 is dedicated to review new powertrain trends and their requirements on fuel storing systems. Recent developments methodologies from simulation to testing, future manufacturing methods and new mechatronic component architecture and functionalities will be reported in detail.
Topic
Emission Regulation Trends
Solutions for Tank System Technologies
Development Methodologies
Current and Future Manufacturing Methods for Fluid Storage Systems
Mechatronic Component Architecture and Functionalities
Future Automotive Trends and Expectations
Fluid Systems Infrastructure and Distribution
---
Exhibition
Join us at the tank.tech conference and visit us at our booth (Nr. 31) to discover more about AVL's solutions for evaporative emission testing. Take the chance to discuss with our experts.

Contact at AVL booth: Patrick Ulmerich (Application Manager, EVAP)
​​​​​​​Michael Scheytt (Group Product Manager, EVAP)
Contact: emission.marketing@avl.com to arrange a meeting with AVL
---
Date
December 3 - 4, 2019
Location
INFINITY – HOTEL & CONFERENCE RESORT MUNICH, Unterschleißheim, Germany