Go back
Tech Day 2019
24th of October, 2019
Aramco Research Center-Detroit, Novi, Michigan, USA
Share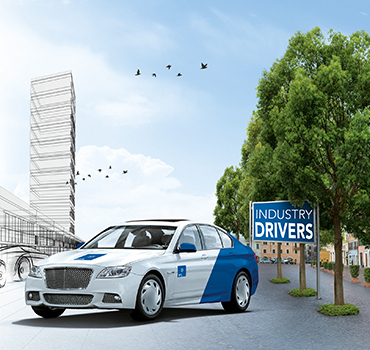 Share
24th of October, 2019
Aramco Research Center-Detroit, Novi, Michigan, USA
AVL and Aramco present
Tech Day 2019
The energy, automotive and testing industries are joining forces for this event focused on critical drivers, including emissions, electrification, virtual testing/simulation and operational effectiveness.
---
Join propulsion specialists from AVL and Aramco's fuels and engines technology team for a half-day event at Aramco's Research Center-Detroit in Novi, Michigan.
Tour the facility, participate in interactive demos and engage with expert panelists discussing the issues shaping the mobility industry.
Topic
If you plan to attend the 2019 Automotive Testing Expo in Novi, Michigan, join AVL and Aramco at the end of the week for a deeper look at industry trends, including a live demonstration of AVL-DRIVE Autonomous, view battery lab testing solutions, see how to apply advanced testing methods in a chassis dyno test cell environment.
---
Agenda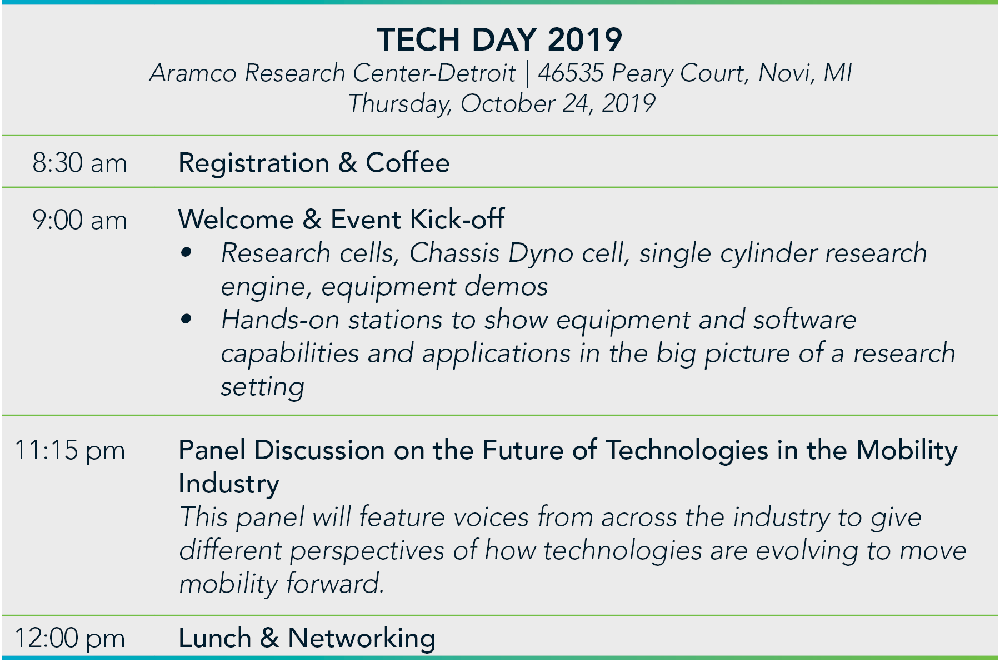 ---
Date
24th of October, 2019
Location
Aramco Research Center-Detroit, Novi, Michigan, USA