Go back
Tech Day 2019
October 24, 2019
Aramco Research Center-Detroit, Novi, Michigan, USA
Share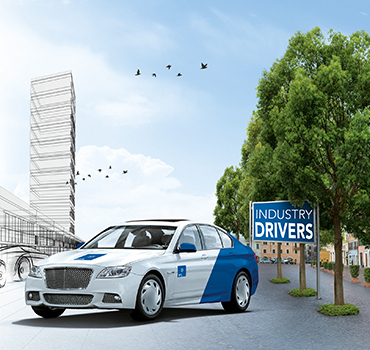 Share
October 24, 2019
Aramco Research Center-Detroit, Novi, Michigan, USA
AVL and Aramco present
Tech Day 2019
Thank you for your interest in Tech Day 2019, the event is at capacity and registration is closed.
---
Join propulsion specialists from AVL and Aramco's fuels and engines technology team for a half-day event at Aramco's Research Center-Detroit in Novi, Michigan.
Tour the facility, participate in interactive demos and engage with expert panelists discussing the issues shaping the mobility industry. During the demos, gain an in-depth view of applications related to clean energy research, emissions certification, future transportation, and in-vehicle measurement.
Topic
If you plan to attend the 2019 Automotive Testing Expo in Novi, Michigan, join AVL and Aramco at the end of the week for a deeper look at industry trends, including a live demonstration of AVL-DRIVE Autonomous, view battery lab testing solutions, see how to apply advanced testing methods in a chassis dyno test cell environment.
---
Agenda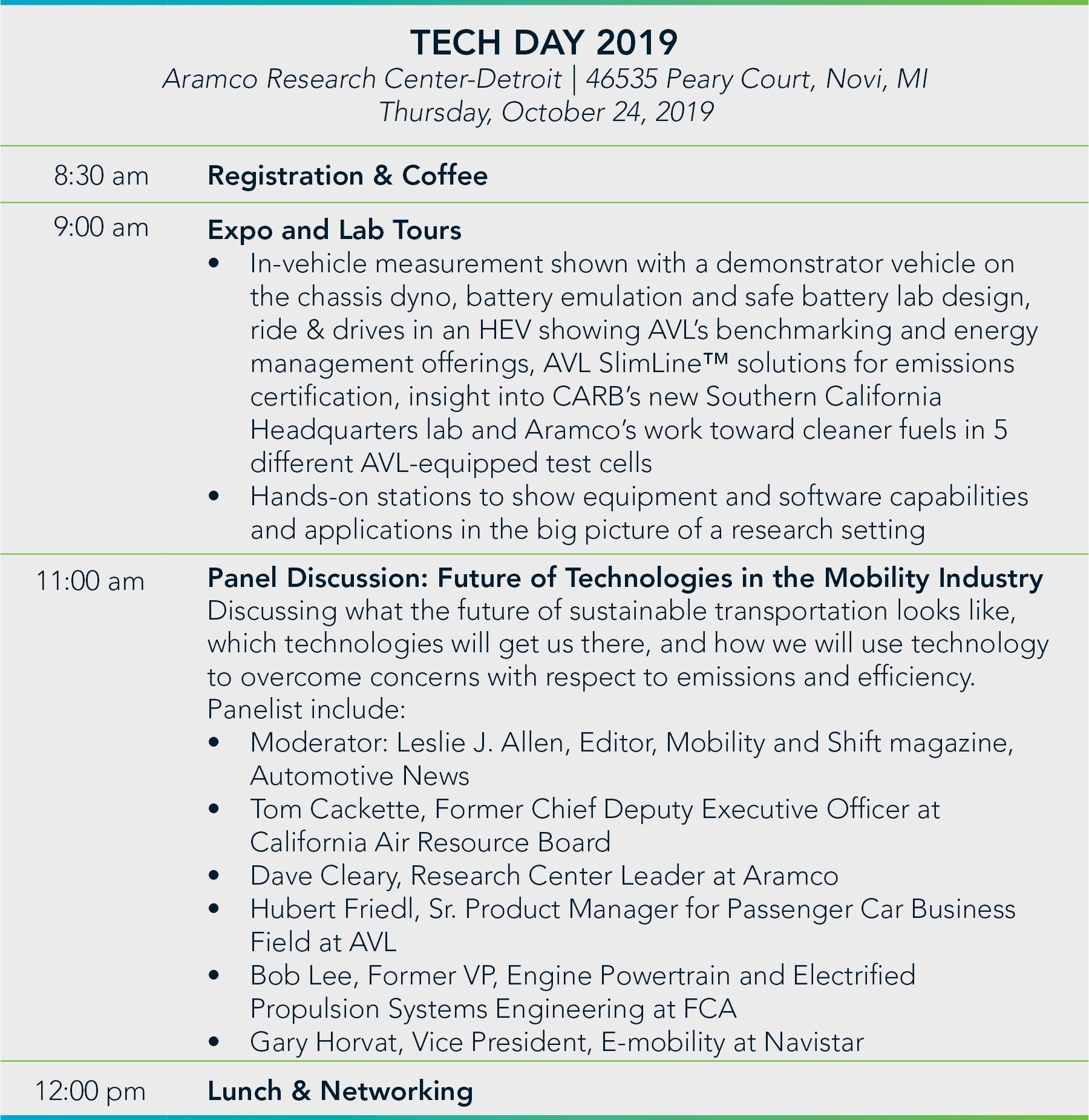 ---
Location
Aramco Research Center-Detroit, Novi, Michigan, USA