Go back
COMVEC™ 2019
September 9 - 11, 2019
JW Marriott Indianapolis, Indianapolis, USA
Share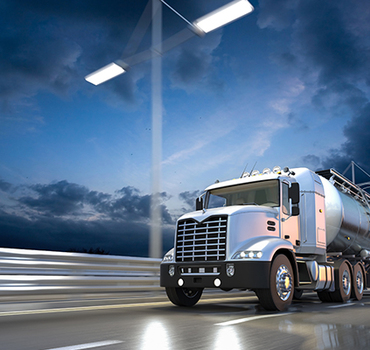 Share
September 9 - 11, 2019
JW Marriott Indianapolis, Indianapolis, USA
Explore the future of commercial vehicles
COMVEC™ 2019
---
As one of the most influential commercial vehicle and defense events, COMVEC™ is designed to inform and connect professionals from all sectors of the mobility industry. During the conference, discover the latest developments in global regulations and its impact on off-road and on-road vehicle technology.
Exhibition
Fueling the Future: Off-highway Applications and Trends panel
Tuesday, September 10 at 10:30 am
During the panel, Iain Ridley, director of business development at AVL, will examine the technologies that are disrupting the off-highway market and discuss AVL's innovative commercial vehicle solutions.
Technology Demonstration at the International Motor Speedway
Thursday, September 12 at 10:00 am
Explore AVL's ADAS/AD function integration, calibration and objective evaluation capabilities during the vehicle demonstration. AVL experts will explain how AVL-DRIVE™ Autonomous improves customer comfort and driveability.
Download a flyer listing AVL's participation at COMVEC™ 2019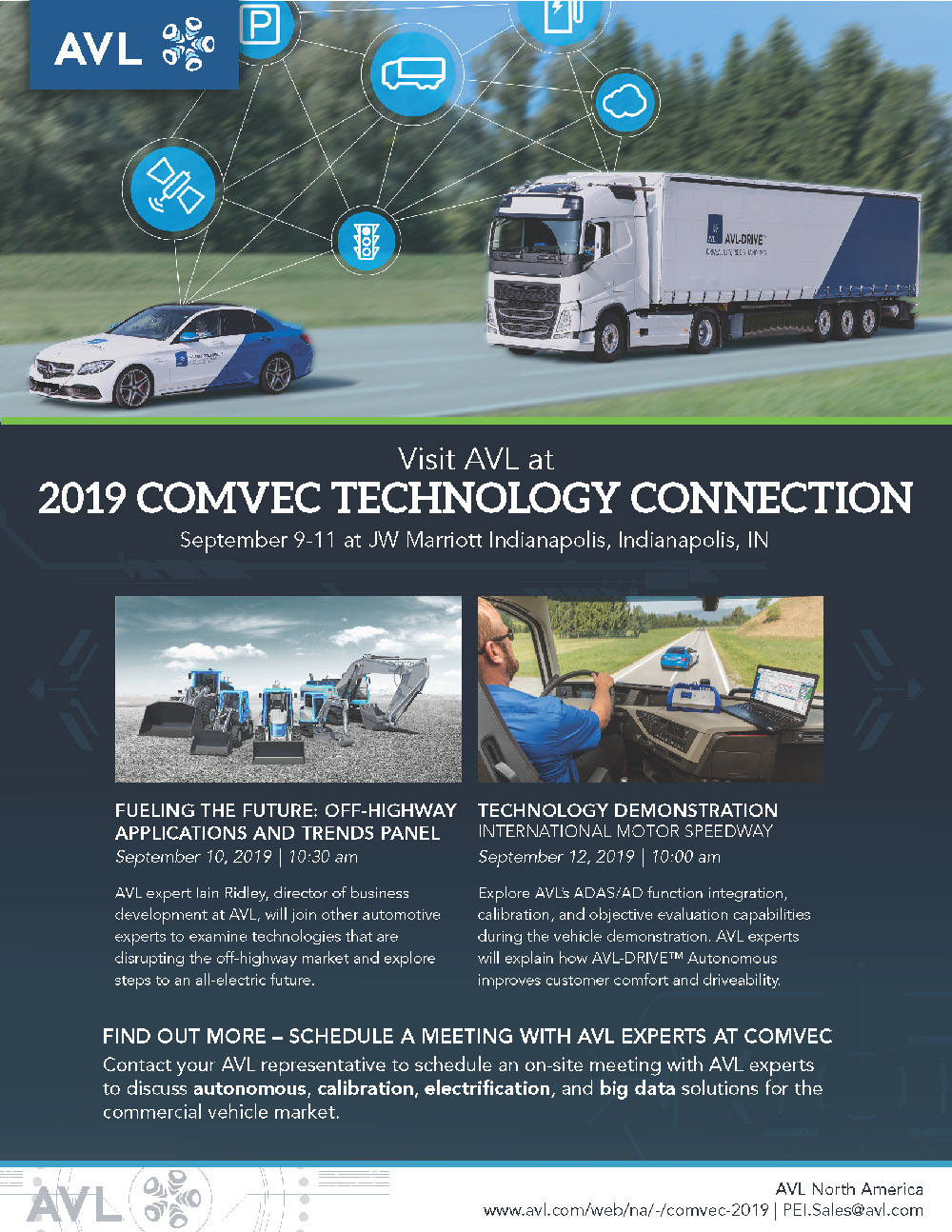 ---
Date
September 9 - 11, 2019
Location
JW Marriott Indianapolis, Indianapolis, USA