Go back
CTI Symposium USA 2019
13th - 16th of May, 2019
Diamond Center at Suburban Collection Showplace, Novi, Michigan, USA
Share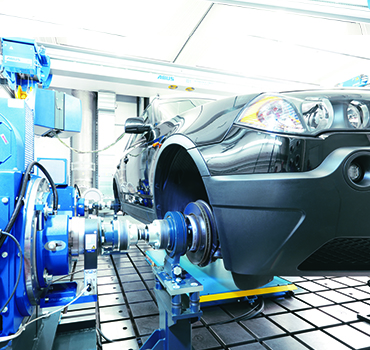 Share
13th - 16th of May, 2019
Diamond Center at Suburban Collection Showplace, Novi, Michigan, USA
Visit us at booth #35
CTI Symposium USA 2019
Connect with AVL and automotive experts from around the world at the CTI Symposium USA. With more than 700 delegates and 80 exhibitors, the symposium is the leading event for drivetrain and transmission technologies.
---
The 13th annual symposium is a forum designed to help address and tackle the most relevant challenges facing the drivetrain and mobility industry. During the event, Stephan Tarnutzer, president of powertrain engineering at AVL, will serve as a plenary speaker and panelist.
Exhibition
Visit AVL at booth #35 to learn more about our expertise in drivetrain and transmission technology.
For more information about the symposium, please click here.
AVL Technical Presentations
| Presenter | Technical Presentation Title | Date | Track |
| --- | --- | --- | --- |
| Bjoern Wultsch | Virtual calibration of shift strategy | May 15 2:00 pm | Calibration, Architectures Tribology |
| Muammer Yolga | Novel control strategy for change of mind shifts in DHTs | May 15 3:00 pm | Powertrain Controls, Integration & Analysis |
| Andreas Volk | Advanced methods for e-drive development | May 15 4:15 pm | Calibration, Architectures Tribology |
| Mathias Deiml | High speed electric drive unit for the next generation | May 15 4:45 pm | EV, HEV Drivetrains & Transmissions |
| Dr. Stephen Jones | Energy-efficient cooperative adaptive cruise control | May 15 5:15 pm | Powertrain Controls, Integration & Analysis |
| Stephan A. Tarnutzer | The e-mobility eco-system as the differentiator | May 16 8:40 am | Plenary Speech |
| Martin Ackerl | Compact e-drive solutions for heavy duty vehicles | May 16 11:00 am | Commercial Vehicles: Electrification & Components |
| Lukas Kolleritsch | A study on the effect of surface wear on the NVH behavior of a transmission system | May 16 11:30 am | NVH Improvements |
| Dr. Stephan Hammes | Marketable electric drivetrain concepts for small tractors | May 16 1:30 pm | Commercial Vehicles: Electrification & Components |
---
Date
13th - 16th of May, 2019
Location
Diamond Center at Suburban Collection Showplace, Novi, Michigan, USA