Go back
SAE Hybrid and Electric Vehicle Technologies Symposium
January 28 - 30, 2020
Pasadena Convention Center, Pasadena, California, USA
Share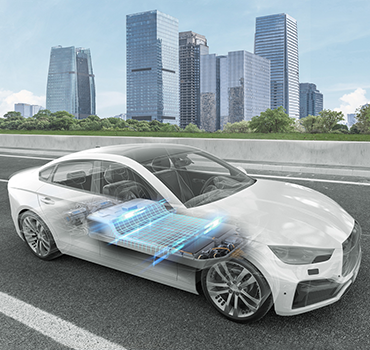 Share
January 28 - 30, 2020
Pasadena Convention Center, Pasadena, California, USA
Visit us at booth #203
SAE Hybrid and Electric Vehicle Technologies Symposium
Connect with AVL and key players driving the future of the electric drive industry.
---
Now in its 17th year, Hybrid EV Symposium provides vehicle design engineers with the leading technical information needed to stay competitive and meet regulations in an evolving industry. Only at Hybrid EV can technology specialists, OEMs, suppliers, researchers, and government officials connect and learn about new solutions in the development of electric drive, x-hybrid, and fuel cell vehicles.
Exhibition
Visit AVL at booth #203 and attend one of our technical presentations to learn more about our expertise in vehicle electrification and e-mobility.
For more information about the symposium, please click here.
AVL Technical Presentations
| Presenter | Technical Presentation Title | Date | Time |
| --- | --- | --- | --- |
| Matthew Hortop | Establishing Metrics to Compare DC Charging Rates: J2953/4 | Jan. 28 | 4:45pm |
| Stephan Tarnutzer | Disruptive Electrification Technologies and Global Trends | Jan. 30 | 9:00am |
| Alwin Lutz | Challenges, Trends, and Innovations & Novel Cell Configuration Concept Using Cylindrical Cells to Build up Small to Large Scale Battery Systems | Jan. 30 | 10:30am |
| Amy Nelson | Rapid PEM Fuel Cell Product Development for Commercial Vehicles | Jan. 30 | 2:00pm |
---
Date
January 28 - 30, 2020
Location
Pasadena Convention Center, Pasadena, California, USA