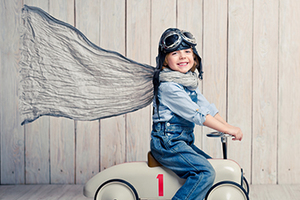 AVL-Sponsored Award Recognizes Commitment to STEM Students
Every project that AVL tackles has the same end goal: to better the world around us. We work hard to create positive change through engineering and testing solutions, but we see some of the biggest impacts when we get involved with education programs. Investing in today's students will secure a brighter future for the mobility industry – and for us all. To honor those who share our mission, we partnered with the SAE Foundation, a champion for STEM education, to create the Gordon Millar Award.
The Gordon Millar Award recognizes an individual or organization that continuously supports student achievement in STEM programs. Gordon Millar, an SAE Fellow, was dedicated to improving education and encouraging students to pursue careers in engineering. The annual award is given to a person or group that carries out Millar's ideals.
We were honored to present the FCA Foundation, the charitable arm of automaker FCA US LLC, with the eighth annual Gordon Millar Award in May 2018.
"The mobility space is changing so quickly," said Don Manvel, chairman and CEO of AVL Americas. "We, as an industry, must respond by investing in the students who will solve these major social, economic, and technological challenges that lie ahead. That's exactly what the FCA Foundation is doing."
The FCA Foundation was chosen for its unwavering commitment to STEM students. Not only did it donate a $10,000 grant to SAE, but FCA employees served in classrooms and volunteered nearly 1,000 hours to support SAE-sponsored competitions.
Advocating for STEM programs ensures that future engineers have the knowledge and skills necessary to create technology that benefits our communities. Students will change the world, but they need our help to do.
---