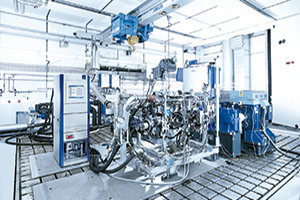 AVL honored with top supplier designation from Cummins
For more than a decade, AVL has contributed to test facilities and provided engineering services at 33 Cummins sites in 11 countries around the world. The global diesel engine manufacturer recently recognized AVL as a category partner because AVL (1) helps Cummins achieve a competitive advantage, (2) delivers the most value, (3) develops innovative products, and (4) reduces risk.
Launched in 2016, the Cummins Category Partner award recognizes overall supplier performance and commitment to deliver value. Recipients are nominated by respective Cummins business units and functional areas within the United States.
Of its 15,000 global suppliers, less than 1 percent received this designation, showing how valuable Cummins finds its relationship with AVL. By providing market-leading and cost-competitive testing solutions, AVL will be equipped to meet and exceed expectations for future testing and simulation projects.
---