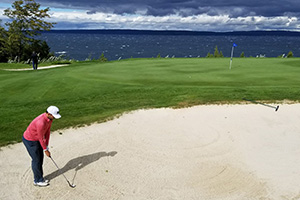 Voices of AVL: Nick Wagner
Buyer – AVL North America
---
Nick Wagner, a buyer at AVL North America, began his career in procurement by studying supply chain management at the University of Michigan-Dearborn. Throughout his coursework, he was drawn to the challenge of creating new ways to deliver cost savings. As a junior in college, Nick started searching for a summer internship where he could apply his classroom knowledge and gain experience.

He soon connected with AVL through an online job board. His passion for supply chain and willingness to learn made him stand out during the interview process. Not long after, Nick accepted his first internship and embarked on his career at AVL.

"Starting out, I was often chasing orders. Meaning, I had to follow up with different people to make sure that everything from paperwork to parts has been received and paid for. During my internship, I had the chance to really learn and understand the ins and outs of purchasing."

His internship experience gave him a new perspective on his studies and deepened his interest in procurement. After graduating in 2017, he joined the AVL team as a purchasing specialist and then took on the role of a local buyer.

Today, Nick is responsible for ordering parts from around the world, managing contracts, and tracking savings. He enjoys the art of negotiation, for which he offers one tip: be persistent. Additionally, he likes the relationship building aspect of his job.

"As a buyer, I get to work with people in Graz, Austria, and Neuss, Germany almost every day. Plus, suppliers will visit me and sometimes I will visit the supplying side, too. That's when I have a chance to meet the people who work in production and the sales managers. These relationships allow us to easily exchange information and define our expectations."

Nick also enjoys working closely with his local teammates. The purchasing team frequently works together to ensure that prices and delivery times meet the designated targets. By working in an environment that fosters open communication, his team creates more effective ideas and gets feedback when they need it most.

After a long day, or any day really, Nick enjoys unwinding with a game of golf with his friends and his girlfriend. He is also an avid hockey player. He started playing hockey when he was four years old and played competitively until the age of 23. To Nick, nothing beats the energy of the fast-paced game.

It's safe to say Nick is a valuable member of the purchasing team who's always willing to help. AVL is proud to create a culture that provides employees like Nick with the tools and opportunities to develop their professional interests and achieve their goals.