{attributes={}, name=downloadList, data=, type=selection_break, options=[], optionsMap={}, mainTitle={attributes={language-id=en_US}, name=mainTitle, data=Discover more, type=text, options=[], optionsMap={}}, sectionList={attributes={}, name=sectionList, data=, type=selection_break, options=[], optionsMap={}, sectionIcon={attributes={language-id=en_US}, name=sectionIcon, data=newsletter, type=list, options=[], optionsMap={newsletter=Newsletter, download=Download, software=Software, white-paper=White Paper, webinar=Webinar}}, sectionName={attributes={language-id=en_US}, name=sectionName, data=Contact us, type=text, options=[], optionsMap={}}, downloadFiles={attributes={}, name=downloadFiles, data=, type=selection_break, options=[], optionsMap={}, LinkTitle={attributes={language-id=en_US}, name=LinkTitle, data=Get in touch with our experts, type=text, options=[], optionsMap={}}, CTALink={attributes={language-id=en_US}, name=CTALink, data=https://www.avl.com/registration-cta?articleId=24936064&groupId=10138, type=text, options=[], optionsMap={}}, DownloadFile={attributes={language-id=en_US}, name=DownloadFile, data=, type=document_library, options=[], optionsMap={}}}}}
false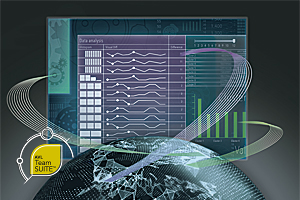 Manage ADAS and AD control parameters consistently
AVL CRETA™ for ADAS
The parameter lifecycle management software bringing simplicity to ADAS controller tasks
In recent years ADAS/AD functions have increasingly found their way into new cars. This has led to an increase in system complexity and development effort, especially considering the large numbers of vehicle variants that are expected by the market.

To manage this complexity and effort, more teams are switching to agile approaches to controller software development. This reduces controller software development cycles, leading to a greater level of integration being required within the parameter tuning process.

Our parameter lifecycle management system, AVL CRETATM, manages the tuning of all vehicle control units in a way that supports this approach. Simplifying the whole process in a user-centric way, it is a powerful tool built to make life easier for its users. It is especially beneficial for the development of ADAS/AD controller systems, which are highly dynamic with much shorter time-to-market.

Data Management Software

Parameter tuning is continuously becoming more complex. This is due to the high number of mechatronic systems and high demands on functional safety. Furthermore, in the next two years there will be a huge increase in functions distributed across the vehicle fleet. This will include a wide variety of chassis configurations, target markets and sensor hardware. This will result in ever greater management effort, along with tough demands on functional safety.

And that's not all. Globally distributed calibration teams, frequent test trips and collaboration with third parties and suppliers further complicate the process. Managing all of these factors in a flexible way is a daunting task. That's where CRETA comes in.
A Simple Solution to a Complex Problem

CRETA promises to simplify the management of parameter tuning – the process of handling a huge number of parameters, each with many variants. It ensures the correct ADAS parameter set is developed and sent to the right controller and vehicle. The parameter management process is supported in a simply structured and legally compliant way.

Featuring traceable integration of xCU parameters throughout projects, CRETA enables conflict-free data merging, and a clear overview of calibration maturity. Furthermore, it puts the user first with features such as:
Easy navigation through variants
Powerful search functions
Easy distribution of project among global teams
Advanced analysis environment
Parameter reviewing and automatic checking

With CRETA we ensure data traceability and legal compliance across different domains, such as simulation, vehicle testing and artificial intelligence. The system provides a simple structure for complex vehicle variants. Additionally, it supports parameter changes from engineers, automated systems and AI, with integrated error proofing and outlier detection to ensure data integrity.

Optimize Your ADAS Workflow

New testing parameters are derived from the OEM's various development environments. For example, this could include road testing, machine learning or simulation environments. In order to reduce time to market, the interfacing of these parameters into the systems in your development loop must be automated. And that is what CRETA's API enables.

CRETA's API offers a very flexible way of integrating the system into the customers CI/CD (Continuous integration/Continuous Delivery) pipeline. This ensures every new software release is available for the tuning and testing engineers as soon as it is released by the software team. When new data has been derived from one of the various sources, AVL CRETA integrates it into new optimised parameter sets. These are then supplied to the rest of the engineering community as well as the software teams.
Powerful Tools at Your Fingertips

The latest version of our game changing, ISO26262 certified software solution includes three new tools to save you time and effort.

Smart Software Change

When xCU software updates arrive daily instead of monthly, CRETA supports the tuning process by assigning new parameters to new engineers during the update. It does this with smart algorithms which offer automatic suggestions and recommendations to make the development engineer's life simpler.

​​​​​​​Compare and Edit

​​​​​​​The faster and more agile parameter tuning of multiple variants requires every engineer to ensure the correctness and traceability of their parameters. This new feature allows quick comparisons to be performed and the fast correction of errors. Additionally, simple desktop modifications can be carried out for parameters where ECU access is not required.

​​​​​​​Outlier Detector Process

​​​​​​​Work that is carried out in shorter cycles and released more often also needs new levels of control. So, we have introduced a review process to ensure that all parameters are consistent across the variant landscape. We use regression analysis to ensure mistakes, unintended changes and errors are avoided as much as possible. The result is robust and fast product releases.
---