{attributes={}, name=downloadList, data=, type=selection_break, options=[], optionsMap={}, mainTitle={attributes={language-id=en_US}, name=mainTitle, data=Discover more, type=text, options=[], optionsMap={}}, sectionList={attributes={}, name=sectionList, data=, type=selection_break, options=[], optionsMap={}, sectionIcon={attributes={language-id=en_US}, name=sectionIcon, data=newsletter, type=list, options=[], optionsMap={newsletter=Newsletter, download=Download, software=Software, white-paper=White Paper, webinar=Webinar}}, sectionName={attributes={language-id=en_US}, name=sectionName, data=Contact us, type=text, options=[], optionsMap={}}, downloadFiles={attributes={}, name=downloadFiles, data=, type=selection_break, options=[], optionsMap={}, LinkTitle={attributes={language-id=en_US}, name=LinkTitle, data=Get in touch with our experts!, type=text, options=[], optionsMap={}}, CTALink={attributes={language-id=en_US}, name=CTALink, data=https://www.avl.com/registration-cta?articleId=23706835&groupId=10138, type=text, options=[], optionsMap={}}, DownloadFile={attributes={language-id=en_US}, name=DownloadFile, data=, type=document_library, options=[], optionsMap={}}}}}
false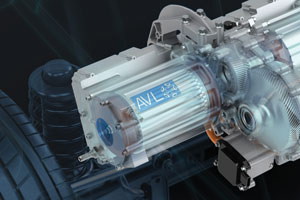 Zero-emission mobility
AVL E-Motor Design
E-motor solutions for passenger cars and commercial vehicles
The biggest challenge facing the automotive industry is the reduction of emissions. To meet global legislative demands and realize the vision of zero-emission mobility, the electrification of the powertrain is an essential step in automotive evolution. Not only to discover new markets, but also to move the industry into the era of sustainability.

To make this vision a reality our specialist team at AVL Software and Functions develops state of the art e-drive solutions, from the first draft of the concept through to serial production. These solutions go beyond what is usually available in our well-established e-motor development process and deliver the future of e-drive technology to our customers. Here we are tailoring e-motors to the customer's exact application, or improve the existing solutions they are already using.

A New World with New Challenges

New technologies come with new challenges, and with the introduction of Battery Electric Vehicles (BEVs) the industry has many questions to answer. How can the efficiency of BEVs be increased to deliver an acceptable driving range? Which e-motor design delivers the best performance in terms of high speed and torque? How can noise be reduced, and passenger comfort increased? And what is the best way to handle cost efficiency and manufacturing of the e-motor?

At AVL, we have a range of solutions to answer these questions. And we can tailor them to your unique use cases.
E-Motor Design for the Whole Industry

We are your technology and service solution provider for all kinds of e-motors. Based on specific customer requirements, we develop the optimal e-motor design using the latest materials and manufacturing technologies. A customized e-motor can therefore be engineered, and our AVL reference prototype platform can support the development process. With our partners and reliable suppliers, we can guarantee a minimal time to prototype.
E-Motor Solutions for Every Application

Our e-drive system competence for e-motor development includes a wide service portfolio covering everything from concept to series development. With our global footprint and our complete e-motor development toolchain, we can help you with the design, testing and integration of all types of motors, including (but not limited to):
Traction motors or the hybridization of existing drivetrains
E-axels with and without a gearbox
System solutions from prototype to SOP of serial production
Starter generators
Engine-powered flight
E-powered marine solutions
Electric power steering
Electromagnetic valve trains
Actuators
Drawing on our broad development toolchain and 70 years of powertrain experience, we bring a range of skills to e-motor development. We evaluate e-motor specifications based on realistic vehicle system simulations to create designs which are customized to your specific requirements. From thermal management and controls to fully optimized integration into the powertrain, we deliver best-in-class solutions with efficient and proven processes.

Whether your project is a hybrid or pure electric passenger car or commercial vehicle, we can apply our expertise to your specific needs. From large engines to locomotives or even mining trucks, we help you tackle the challenge with confidence.
---