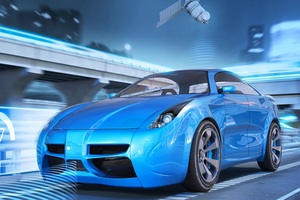 New levels of assisted and autonomous driving
AVL Assisted and Automated Driving Solutions
Design, Development, Testing & Validation of Automated and Autonomous Driving Features
AVL is at the forefront of developing customer specific high level features (L3+) for proof-of-concept demonstration to serial roll-out and reliably tests & validates all levels of driving assistance features in vehicle derivatives. The Human Centric Experience in autonomous vehicles is driving all AVL efforts in developing high performance solutions for Level 1 to level 5.
---
The Challenge
With the continuous growth from assisted driving to fully autonomous driving car manufacturers face even more challenges in time to market and cost of the new products.
What supports the robust delivery of ADAS/AD systems to market considering functionality, performance and safety?
How can the sheer number of eventualities in real driving situations be effectively tested?
How can subjective feelings of drivers be taken into account towards safety and comfort?
How to develop AD features considering current and evolving legislations for AD in different countries?
---
The AVL Solution
AVL is a trusted engineering partner for ADAS and Autonomous Driving supporting manufacturers and suppliers worldwide. The AVL expertise is proven by outstanding AD specific methodologies, calibration and validation competencies as well as open source SW solutions that support the customers to achieve their AD functional objectives. AVL's global tech center network helps to localize those solutions efficiently and close to our customers. AVL achieves unparalleled efficiency and robustness to ensure the customers' go to market with complete confidence.
---
The Added Value
The Added Value
You can rest assured, that the automated driving features AVL delivers
meet your safety-, reliability- and robustness-targets
offer smarter vehicle attributes and much better fuel efficiency
allow easily for any kind of market differentiation
free up your in-house resources to focus on the next AD innovations
---