Back
AVL International Simulation Conference 2019
Go back
AVL International Simulation Conference 2019
22nd - 24th of October, 2019
MesseCongress, Graz, Austria
share
Register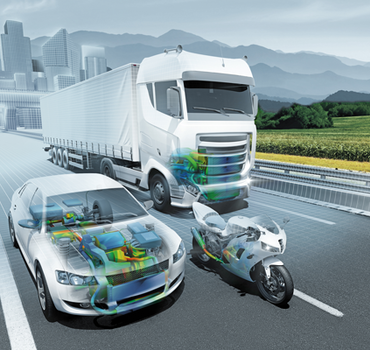 share
22nd - 24th of October, 2019
MesseCongress, Graz, Austria
Register now!
AVL International Simulation Conference 2019
Register
---
The cutting-edge event for Simulation returns in 2019, featuring a host of industry experts and displays of exciting new technology alike. Stay ahead of the competition and register now.
Topic
The AVL ISC2019 will cover the latest simulation trends and technology advances in system and component development for powertrains and vehicle integration.
The agenda will be set around the following topics:
Electrified Powertrains
Real Driving Emissions (RDE)
Engine Combustion, Emissions and Exhaust Gas Aftertreatment
Energy Efficiency, Performance and Drivability
Vehicle Thermal Management and Component Thermal Analysis
Durability and NVH
Tribology
Multiphysics Simulation
Multiphase Flows
Model-based Calibration
Virtual Functional Prototyping
Data-driven Simulation
Simulation on Testbed
Autonomous Driving (AD) and Advanced Driver Assistance Systems (ADAS)
The conference will highlight the benefits of a synergetic use of simulation and test over the entire development process, adding to its key takeaways. It will provide excellent opportunities for trainings, in-depth expert discussions, workshops - and networking.
Join us in October 2019 in Graz, one of Europe's most charming hidden gems - listed as UNESCO World Cultural Heritage Site!
---
Agenda
Detailed agenda not yet available.
---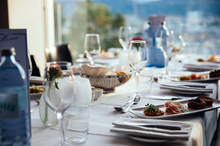 Evening Program
Get to know experts from the field of simulation! We invite you to continue networking outside the conference program.

Welcome Reception:
October 22, 2019

Social Evening:
October 23, 2019
---
Partners' Program
Partner Program not yet available.
---
Abstract Submission
Guide for Authors:
To submit your abstract, please click here
Authors are invited to submit an abstract no longer than 300 words
Please also provide a short title for the agenda no longer than 65 characters
Full paper submission is not required
Important dates:
Abstract submission before April 30, 2019
Notification of acceptance after May 31, 2019
Presentation submission before September 30, 2019
For any enquiries, please contact: AVL-ISC2019@avl.com
---
Sponsorship and Exhibitor Information
Benefits of sponsoring the AVL International Simulation Conference 2019
Showcase your company and products to a group of approximately 400 CAE experts from the engine, powertrain and vehicle development segments
Meet and network with customers from the world's leading automotive manufacturers, suppliers and research institutes
Learn more about the latest trends in simulation from our keynote speakers, technology experts and the AVL Simulation User Community
Demonstrate the value of your complementary solutions and interact with AVL staff
You will find all details about the different sponsorship packages on the sponsorship information.
---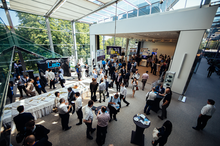 Review
Approximately 400 participants from more than 20 countries gathered together for the AVL International Simulation Conference 2017 in Graz, Austria at the end of June to discuss and hear about current industry developments and innovations. The technical program included more than 80 interesting user presentations in the fields Structure Dynamics, Fluid Dynamics and System Simulation. Two days of this conference were dedicated to users presenting ways how they employ advanced simulation methods in the virtual and physical world along the powertrain development process. On the third day AVL provided insights into new applications and workflows as well as discussions in a series of short seminars.
Insightful keynote speeches from John Deere, Strategy Engineers, Know-Center, to name a few, rounded off the extensive range of lectures.
Another conference highlight was the exhibition consisting of a comprehensive AVL display and exhibitor stands. Besides the AVL simulation solutions, participants could experience the Integrated and Open Development Platform, wear VR glasses to watch a demonstration of acoustics simulation results and get a hands-on experience at the Virtual Testbed or the ADAS demonstrator.
---
Date
22nd - 24th of October, 2019
Location
MesseCongress, Graz, Austria