The electrification of mobility is in full swing. The rising demand for e-drive solutions requires a high level of development capacity and expertise. Qualitative new requirements fill the specification sheets of car manufacturers and suppliers: not only do development engineers need new techniques, they also need in-depth understanding of the different driving cycles, the interactions between the components, and the constructional challenges of electric vehicles.
We support you in your transformation process with holistic advice, as well as innovative development and testing solutions – from individual components, to software, to integrated systems. Our service portfolio also includes related services such as electromagnetic compatibility (EMC), testing and validation, as well as safety and security.
More than 15 years of experience and in-depth knowledge of the development of electrified propulsion systems make us a reliable partner.
The development of electrified propulsion systems has accelerated dramatically and, alongside the search for additional innovations to optimize costs, efficiency, performance, and integration space, is currently focusing primarily on the rapidly growing series ramp-up.
Assembling e-drives from individual components is now largely a thing of the past. These days, the latest technology is defined by integrated solutions. A development that we are strongly pushing.
Over the past three years, we have realized more than 110 development projects in the area of e-drive for prestigious automobile manufacturers around the world.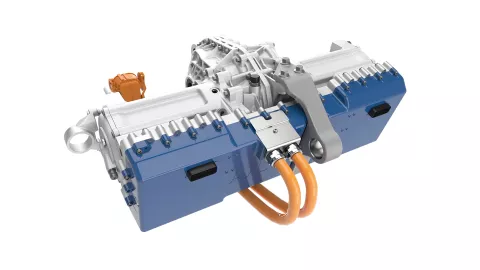 Overall System Understanding
We view electric propulsion as an overall system. And develop it in the direction of an optimal overall solution that is perfectly integrated into the vehicle – in terms of both hardware and software.
We provide support across all areas of the development cycle. From a blank piece of paper, to requirements engineering, simulation, design and development of individual components. As well as the whole electric driveline system or electric drive unit including the setting up of test systems as well as testing and validation. Further, we also cover series release of hardware and software.
With us you get manufacturer-independent product portfolio advice, benchmarking, support with requirements management, and the layout of system integration. Additional services relate to industrialization, the construction of demo vehicles and prototypes, as well as root cause analysis in the event of any problems with regard to customer developments.- From the individual component to the entire propulsion system.
We are ideally positioned for this with our three areas of competence for propulsion system development, test systems, and simulation.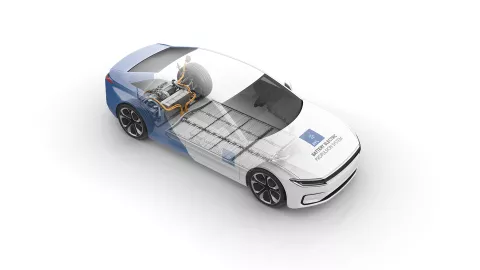 Research and Experience
As a clear strategic focus, we invest around 10 % of our revenue in research and development. The focus is on making e-mobility even more attractive and sustainable. That means: reducing costs, increasing efficiency, more performance and power density, and less use of rare or critical materials.
In order to help shape the future, we also make use of proximity to universities and colleges. We are also involved in numerous public funding projects. This is how we familiarize ourselves with the latest technology trends, help shape them, and on this basis are able to offer our customers optimal solutions.
Through our collaboration with all major manufacturers, we are aware of the requirements of the automotive industry. We know the goals being striven towards and are a competent partner for your journey.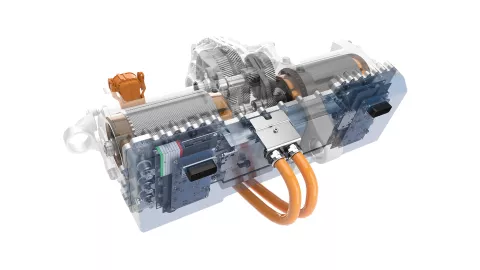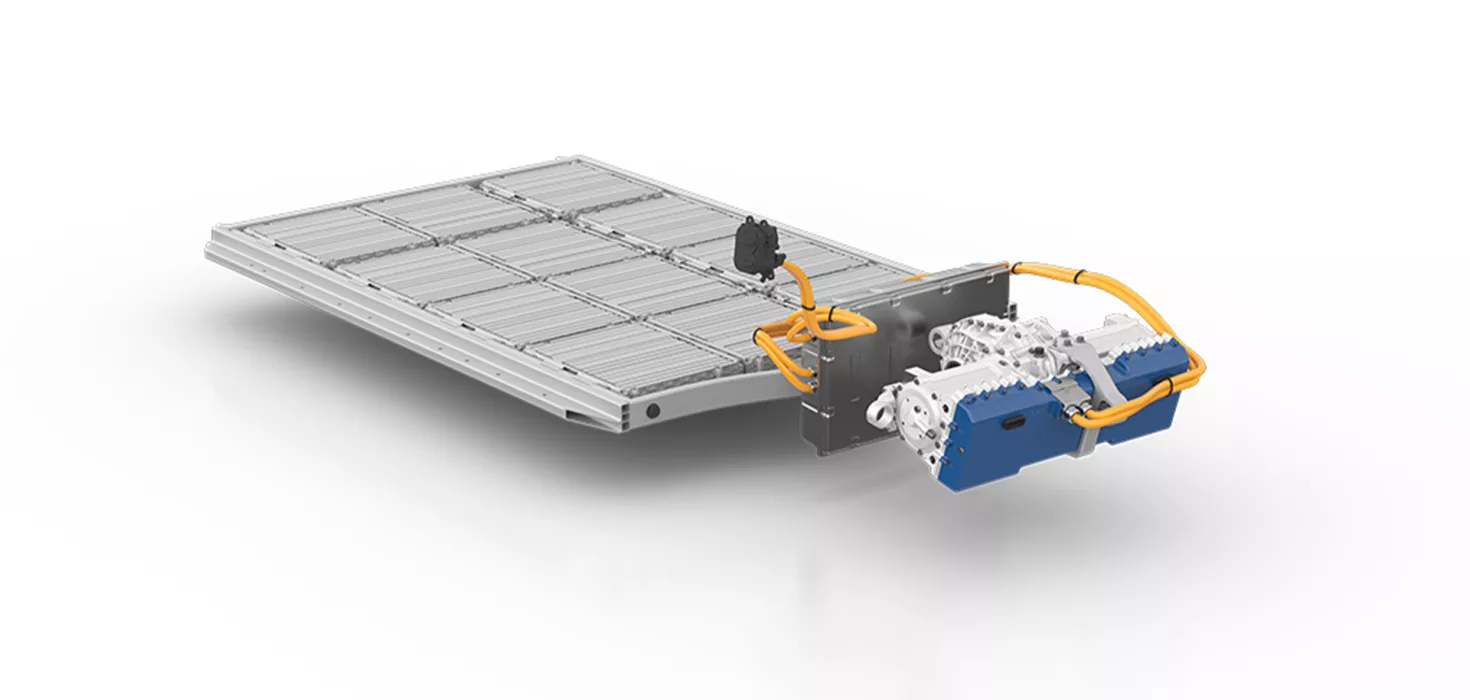 Thanks to our focus on research and development, we are always a technological pioneer. For example, with our 800-volt technology for electric drive systems, which is now being used in an increasing number of automobiles.
We are also establishing and optimizing the use of wide-bandgap semiconductors such as silicon carbide (SiC) or gallium nitride (GaN). These technologies enable, among other things, further increases in efficiency by up to around 9 % depending on the area of application, and thus a longer range for vehicles. Alternatively, smaller, more cost-effective batteries can also be implemented. Another advantage is the higher power density and thus reduced integration space.
Our next innovative step: With the AVL high-speed e-axle, compared to the industry standard we have doubled the speed of the e-motor to 30,000 rpm andthereby increasing the power density. The use of materials is reduced by the fast rotating, more compact e-motors, and enables cost savings of up to around 10% at axle level.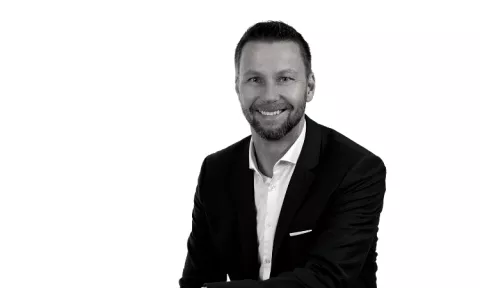 At AVL we ensure that the integration of the electric driveline components into a powertrain system is optimized in terms of the interaction of all its components and the resulting energy flows. Thus, we ensure minimum energy consumption which is crucial to reduce the burden on primary energy supply in our ongoing transformation towards climate neutrality.
- Gerhard Meister, Manager Business Field Electrification, AVL List GmbH
AVL offers a wide variety of development and engineering services for electrical components in the e-propulsion system – whether for e-motors, transmissions, e-axles, or power electronics. The portfolio ranges from analysis to concept and design creation, to development and system integration. We rely on innovative simulation methods, software products, and control systems. We ensure reliability and functional safety through our expertise in the field of testing and validation.
Our focus is on customer-specific solutions. With tailor-made developments and optimizations, we realize particularly light, compact, and highly efficient e-propulsion systems and components.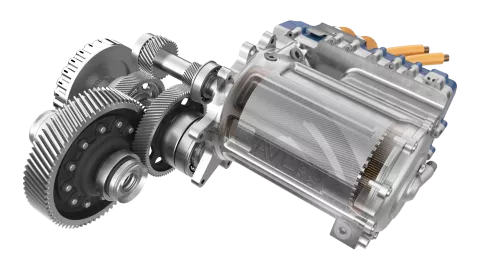 As an independent service provider, we support you with the electrification of your propulsion system and are flexible in meeting your requirements. Meaning that you benefit from customized solutions that can even be implemented in smaller quantities. We are not restricted to specific manufacturing technologies. In addition to completely new developments, we optimize existing systems and components. Our vast knowledge of the technologies of the future is always part of the package – meaning that together with our customers, we can tackle tomorrow's developments today.
Unique to AVL: We also develop the subcomponents and systems of the propulsion system. In addition to the hardware, we also develop the required software – an important aspect when it comes to optimizing the overall solution. In our work we use tried-and-tested, AVL development processes and simulation tools. We also incorporate our broad understanding of the overall vehicle, its E/E architecture, and the requisite test and validation methods.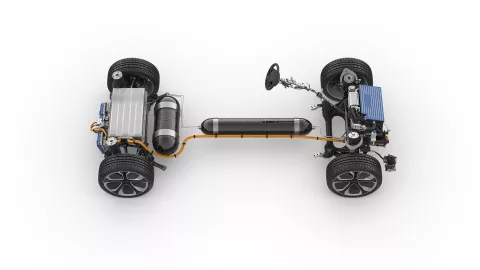 We work for customers around the world, meaning we are familiar with the requirements of international markets. We also have global development teams for e-drives available, with the focus being on Graz (Austria), Regensburg (Germany), and Trollhättan (Sweden). If necessary, additional support is provided by experts in North America and/or Asia. This enables us to complete cross-market development projects of any type and complexity.
News
Moving steadily into the future: Find out what's brand new in the field of electric driveline development.