Latest News
See what drives us and explore our latest developments.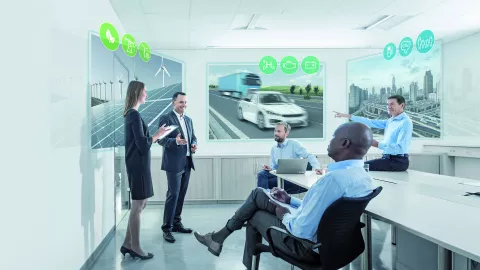 Mobility of Tomorrow: Are Affordability and CO₂ Reduction in Conflict?
As a global society, we are pushing hard to achieve a transformation to net-zero-CO₂ but without loosing energy security and our current living standards. The transformation in the mobility will come ...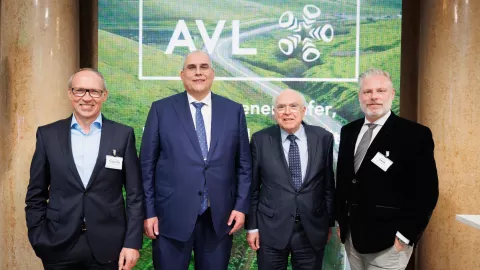 AVL at the 44th Vienna Motor Symposium
What kind of cars will we be driving in the future? These and other exciting questions around the topic of "Future Mobility" were addressed by more than 1,000 participants from 25 countries at the int...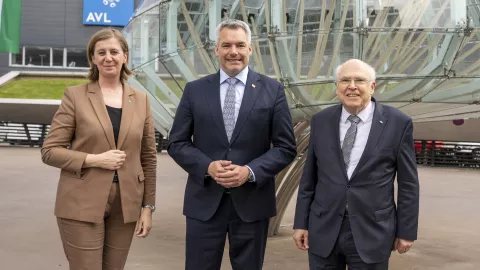 Austrian Chancellor Karl Nehammer visits AVL
What are the future trends and where are where are we heading when it comes to the technological developments in the Austrian mobility sector. These and other exciting questions were addressed by Aust...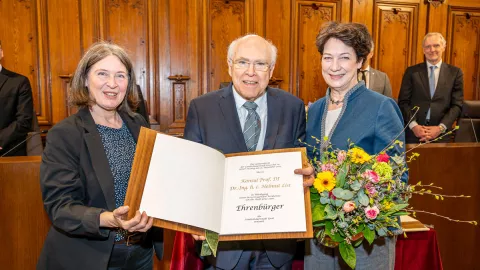 Helmut List Awarded Honorary Citizen of the City of Graz
For his services, Prof. Helmut List was today awarded honorary citizenship of the city of Graz.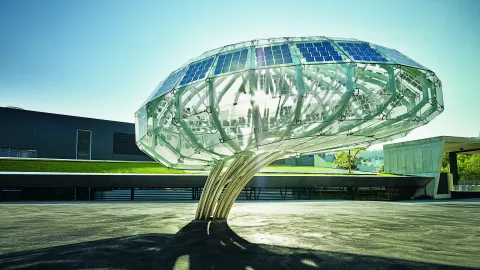 AVL Records Growth of 18 Percent and Continues to Invest in New and Sustainable Mobility Solutions
AVL generated 1.86 billion Euros in turnover last year – Eleven percent flows into research and development – 60 percent of the turnover is already generated by new technologies.
Official Groundbreaking Ceremony of AVL's new Location in Steyr
Last Thursday, AVL laid the foundation for a new state-of-the-art location in Steyr with the official groundbreaking ceremony.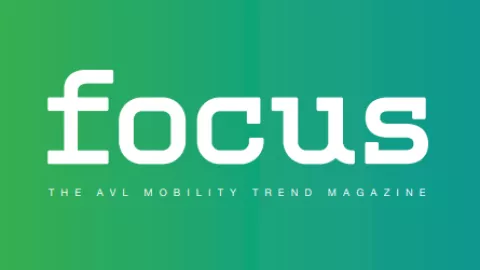 New FOCUS Magazine 2023
Make sure to explore various interesting topics in the latest issue of our Mobility Trend Magazine!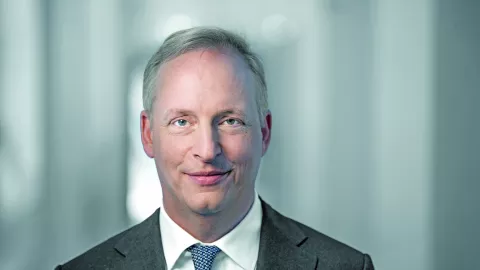 Aligning a Company with ESG by Yorck Schmidt
Our CFO Dr. Yorck Schmidt talks to Manager Magazin about how we as AVL cover various aspects in line with ESG and SDG standards.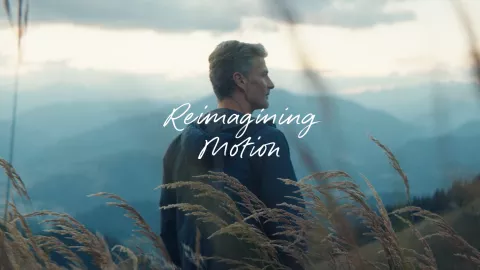 New Company Movie: Reimagining Motion
Let us take you on a journey of how we set things in motion - whether it's vehicles, technologies or ideas.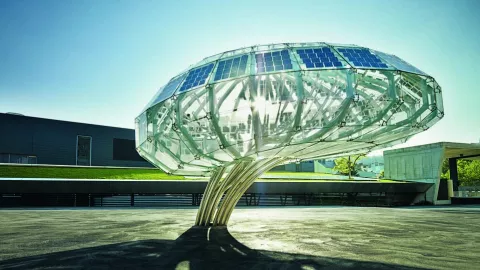 Official Statement: AVL Activities in Russia
In response to the invasion of Russian troops on Ukrainian territory in spring 2022 AVL has carefully analyzed all possible operational responses. Read the full statement.
The AVL Mobility Trend Magazine
The AVL Mobility Trend Magazine
Issue 2022 - Special Edition
Download PDF