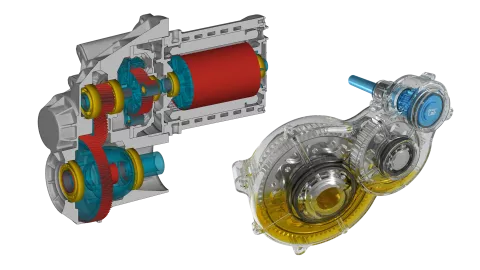 Electrified vehicles (EVs) are measured by their performance, range and cost. In addition, a compact powertrain design is desired, which has implications for thermal management.
The nearly silent operation of e-motors makes the vehicles quieter, but results in various noises and vibrations no longer being masked by the engine. These interrelationships are the reason why efficient EV development can only be a consideration of the entire system.
With the e-mobility revolution, OEMs and manufacturers are facing a whole new set of challenges. New players and increasing demands are leading to growing portfolios and, at the same time, shorter development timeframes. Added to this are ever stricter regulations and safety concepts.
Integrate simulation into the development process. This allows you to make important decisions based on data right from the start. You can quickly create the Virtual Twins you need with easy-to-use simulation tools and intuitive workflows. This gives you reliable, comparable, and reproducible results.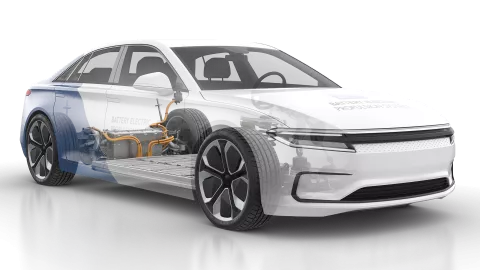 Measured by the number of its mechanical components, the e-drive is a relatively simple system compared to the combustion engine. However, the interaction between the mechanical components, the electro-mechanical and thermal interaction, and the influence of the control system is quite complex.
Avoiding overheating is one of the major challenges. Since overheating of the electric motor does not only mean a loss of power. Melting cable insulation, demagnetization or bearing lubricants getting hot can lead to system failure.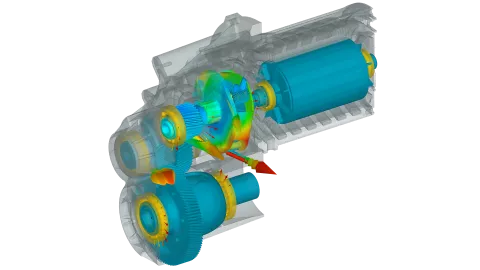 The soundscape in vehicle interiors contributes to the overall impression and perceived comfort. If the typical engine noise is eliminated, the squealing, rattling, vibrating of the engine, transmission and dashboard, as well as wind and road noise can be heard more clearly in the vehicle. 
Meaningful Virtual Twins accurately map all of these events, giving you a realistic impression of how components and systems behave. This enables you to optimize based on data even without a physical prototype.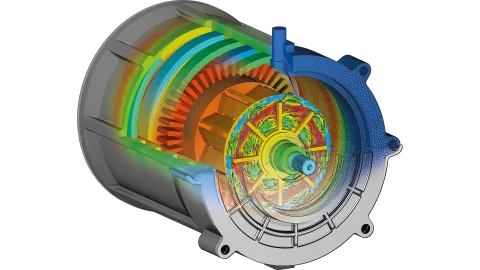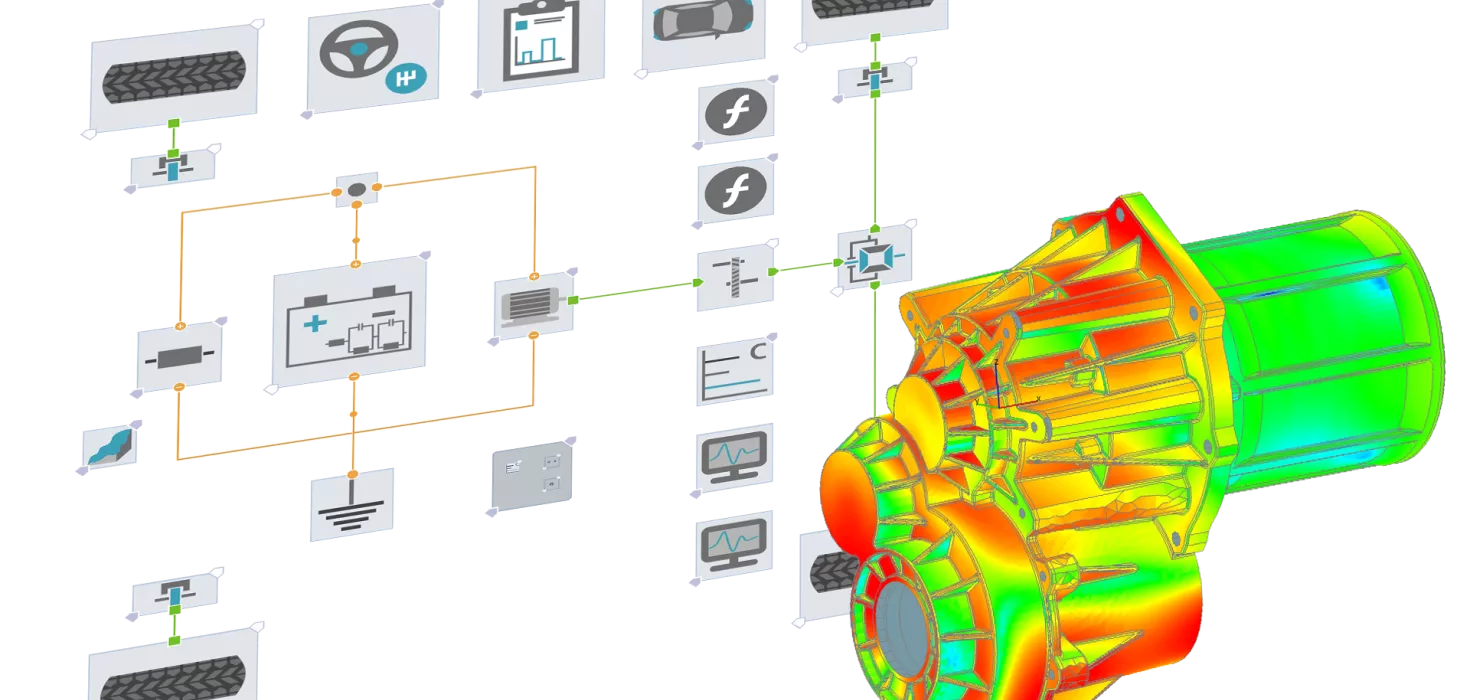 Benefit from the features of exact Virtual Twins and comprehensive simulation solutions. View both individual components and entire systems as the twins take their environment into account.
Create your own Virtual Twins in no time using generators and wizards.
Detect design errors at the beginning of development and avoid costly late corrections.
Learn as you go with intuitive tools and proven methodologies.
Use simulation throughout the development process and become more efficient.
The mobility revolution is in full swing. This is not just about developing new, more sustainable propulsion systems. Rather, the entire development process is in upheaval - with simulation taking the lead.
Right now, it's important to understand the challenge that each of us - OEMs and suppliers alike - face when it comes to pushing the boundaries of both our design process and our engineers. As the number of different systems grows, departments and team structures are changing. We understand that. At AVL, we go through these processes as well, because we are not just software developers. We are also engineers and therefore users. We implement our knowledge in intuitive workflows, generators, wizards, and evaluations in our software and projects.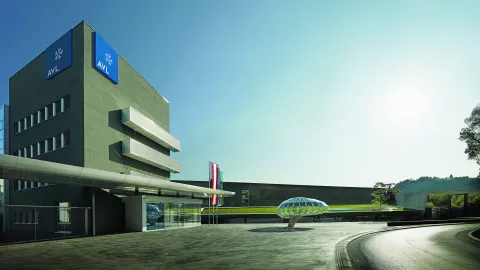 We are your global partner in realizing the mobility of the future. A mobility characterized by its minimal impact on the environment. We offer you simulation solutions ranging from component to system analysis. As we are deeply integrated in the development process, our software solutions - tools and projects - enable you to master the challenges of virtualization.
in 26
countries worldwide
11,200
employees worldwide
68%
engineers and scientist