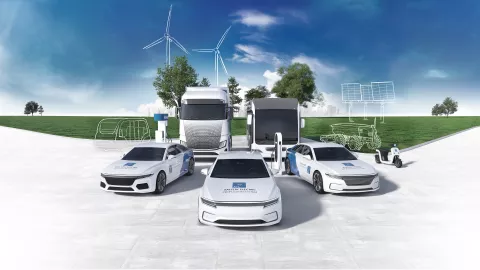 In the greatest transformation of the automotive industry, the focus is shifting towards simple, fast, cost-effective, and sustainable mobility. The paradigm shift this involves is also changing the way that vehicles are designed, developed, and built. The development of battery electric and fuel cell electric propulsion systems are areas requiring new approaches and new methods for systems engineering.
At AVL, we see it as our responsibility to facilitate this transition to sustainable mobility for our customers, and to work with them to shape this transformation. Which is why we offer an energy-efficient technology platform. With our global network of locations, we provide on-site support for analyzing your requirements and developing the optimal overall solution. The aim is also to keep product costs for the propulsion systems as low as possible, to make electrified propulsion affordable, thus ensuring widespread acceptance. This is how we are working with you to drive e-mobility as an integral component in the pursuit of sustainability.
Mobility needs to be sustainable. We have been developing modern propulsion systems and their components, such as battery, fuel cell, e-motor, transmission, power electronics, and all the associated electronic control systems, for more than 20 years.
Our expertise extends all the way to integrating the systems into the vehicle. AVL invested in e-mobility at a very early stage. Our E-Mobility Center with a range of testbeds for developing batteries and e-motors was commissioned back in 2012. Two thirds of our global engineering resources are working on electrified propulsion systems.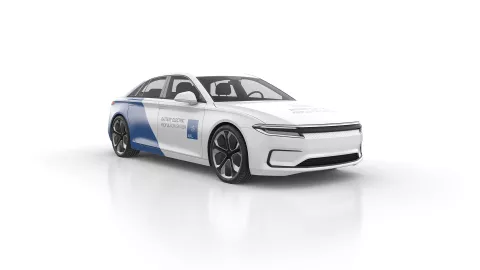 Cheap Vehicles in All Vehicle Classes
At present, battery electric vehicles are predominantly found in the premium segment. The task at hand is to launch large quantities of appropriate solutions in other vehicle classes – with high sensitivity to costs. E-mobility should be affordable for everyone.
Our Research & Development department is working intensively on new concepts that will allow us to bring such vehicles to production maturity with limited use of raw materials and capital.
Continuing to Reduce Energy Consumption
End customers purchasing e-cars have three primary considerations: What is the car's range? How quickly can the car be charged? What does the car cost? These three aspects are key differentiators.
By way of example, at AVL we think of the charging speed in terms of kilometers of range per minute, rather than kW charging capacity. This consumer-oriented perspective will also help us meet future requirements.
To reduce energy consumption, we are working on vehicle concepts that are lighter and more efficient – with smaller batteries that can be charged rapidly. Furthermore, our development activities have a strong focus on the overall energy management in the e-car, as well as on linking the various energy systems in the vehicle to minimize energy consumption. Systems thinking with systems engineering approaches, methods, and simulation tools is a fundamental key to success here: This is the only way to find the system optimum among the sophisticated individual components of the e-car – for minimum energy consumption and maximum system performance.
Our modular solutions include development support, testing and validation, simulation tools, and system integration. And they are tailor-made for your individual vehicle concept: from mild and plug-in hybrids – to battery electric and fuel cell electric vehicles that are based on dedicated platforms.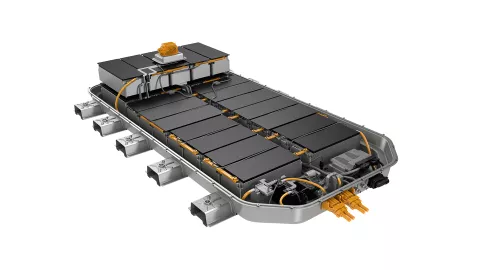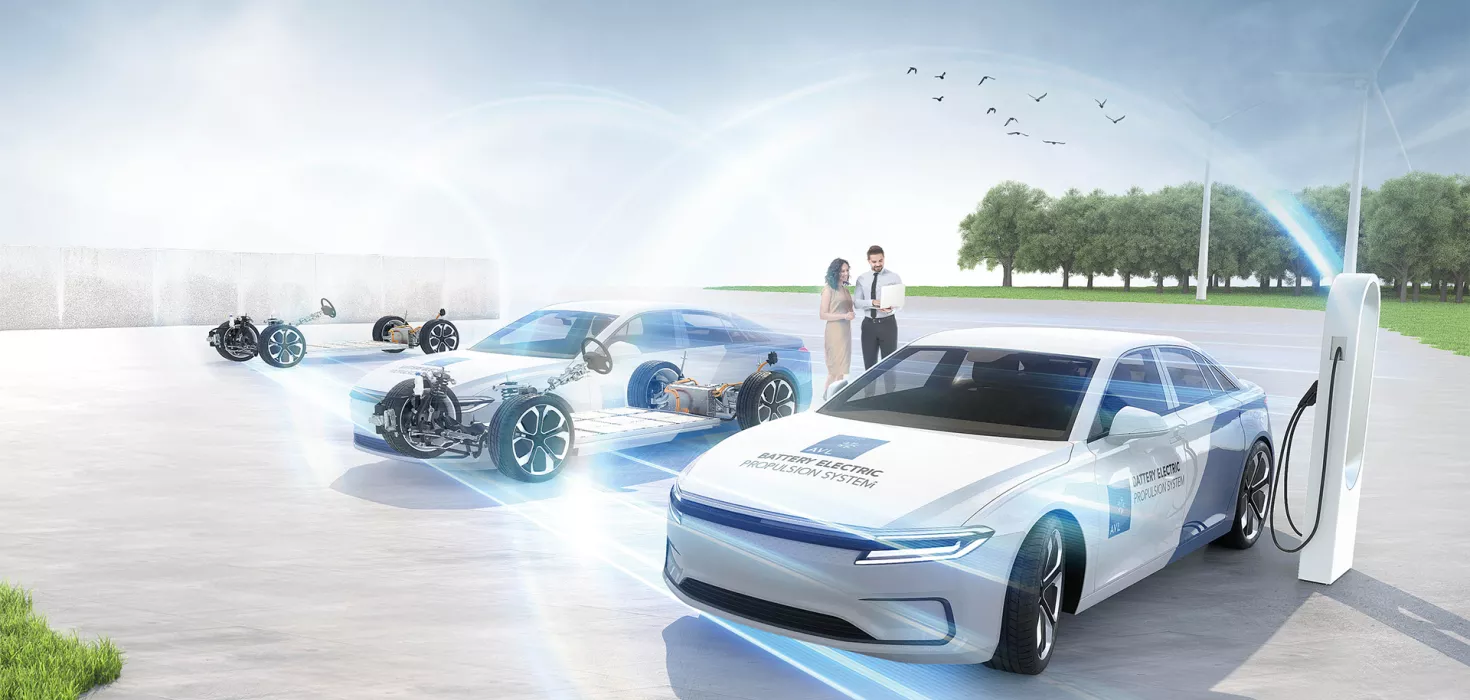 Substantial contribution to the battery development of the Jaguar I-PACE   
Support for Japanese truck manufacturer FUSO with the development of three battery pack variants for a truck – ranging from the feasibility study to final validation
Battery derivative development for the Audi e-tron high-efficiency model  
High-volume production of a battery module with pouch cell, almost three million pieces per year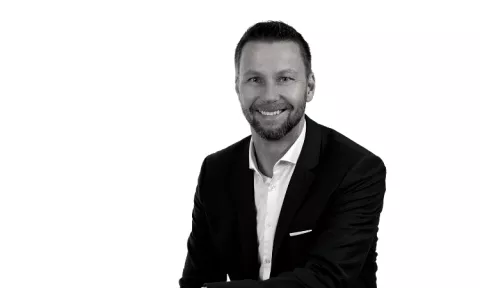 CO2 regulations, high energy and raw material costs drive the need to optimize the energy consumption of electric vehicles. With our system approach we relentlessly optimize the vehicle's total energy efficiency to enable sustainable and affordable mobility.
Gerhard Meister, Business Field Leader, Electrification
The interconnected technologies of the future require a holistic approach and systemic thinking.
Our in-depth understanding of the overall vehicle, its systems, and subsystems, and our proven methods enable us to support all aspects of automotive development. For example, we can advise you during the development and selection of suitable components or subsystems, whereby we always consider their effects on other systems.
We determine the optimum propulsion portfolio for you, as well as the right technology mix, and integrate the individual components and systems into your vehicle – geometrically, functionally, mechanically, and thermally. We also take care of E/E integration, including the control software. In addition, we offer function development at vehicle level, for example, torque vectoring or vehicle energy management.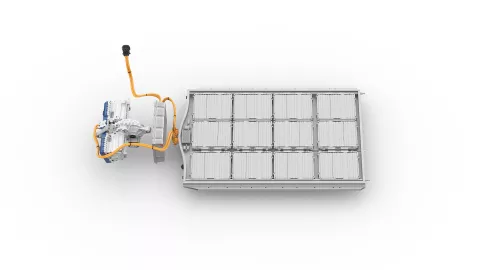 Electric Driveline Development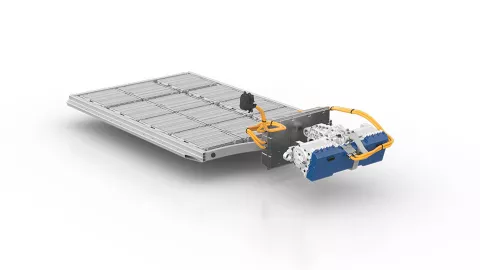 The electric propulsion system – comprising e-motor, transmission, power electronics, battery, BMS, and software – is the core of a battery electric vehicle. Improving range and performance while optimizing weight and battery capacity are the key development requirements here.
We support you throughout the transformation process with comprehensive advice as well as innovative development and test solutions – from the subcomponents to control software, to integrated systems. We also offer related services for electromagnetic compatibility (EMC), testing and validation, as well as safety and security.
When it comes to the e-axle, the interaction between the transmission, e-motor, and inverter has a huge impact on efficiency. For example, changing the semiconductor technology (silicon carbide instead of IGBT) has resulted in a difference in efficiency of more than 3 %. And there is even greater optimization potential for reducing a vehicle's energy consumption. To enable you to take full advantage of this, we are on hand to support you with the right development methods and innovative solutions.
Battery Development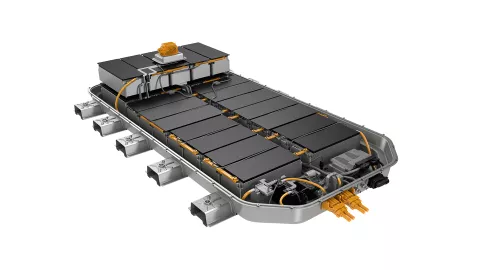 Battery development is about finding the optimum balance between safety, capacity, performance, and sustainability.
Our innovative solutions and continuous improvements in function and process development, simulation, validation, and industrialization enable you to meet all requirements. Furthermore, our products and services cover the entire process – from evaluating and selecting the individual battery cell, to development, validation, and end-of-line testing, to support with setting up the battery pack production line.
Our Battery Innovation Center in Graz is set up for all types of battery development. Here, the functionality of new HV batteries is developed, and highly efficient production processes are established, implemented, and validated. These can be adapted flexibly in line with new requirements, allowing production processes to be optimized at an early stage regarding series production – with a high level of product quality and process reliability.
Fuel Cell Development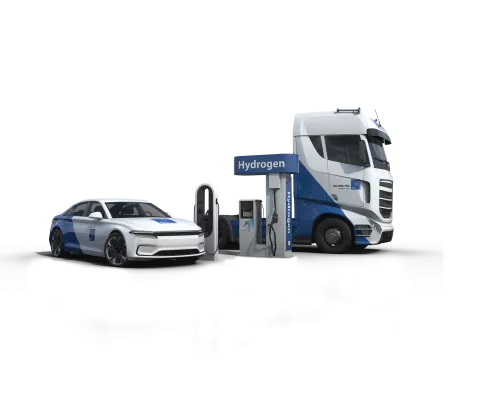 Fuel cell technologies are on the road to industrialization in all relevant industries. In commercial vehicles and other heavy-duty applications in particular, the fuel cell is showing huge potential as a TCO-optimized solution in conjunction with sustainable transportation. At the same time, hydrogen is gaining significance as an energy source. Both these trends are spurring on the expansion of fuel cell mobility – however, development requires an optimum balance between power density, efficiency, costs, and durability.
As an industry leader, we are supporting the development and validation of polymer electrolyte membrane (PEM) and solid oxide fuel cell (SOFC) systems. Our technical expertise and our certified test solutions make us the right partner for innovative carbon-neutral propulsion systems. At our Hydrogen & Fuel Cell Test Center in Graz we offer a testing infrastructure for fuel cells and hydrogen technologies. Up to 20 high-performance testbeds support a system performance of up to 400 kW.
At our research center in Vancouver, Canada, we are developing the core of the fuel cell, the cell stacks. At other locations we are merging these into overall systems that we are integrating into vehicles.
Close interaction around the world
Our global network of tech centers means we are aware of the needs of the individual markets.
High level of industrialization expertise
Our collaboration with various Tier 1s and OEMs means we have great insight into mastering the challenges of industrialization.
Together with our systems engineering, our test facilities, and our software experts, we are able to raise all efficiency potential to system level.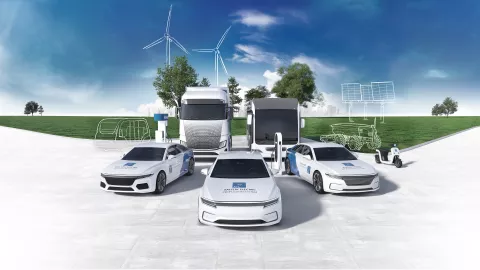 Our global subsidiaries mean you have access to rapid support around the world. Our global network of experts and extensive knowledge make us your reliable partner for sophisticated technology solutions for e-mobility both now and in the future. And across all vehicle classes – from passenger cars to commercial vehicles and two-wheelers.
5,700+ experts
Worldwide expertise in the field of E-Mobility Engineering, Testing and Simulation
900+ battery projects
Over 900 battery projects have been successfully implemented by AVL