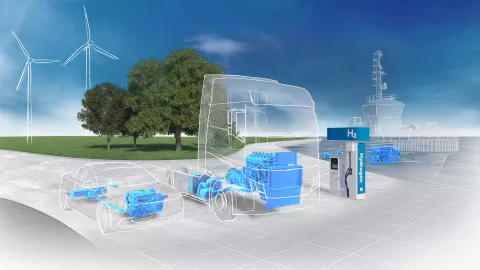 Despite increasing electrification, the internal combustion engine (ICE) will continue to be a mainstay of mobility on our roads for years to come - whether as a stand-alone drive or as part of a hybrid system. Resource-, cost- and time-saving optimization of ICE development tasks is the primary goal. 
We have been dedicated to the combustion engine for over 70 years. This long experience is reflected in our innovative and intuitive simulation solutions. Create Virtual Twins of your development objects. Determine the different performance parameters and optimize them virtually. The exact images of the real objects allow you to make targeted predictions. 
As a software and development service provider, we offer you expert support through all development steps - not only for the automotive industry, but also for maritime and stationary applications.
We have been involved in the development of internal combustion engines since 1948.
The beginnings of engine simulation date back to the 1980s. The simulation tools developed were initially used internally for project work on behalf of customers. In the early 1990s, we decided to offer the solutions on the market as well.
We have repeatedly demonstrated our pioneering role through quantum leaps in engine development. Technological advances such as turbocharging, multi-valve technology and many other milestones are significantly influenced by us. Along the way, we have continuously developed our software.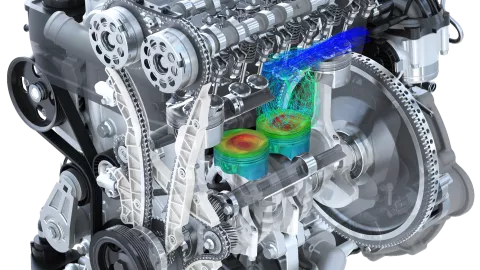 There are currently four main challenges in the development of the ICE:
Emissions legislation is becoming stricter

Rising fuel prices require more efficient engines

New application and usage profiles through hybridization

Use of alternative fuels such as hydrogen or biofuels
By using simulation tools, you can overcome all these challenges. Precise Virtual Twins allow you to investigate new operating conditions, different use cases as well as fuels and their effects on your ICE concept with little effort.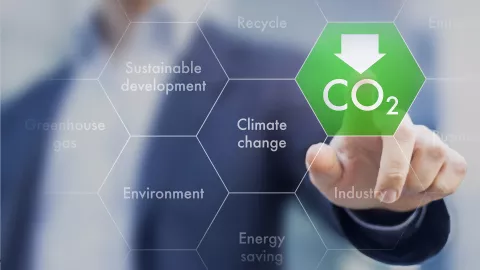 For example, analyze the combustion processes of alternative fuels. Look in detail at the effects of other energy densities, the different combustion conditions and, of course, the emission compositions.
In hybrid operation, the changed operating conditions can stress the engine differently. Of particular interest, therefore, is the engine's durability or how its operating behavior changes under more cold-start conditions. Moreover, you also explore the effects of vibrations and acoustics.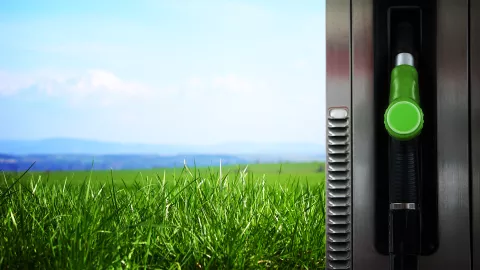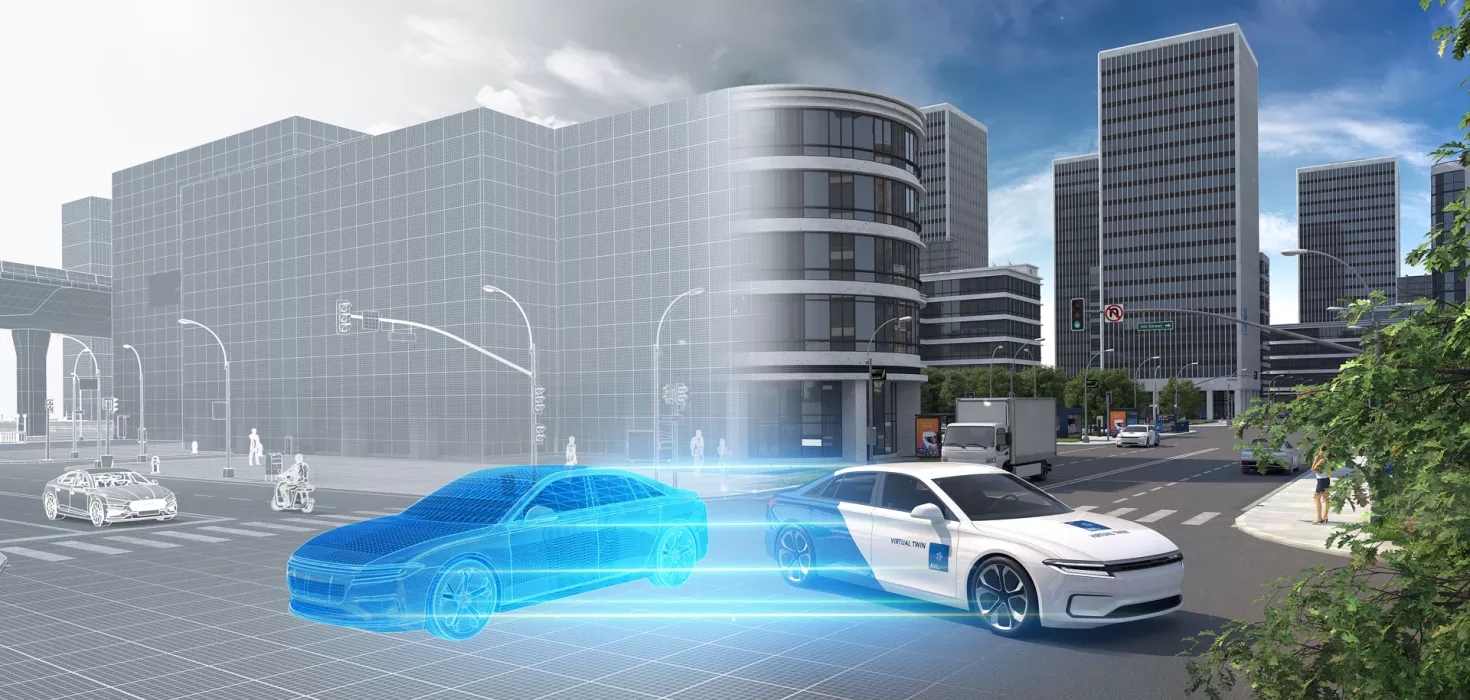 Our tools and methods:
Can be used throughout the entire development process
Offer intuitive workflows
Create exact Virtual Twins
Provide a reliable basis for decision making based on detailed results
Incorporate decades of engine development experience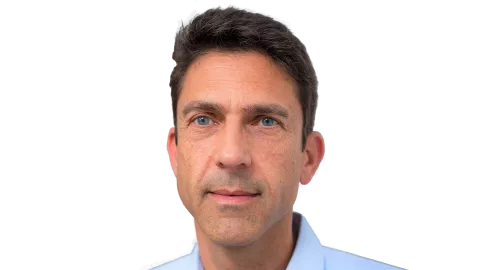 You can use Virtual Twins throughout the development process to look at new systems in detail, e.g. hybrid configurations. Thanks to AVL Simulation Desktop, you can do this on one platform and share and reproduce the results at all times.
- Oliver Knaus, Skill Team Leader Solution Management, AVL List GmbH
As a companion for decades, we all are very familiar with the combustion engine. With hybridization, it is now taking on a new role, which naturally brings new challenges. The introduction of alternative fuels has its own challenges.
Performance, emissions, durability and acoustics now have to be reassessed.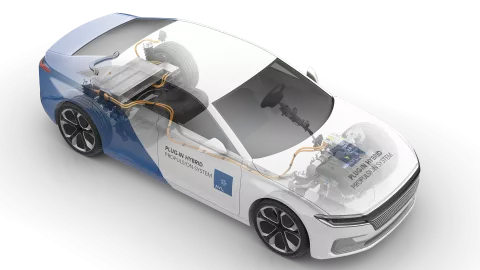 Investigate Performance and Emissions of Combustion Engines Virtually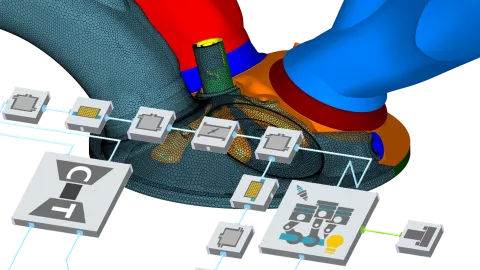 Emission- and above all CO₂-free mobility is the goal we have set ourselves. Also the IC engine can contribute to this.
Optimizing the ICE Despite Less Development Capacity
The combustion engine will remain with us in various forms for decades to come. Nevertheless, development capacities for the ICE will continue to shrink. Simulation is an alternative to the classic development process. Virtually, the various concepts can be tested quickly.
Advantages of a Development Based on the Virtual Twin
Applicable throughout the V-development process
Accurate analysis of emission composition and how to deal with it
Efficient optimization of efficiency
Efficiently Test Durability and NVH Performance of Combustion Engines Virtually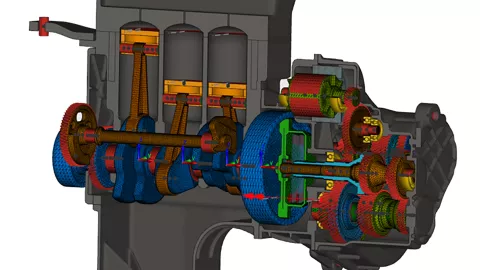 The combination of the ICE with an electric motor leads to changed operating conditions and thus to new loads. These loads naturally have an influence on the durability and behavior of the engine. The same applies to operating it with alternative fuels.
Advantages of a Development Based on the Virtual Twin
Applicable throughout the V-development process
Simple investigation of various operating strategies under different ambient conditions
Detailed analysis of the NVH behavior of individual components and the entire engine
The mobility revolution is in full swing. This is not just about developing new, more sustainable propulsion systems. Rather, the entire development process is in upheaval - with simulation taking the lead.
Right now, it's important to understand the challenge that each of us - OEMs and suppliers alike - face when it comes to pushing the boundaries of both our design process and our engineers. As the number of different systems grows, departments and team structures are changing. We understand that. At AVL, we go through these processes as well, because we are not just software developers. We are also engineers and therefore users. We implement our knowledge in intuitive workflows, generators, wizards, and evaluations in our software and projects.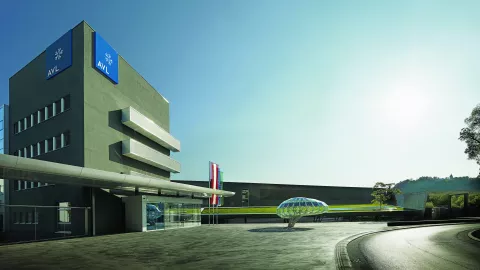 We are your global partner in realizing the mobility of the future. A mobility characterized by its minimal impact on the environment. We offer you simulation solutions ranging from component to system analysis. As we are deeply integrated in the development process, our software solutions - tools and projects - enable you to master the challenges of virtualization.
in 26
countries worldwide
11,200
employees worldwide
68%
engineers and scientist