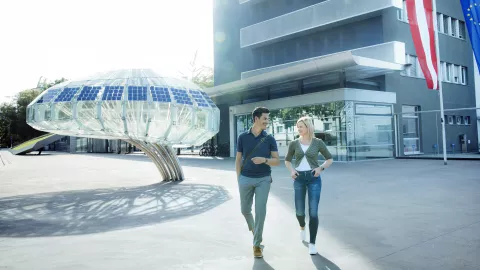 A career at AVL is full of possibilities. As the rate of technological change continues to accelerate, we remain more committed than ever to helping our customers meet the challenges facing today's automotive industry. Whether in powertrain engineering, test system development or measurement technologies, AVL is working on innovative solutions for the problems of tomorrow, today.
Unlike other companies, we encourage our employees to look beyond the horizon and be the driving force behind the new technologies that are shaping the future of mobility. We know this can be challenging. That is why we give you the space to work on your own research projects, independent of customer orders.
With our interdisciplinary team of engineers, researchers and technical experts, we offer an ideal environment for those wanting to not just develop solutions, but to see them in series production. As a team, we drive innovation. We achieve excellence. We change the future. We are AVL.
Join our team to unleash your full potential.
There are many factors that go into making a company like AVL as successful as it is. Our experience, know-how and the combined effort of our employees around the world helps us to set new standards and drive innovation.
The AVL company values are a crucial part of our strategy. They can also be seen from another perspective – as a promise to you as a future member part of our team.
Innovation
The foundation of our success is built on our employees who continue to innovate every day, while simultaneously setting new standards for excellence in the industry. This pioneering spirit is also reflected in our company's culture.
Reference Customers
Working at AVL, you will develop innovative solutions for our customers on a day-to-day basis and get the chance to show your expertise to world-leading OEMs and Tier1s as well as the broader industry.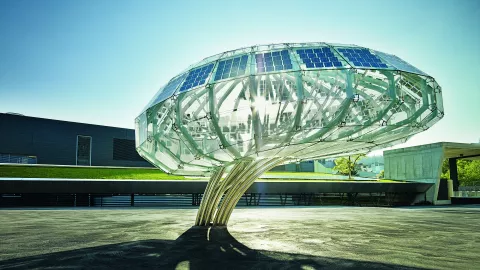 Know-How
As a team of international experts in the field of automotive development, we thrive by tackling the challenges facing this ever-changing industry head on. With our network of more than 40 affiliates worldwide, we combine our know-how and focused research to develop the technology of tomorrow, today.
Sustainability
We see it as our responsibility to make the world a better place. Not only for our employees but for all of the planet's living beings on the planet. That is why we place a strong focus on sustainable solutions and alternative energies to ensure a clean future for all. We owe it to the planet.
Empowerment
As a company with personality, we believe that giving our people the freedom to grow and work independently is the key to sustaining our success in this fast-changing environment.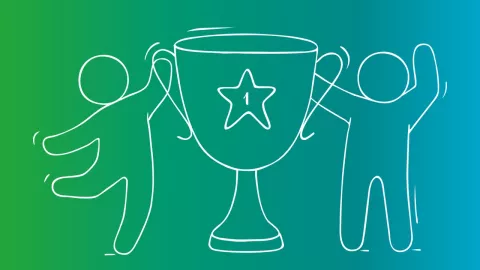 We are delighted that our continuous commitment to being the best employer has been recognized with multiple awards in different areas over the last few years, e.g.: 
Winner Randstad Award "Most Attractive Employer Austria" (2021, 2023), Top-3 (2018,2019, 2020, 2022) 

Finalist/Nomination - Austrian State Award  "Innovation" (2022) 

Winner – Special State Award "Employer Branding in digital recruiting and personnel marketing" (2022) 

Finalist (2nd Place) – Austrian State Award  "Family & Career" (2022) 

Winner "Innovation Award of Styria" (2022) 

Top ranking "Diversity Leader Award" (2021, 2022) 

Winner  - Most family-friendly companies in Styria (2021) 

Finalist – State Prize KnewLEDGE (2018) 

Great Place to Work in apprenticeship (2018) 

MINT seal of quality for the "AVL Kindergarten" (2018) 

Most family-friendly companies in Styria – 2nd Place (2017) 

FFG Regional Prize "Jobs Through Innovation" (2017) 

State-Approved Apprentice Training Company (since 2013)
At AVL, we are not just about making our customers happy. It is important to us that our employees thrive in their work and enjoy being part of the team. That is why we offer a wide range of benefits. 
Work-Life Balance
We enable flexible time models and the possibility to work from home to guarantee a good work-life balance.
Family
With the possibility for parental leave, parental or nursing part-time work, you have enough time to take care of the most important thing in life, the family.
Culture and Events
Numerous cooperate events and cultural activities keep the team spirit alive.
Health and Sports
We care about your well-being, that is why we offer a broad range of health and sports initiatives as well as a seasonal and regional canteen.
Discounts
As we have partnered up with more than 600 local and global stores and online shops, you have a broad access on special conditions for all kind of goods.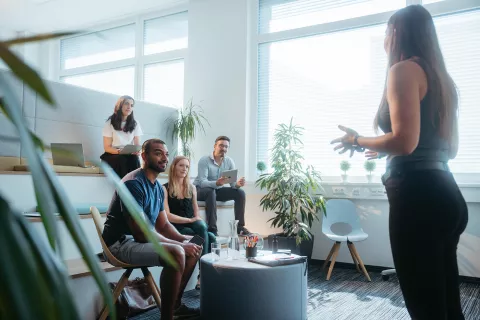 At AVL, our success is largely dependent on our highly qualified employees. One of our goals as an employer is to be a project-oriented organization that allows our employees to do what they do best: innovate. This requires an attention to detail and excellence that is maintained and amplified through professional and personal development
Working with us, you can expect to gain first-hand experience in a world of innovation. Whether as an apprentice or as an intern, you will find various career opportunities at AVL.
If working on an international team and taking on challenging tasks every day sounds good to you, then now is the time to take the first step towards a fulfilling career.
Apprenticeships
Internships
Thesis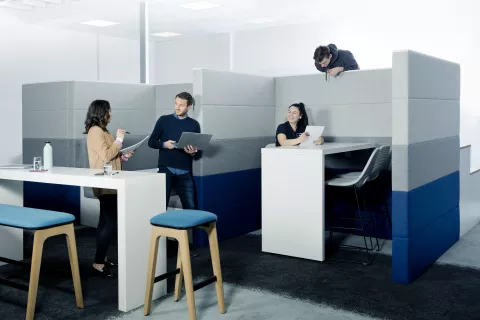 Our fields of expertise are as vast as the career opportunities we provide. Whether your interest lies in the development, testing and refinement of modern-day combustion engines or in innovative topics like autonomous driving, electric vehicles and simulation technology, we have a role that suits your skills and interests.
With us, you will tackle the challenges of tomorrow, today. Discover what AVL has to offer in specific areas of interest
Experience the spirit of AVL with an inside look at the daily lives of your future colleagues. Learn more about potential career paths and the training activities available to all of our employees. Get inspired and discover your own career at AVL.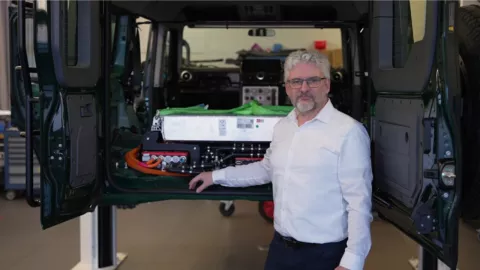 Insight Engineering - Complete Vehicle Development
Johannes
"Complete vehicle development is the supreme discipline for the vehicle engineer, because he can and must apply all his knowledge and experience."
Insight Engineering - Design and Industrialization
Lisa and Matthias
"Time-to-market requires close coordination between design and industrialization already in early development phases."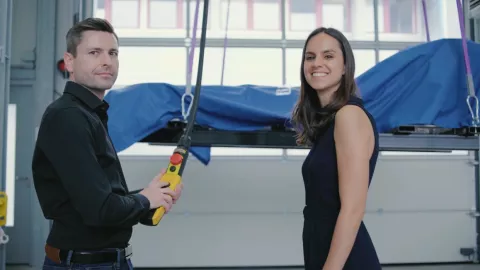 Insight Engineering - Verification and Validation
Sandra and Manfred
"Communication is the key, especially in the area of verification and validation. You have contact with people from many different disciplines and countries."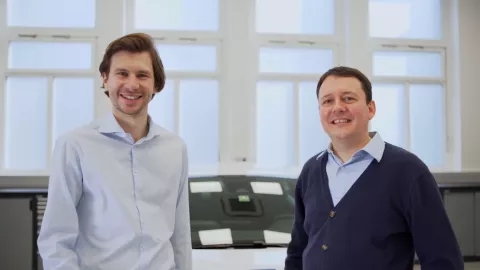 Insight Engineering - Systems Engineering
Paul and Michael
"It is our job that the individual pieces of the powertrain puzzle fit together and that the overall system represents more than just the sum of its individual parts."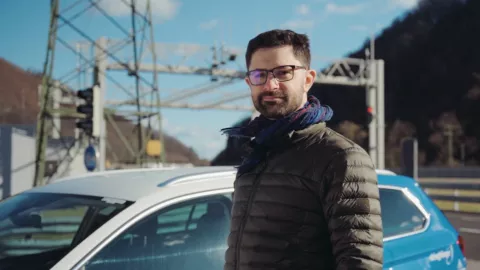 Insight Engineering - Calibration
Samuele
"Passion for technology is the driving factor. It doesn't matter if it is just in one of the many test drives or directly at the test bench. You have to burn for it."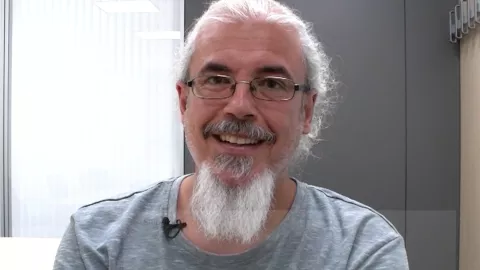 Software Developer / Architect
Ramin
"I am lucky to be in a team with other excellent software developers, so that I am constantly learning new things, something which makes me really happy."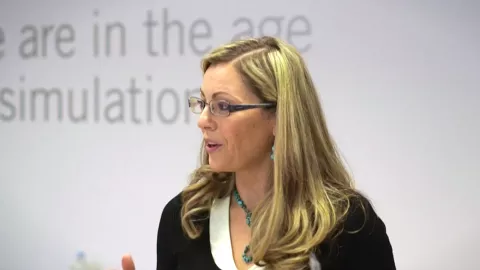 Analysis Engineer
Gudrun
"What's exciting about my job is that I not only sit in front of a computer all day, but I also deal with a lot of different people."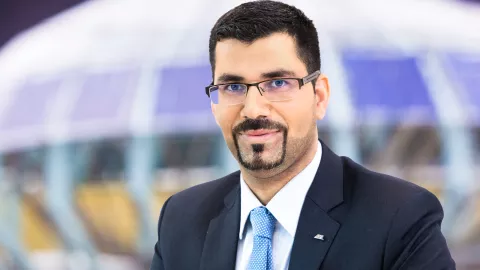 Department Manager - Strategic Purchasing
Fardin
"In price negotiations, doing your homework is key"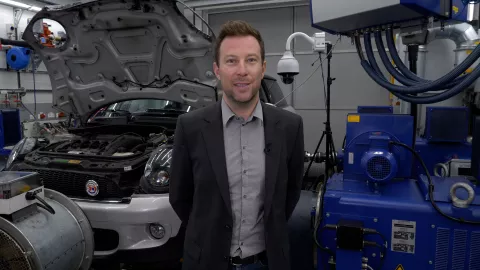 Group Product Manager
Michael
"My first contact with AVL was through my diploma thesis, which I wrote in the fuel cell department."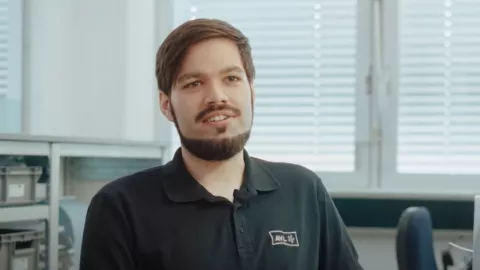 Mechatronics Technician
Markus
"You are allowed to contribute your own ideas and you are heard. It's simply togetherness"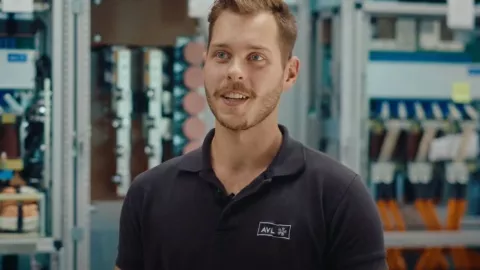 Production Power Electronics
Georg
"I'm very motivated by challenges I've managed to overcome, and that's a big chunk, especially in our field, but you realize you're not alone in AVL"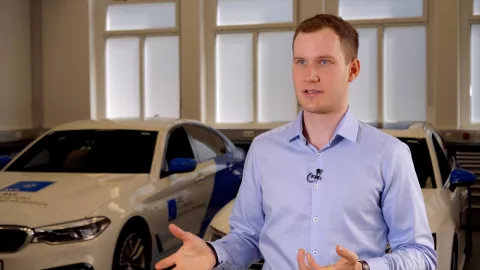 Product Owner for Advanced Driver Assistance Systems
Philipp
"It's very exciting for me to work in a field where huge developments are still expected in the future."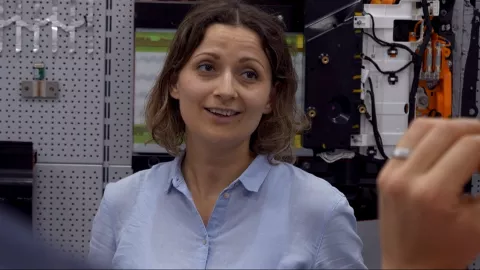 Battery Development Engineer
Marlena
"Working at AVL as a development engineer gives you a lot of possibilities. You can work on your own developments, customer projects or research projects"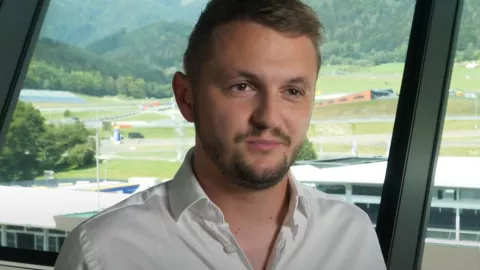 Simulation Engineer for Autonomous Driving
Sebastian
"Although AVL is an international company with a very large workforce, it is still a family business and there is almost a family atmoshpere in the departments"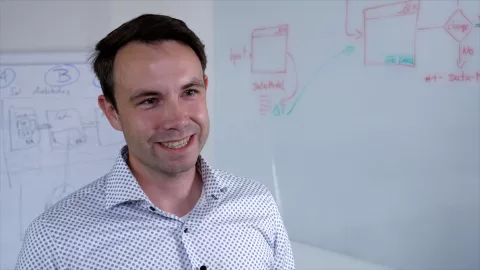 Project Manager
Robert
"Paternity leave was a great opportunity for me to enjoy two months together with my son"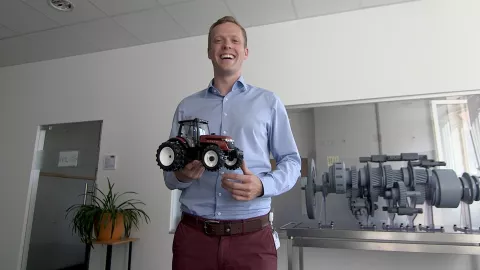 Project Planning Manager
Johannes
"It is exciting to work with other cultures and to learn something new every day."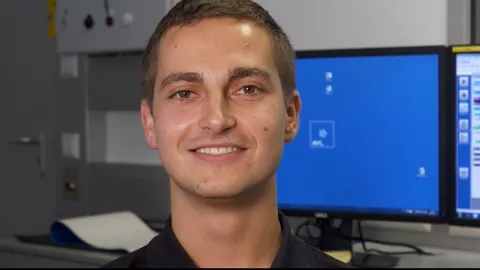 Commissioning Engineer
Thomas
"Travelling, the projects and the working environment are the reasons why I really enjoy working at AVL"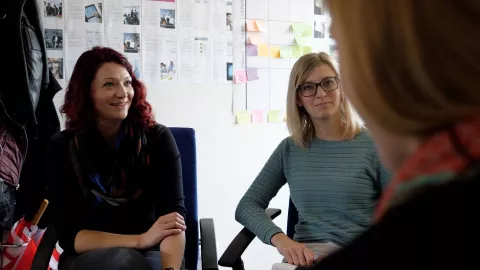 Usability Engineer
Kornelia
"The good work environment, the variety of projects and challenges we work on, and just because it's fun: That's why I like working at AVL"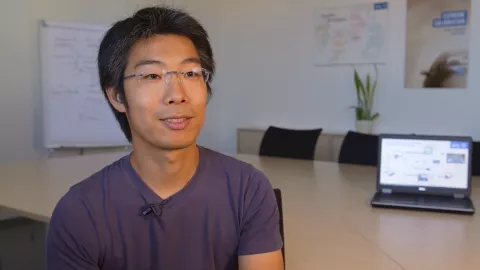 Application Engineer
Takayuki
"There are so many experts from different areas at AVL and there are so many challenges I can try. AVL is a really inspiring workplace for me"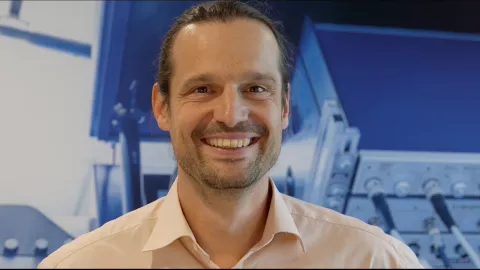 Project Leader
Patrick
"I've been technophile ever since I was a kid and I am happy to turn my hobby into my profession working at AVL"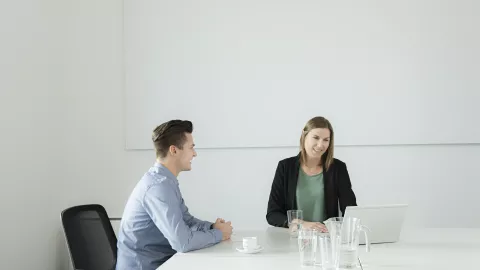 Application Process
Check out our step-by-step guide for your successful application and start your career at AVL.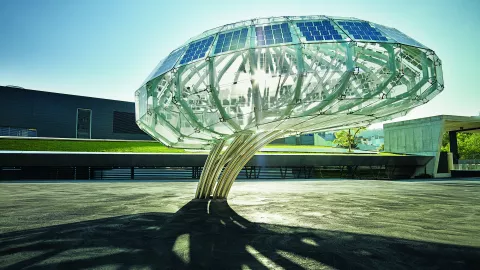 About AVL
Reimagining Motion for a greener, safer, better world of mobility.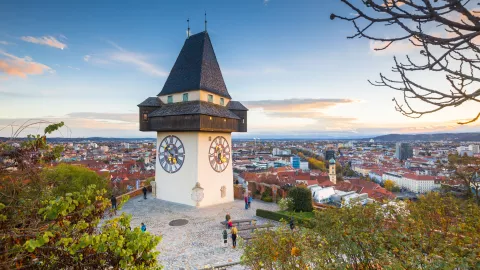 Work and Live in Graz
Home to some of the brightest minds in Europe, Graz is not just a great place to work, but it is also a great place to live.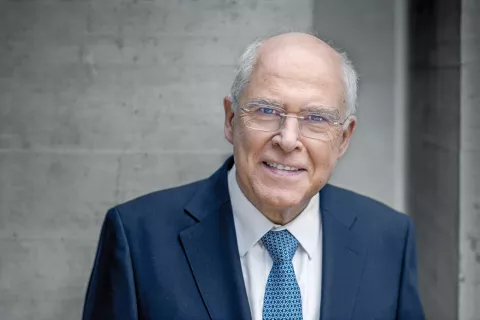 Passion comes from really focusing on something. AVL is the home of innovation.
People really are at the center of all what we do.
– Helmut O. List, Chairman and CEO, AVL List GmbH