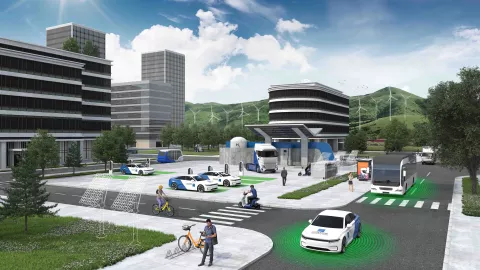 The nations of the world know that the complete defossilization of transportation, our industry, actually our entire living environment by 2050, will be one of the most important undertakings in our lifetime. Electrified vehicles and hydrogen as net-zero energy are the main pillars on the way to sustainable mobility.
To achieve the vision of climate-neutrality, we drive innovative and affordable solutions to substantially increase the efficiency of all types of propulsion systems and energy production. By applying a multi-energy carrier strategy for all applications, from battery to fuel cell technologies, we are paving the way to e-mobility.
Challenges on the Path Towards Sustainable Mobility
E-mobility plays a major role to meet stringent and rapidly changing emission targets presenting the industry with challenges and opportunities alike. However, the provision of sustainably produced primary energy and its usage remains a key challenge and, hence, efficiency is needed in every step of the product lifecycle. To continue the fast, widespread acceptance of electric vehicles, e-mobility technology must be in line with the specific boundary conditions for primary energy, infrastructure, production and consumer expectations.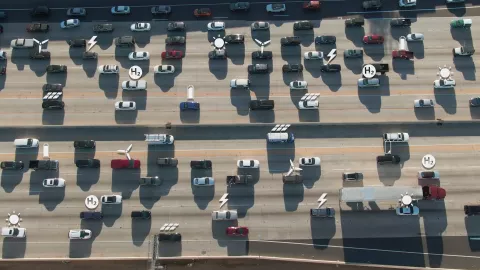 Constantly Redrawing the Lines of Electrification
As a major contributor to e-mobility, we perfectly understand the changing automotive landscape and related market demands. We support the industry in their endeavors to relentlessly optimize the energy consumption of vehicles, propulsion systems and the entire production process. With our engineering services, simulation and testing solutions – along with our proven methodologies throughout the complete development process – we are your reliable partner on the journey to clean and affordable mobility.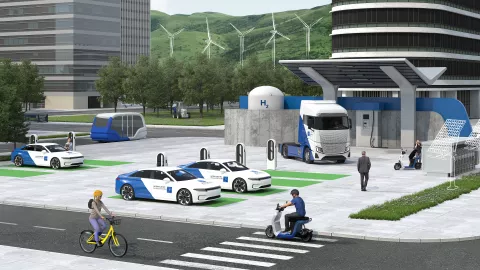 Our focus on electrification reinforces our commitment to sustainable and environmentally friendly mobility solutions.
From battery to fuel cell technologies and from electric driveline development to energy and infrastructure considerations - we support your transformation journey in every aspect of automotive development. We also assist you in selecting the right propulsion portfolio and technology mix with outstanding application expertise and proven methodologies.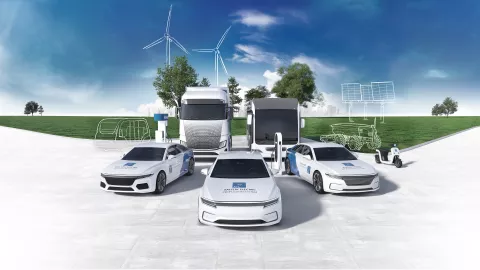 Propulsion System
The selection of the right propulsion system and the associated subsystems and components is essential, as is the ability to integrate the system into the vehicle. 
From the first definition of targets to the industrialized product and from the smallest component up to the most complex system – we can support in every aspect of propulsion system development. We have a deep understanding of the powertrain and its systems as well as the necessary knowledge for the integration into the vehicle.  
Our comprehensive solution portfolio, which includes development support, test and validation solutions, simulation tools and system integration as well as production testing can be applied to all types of propulsion systems – from hybrid to BEV and FCEV. Thereby, we respond to the different requirements of the various industries and translate them into individual solutions.
Virtual System Development
We do not only drive the paradigm shift from a hardware centric to a function centric view of vehicle development, but also enforce virtualization to frontload development tasks. In doing so, we offer innovative engineering services, simulation, test and validation solutions to enable the fast and balanced development of modern propulsion systems.  
Balanced System Integration
We understand the challenges of the interaction of the powertrain on other systems within the vehicle. To master this complex task, it is necessary to balance different vehicle attributes to enable a perfectly aligned vehicle. At AVL, we orchestrate the interaction of the subsystems and components and offer services covering the consulting and definition phase, all the way through to the actual implementation. 
Battery
The rapid progress made in battery development in recent years means there is a great demand for optimizing the entire system. Giving the increasing cost pressure and ever shorter innovation cycles, new challenges regarding efficient manufacturing and the perfect balance between safety, capacity and performance arise.
We actively drive technological progress and address these challenges with innovative solutions also considering highly efficient production and assembly processes. From the assessment and design of a single cell to SOP of a fully validated battery pack and its integration into the vehicle – we offer know-how, methods and tools for the entire development process. This includes simulation tools and services, testing and validation solutions from cell to end-of-line and the creation of virtual and real prototypes.  
Battery Innovation Center 
Our Battery Innovation Center in Graz already supports customers in the design phase of batteries with process and industrialization development. This center lets functional battery developers collaborate directly with production developers as well as part and machine manufacturers. Also, prototypes with consistent and very high quality can be built within an environment that is as close as possible to the serial production process. 
Battery Safety 
Thermal runaway is the biggest challenge for battery safety and results in an uncontrolled, self-enforcing rise in a cell's temperature and its propagation. To master thermal runaway, we offer solutions ranging from already parameterized simulation models to the development of virtual and physical prototypes and their validation in different environments.
Fuel Cell
Fuel cell technologies are moving towards industrialization across the industry, with long-haul heavy-duty trucks and intercity buses leading the way. Zero-emission options like hydrogen fuel cells are trying to achieve the required long driving ranges and short refilling times. In addition, fuel cell technology already proved its potential in stationary applications. 
Our answer to the unprecedented momentum in hydrogen and fuel cell is our deep technology expertise paired with cutting-edge test environments, Individual testing tools, modular testbed solutions, simulation tools and services and solutions for production validation – all can be tailored to your development needs. We orchestrate the interplay of virtual and real hardware supported by simulation to shorten development time while reaching development targets and mitigating investment risk.
Hydrogen and Fuel Cell Test Center
With our Hydrogen and Fuel Cell Test Center, we have established a unique facility to support the industrial breakthrough of hydrogen and to make fuel cell and electrolyzer technologies efficient, durable and affordable. The state-of-the-art testbeds and development environments are set for high-performance applications of the future.
Fuel Cell Technology in Various Applications
With our Proton-exchange membrane (PEM) fuel cell system for mobility applications we provide an innovative solution with market-leading power density and robustness. This is achieved using optimized components and system control strategies. By taking advantage of unique synergies, our Solid Oxide Fuel Cell (SOFC) system additionally offers a clean and cost-effective solution for marine and stationary applications.
Electric Driveline
Composed of the e-motor, transmission and power electronics, the electric driveline is beside the battery or fuel cell the centerpiece of an electric vehicle. Improving driving range, performance and efficiency while optimizing weight, packaging and battery capacity are key requirements for the development of electric drivelines. 
From single components to the complete electric drive system, we offer a wide variety of solutions in every step of the development process. Our portfolio ranges from target definition to concept design and studies to full production development including system integration. We rely on innovative simulation methods, software products and control systems. Reliability and functional safety are ensured through our expertise and solutions in testing and validation
Integrated E-Axle Solutions
We are a pioneer of groundbreaking innovations such as the high-speed e-axle for passenger cars that features two e-machines, each delivering 30,000 rpm with full torque vectoring capability. Our compact heavy-duty e-axle is characterized by two independent torque paths which enable an optimized trade-off between efficiency and lifetime. These fully integrated solutions deliver the best in both cost and performance. 
Power Electronics
As a central element that allows the electric propulsion unit to function, power electronics must meet stringent requirements and above all, a high level of efficiency, the best possible power density and a long service life. Thanks to our expertise with electronics and software, as well as our safety and security knowledge, we provide know-how and solutions in all relevant areas of power electronics including state-of-the-art development and validation methods as well as innovative simulation and testing solutions. 
Energy and Infrastructure
The continued speed towards electrification is putting significant pressure on the automotive industry, its supply chains, and the broader EV ecosystem. In the global effort to reach net-zero emissions by 2050 it is necessary to expand the scope from the core areas of propulsion and vehicle technology to energy production and infrastructure.
At AVL, we can help you to consider the impact of energy use on consumer perception and understand which infrastructure decisions need to be made. In doing so we provide independent recommendations for qualified and balanced solution packages at the interface of energy and mobility. 
Hydrogen and Energy Production 
Hydrogen-based chemical energy carriers play a major role in the efficient utilization, conversion, storage and distribution of renewable resources. At AVL, we see SOC-based electrolysis as a promising technology to improve the production efficiency of hydrogen and e-fuels. Thereby, we apply our systematic view on the whole value chain of hydrogen and support the development of Solid Oxide Electrolyzer Cell (SOEC) solutions with our expertise in engineering, simulation and testing. 
Charging 
Starting from next generation charging infrastructure, smart system features to hardware/software development and validation, we address the entire charging ecosystem to ensure highest interoperability rates and fast, robust charging. We apply innovative technologies to optimize every aspect of the charging process and performance chain to ultimately maximize charging convenience and experience.
At AVL, we have been researching and developing in the field of electrification for more than 20 years. With a global network of experts and a comprehensive understanding of everything that is valuable to the automotive industry, we are your e-mobility technology partner today and in future.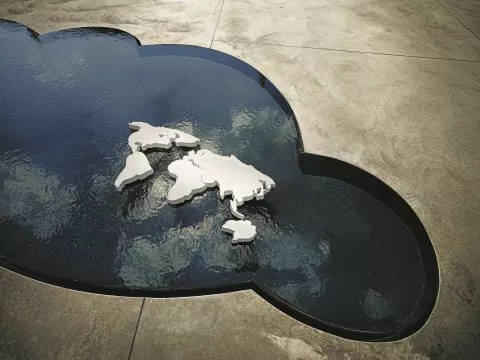 5,700+ 
E-Mobility Experts Globally  
900+
Executed Battery Projects
450+
Fuel Cell Engineers Globally
5
Fuel Cell Tech Centers Worldwide
Moving steadily into the future: Find out what's brand new in the field of e-mobility.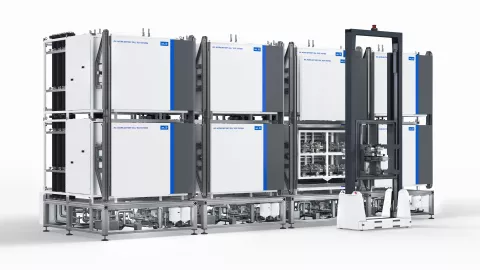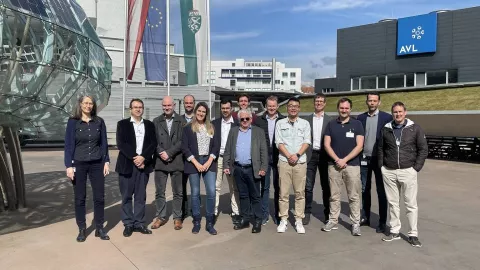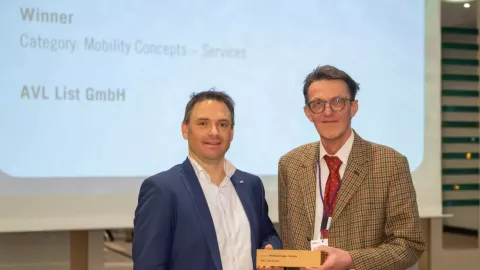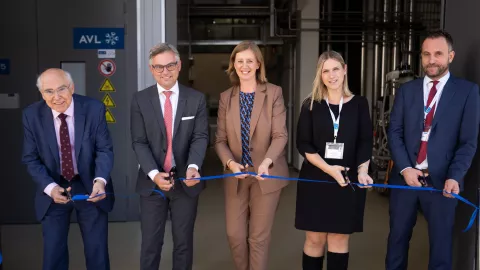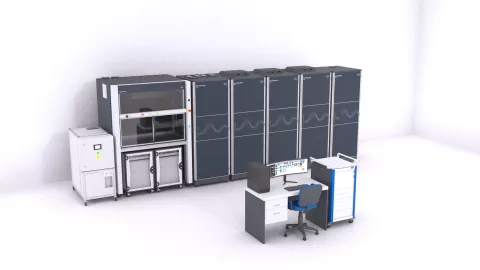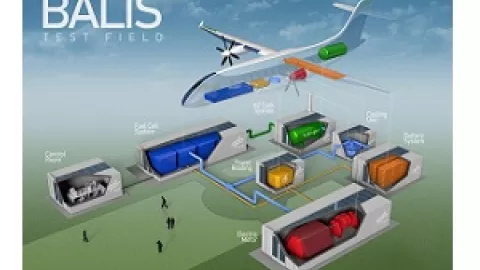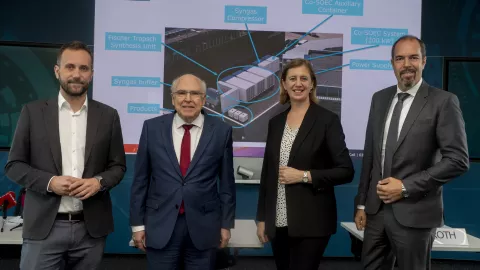 Graz Becomes Location for the Most Modern Power-To-Liquid Facility in Europe
eFuels allow a socially acceptable energy revolution, save expensive conversions, and are leading Austria towards climate neutrality
Graz, Austria, November 2021 – As part of the "Innovation Liquid Energy" project, the most state-of-the-art Pow