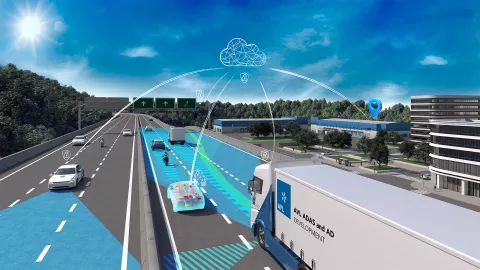 More functions, more interactions – the mobility of tomorrow no longer focuses solely on the vehicle, but on the entire ecosystem. Vehicle and environment communicate with each other continuously to ensure the driving experience is comfortable as well as safe. For this exchange of information to function optimally, we provide support – from the setting of targets, through development of hardware and software, to validation of the functions. Whilst taking all aspects of functional safety and cybersecurity into consideration.
Automated and connected mobility has been an integral part of our corporate strategy for many years. We see ourselves as the link between IT and automotive development, as we have the knowledge required to bring applications into vehicles. In addition, with our expertise in the field of connectivity, we ensure the vehicle's connection to its environment. 
The markets for automated and connected mobility are highly diversified and subjected to many frequently adjusted regulations. The technology landscape is also heterogeneous and operational criteria change constantly. For example, today it is not enough for a vehicle to be able to distinguish between red and green traffic lights – it must be able to continue driving autonomously when the light is green, without slowing down.
We overcome these and similar challenges with various dynamic approaches. In addition to our vast engineering and system expertise, we also rely on cooperation projects that provide us additional inspiration for development – and with great success: In the further development of SAE (Society of Automotive Engineers International) Level 1 and Level 2 Advanced Driver Assistance Systems (ADAS), we have been pioneers in systems engineering for many years.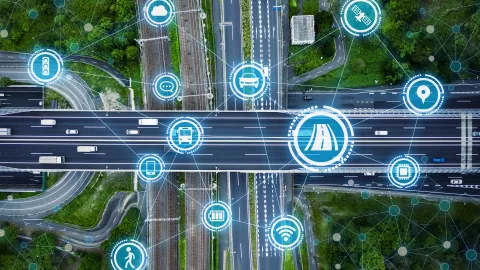 Technologically, there are already some highly advanced automated driving functions (level 3+) on the market. However, there is currently still a lack of framework conditions for the functions being accepted by technical testing organizations. Correspondingly, there is great uncertainty in the industry as to how vehicles with such state-of-the-art driving functions can be certified and made safe and reliable.
We utilize our experience and the information from the standardization organizations to derive the requirements for the ADAS/AD architectures of the future. Our experts are always up to date with the latest legislation in the field of Advanded Driver Assistance Systems (ADAS) and automated driving (AD). With our model-based systems engineering (MBSE) we orchestrate the growing complexity and develop innovative solutions for you.
New forms of mobility are emerging and in this dynamic environment, efficiency and speed are key. To validate functions for automated and connected mobility faster whilst also reducing costs, we offer MBSE and virtual development hand in hand. Our tools allow you to build a continuous virtual infrastructure and master verification successfully.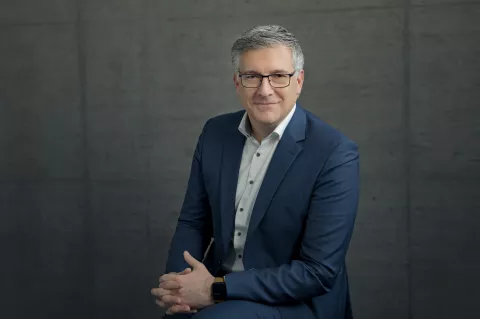 Excellent cooperation between technology and sales is the key to success. Our activities on various committees mean we always have an eye on the future. We ensure that automated and connected mobility can be implemented realistically – while also focusing on driver safety.
- Andrea Conti, Vice President Business Field ADAS/AD
We provide all the engineering services you need to be successful with your developments in the field of assisted, automated, and connected mobility.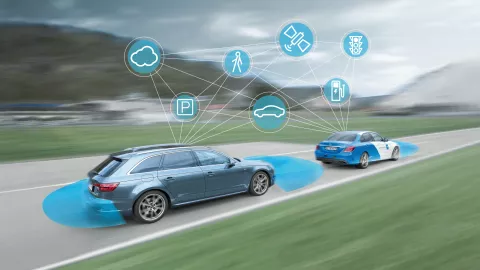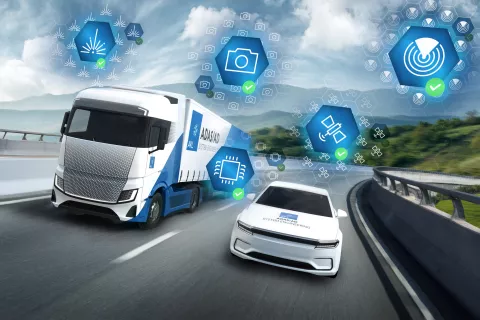 The higher the degree of connectivity and automation, the more complex vehicle development becomes. To meet this challenge, we have anchored systems engineering (SE) and model-based systems engineering (MBSE) as basic methods in the early phase of development.
Regardless of whether you want to implement basic functions or aspire to be a technology leader, find out how we structure functions right from the start and design hardware and software in a transparent and comprehensible manner, whilst specifically addressing your requirements.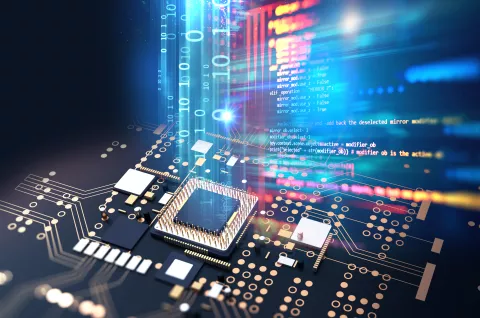 The vehicle is progressively changing from a platform for software functions to a "software-defined vehicle". Therefore, when developing the software architecture, it is crucial to look at the entire vehicle.
For this we apply our unique approach for Processes, Methods, Tools (PMT), using modular architectural building blocks and an integrated platform to develop and test-driving attributes and functions.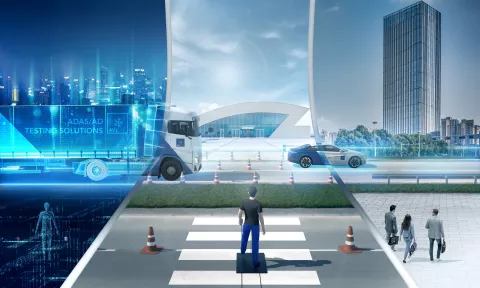 The robustness of the systems, the expectations of end customers, and the fulfillment of the safety-relevant, prescribed tests – these criteria require 100 % reliable verification. We cover the verification and validation for you, whether virtually, on the test site, or in real-world traffic.
Our engineering services in the field of assisted, automated, and connected mobility provide you with a huge technological advantage. Through extensive exchange and collaboration with our partners, we have direct access to the latest technology, and can offer optimal engineering solutions in a way that is very productive and result-oriented.
We increase the efficiency of your functional development using solutions such as the digital twin, synthetic models, and driverless development approaches in the verification phase. We fully secure automated recognition of driving maneuvers and triggers for you – both virtually and in real-world traffic, as well as at our proving ground in Zalaegerszeg (Hungary), one of the most advanced testing facilities for ADAS/AD technologies in the world.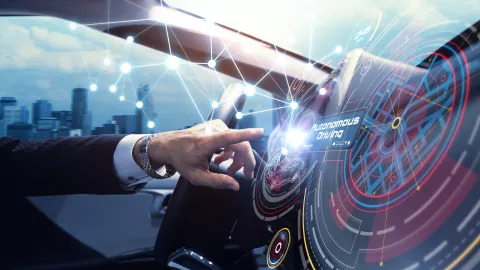 We support your development in the field of automated and connected mobility locally, wherever you are. Additionally, we provide a central point of contact for your objectives all over the world.
Furthermore, there is a strong focus on specific topics at certain centers of excellence – for example, in Regensburg (Germany), Graz (Austria), Great Britain or in the United States.
Whether sales office or tech center: All our affiliates provide optimum local presence. We look forward to seeing you.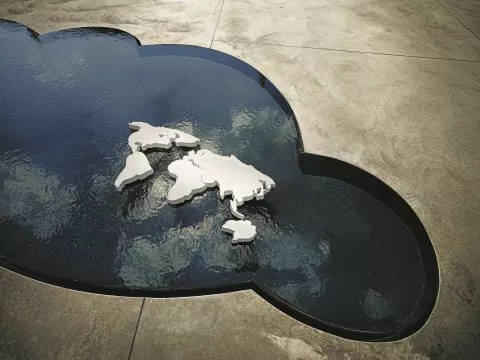 15
Centers of excellence globally
400+
ADAS/AD experts worldwide
News
Moving steadily into the future: Find out what's brand new in the field of automated and connected mobility engineering.