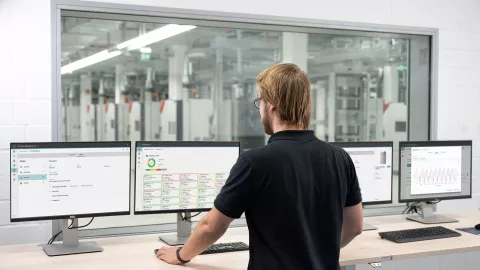 Advanced battery labs can test hundreds or even thousands of battery cells, modules or packs simultaneously under a range of climatic and temperature conditions. This results in huge amounts of data that must be managed, stored and analyzed. Additionally, testbed scheduling must be carried out to ensure optimal uptime and ROI. With the possibility of many thousands of test orders executed each year and each member of the lab team monitoring a large volume UUTs at the same time, activity can become complex and intense.
This is where AVL Lab Management™ for Battery comes into play.
Do you want to optimize the utilization of your test operation?
Is data hard to find?
Do you want to optimize your energy costs?
Can you be sure to meet legal requirements one hundred percent?
If you are concerned with these questions, we have the right answer for you. With our solution, you can maximize your test operations and utilization without investing in new hardware, generate compliant reports, and save energy, time, and money.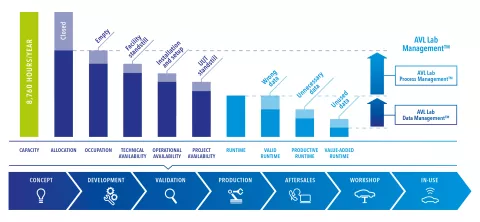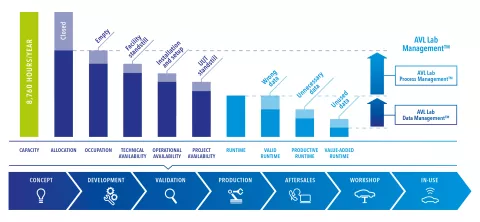 Higher Utilization
Meet your SOP sooner with higher resource utilization, process automation starting from the test request and intelligent scheduling.
Save Energy
Optimize the energy consumption of your testing facility.
Better Data Quality
Central data management and integrated reporting according to industry standards.
Stop Hardware Invest
Harmonize, integrate and manage your existing hardware and boost the efficiency with software.
Increase Throughput
Scale as you grow: Manage the ever growing number of units-under-test.
Monitor
Be always up to date with a holistic overview of equipment status and utilization. Ensure the traceability throughout the process.
AVL Lab Management for Battery offers smart logistics support functions and test scheduling algorithms to manage a range of test chambers with different profiles and test capabilities.
The solution is complemented by our central data repository for efficient data management. New test methods can be implemented quickly, maintenance and calibration intervals can be scheduled and data from all the test chambers can be monitored live. High performance data ingest architecture for smooth data flow and storage of large amounts of data. Standardized reporting templates provide a basis for further detailed analysis. Smart scheduling algorithms handle large numbers of test objects and a range of climatic test chambers and temperatures.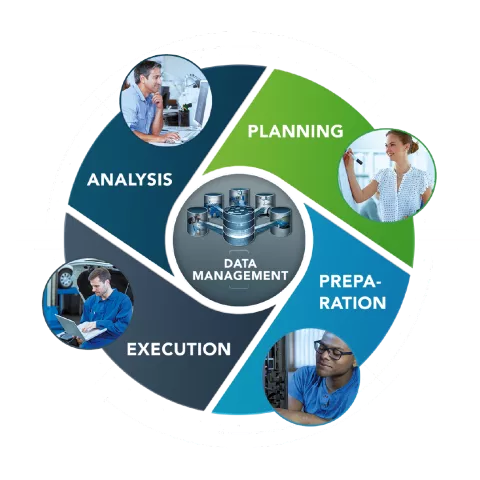 Modularity
Enables the gradual introduction of the solution in order to react in an agile manner to requirements and to be able to make adjustments during operation.
Openness 
Towards any hardware and software supplier is the basis for the universal applicability of our solution.
Scalability
To guarantee the unlimited growth of the test lab.
Our lab management solution is highly modular. You can integrate the modules into your infrastructure according to your requirements, individually, together or gradually. 
Scheduling
The work order management and planning module manages all aspects of the testing process by optimizing the scheduling of individual work orders.
Monitoring
The monitoring solution gathers actionable insights for operations and engineering teams by combining existing operational data.
Data Management
The solution provides harmonized data integration, search, exploration and automated processing. In accordance with the industry standard ASAM ODS, the data management solution is open to AVL and non-AVL systems.
Data Intelligence
The data processing module analyzes, visualizes and reports measured and simulated data. Data analytics steps can be easily automated and standardized based on Python scripting, centrally managed templates and algorithms.
Energy Management
This module optimizes energy consumption, reduces the carbon footprint, supports power management, and minimize costs at a whole testing facility.
Hungry for more? Gain more valuable insights through additional material.
An article about our AVL Lab Management™ for Battery.
Download
We are constantly working on new solutions. The following might be interesting for you: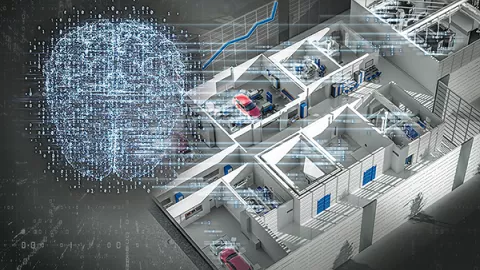 Lab Management Software Solution
Increase the efficiency and effectiveness of your test lab.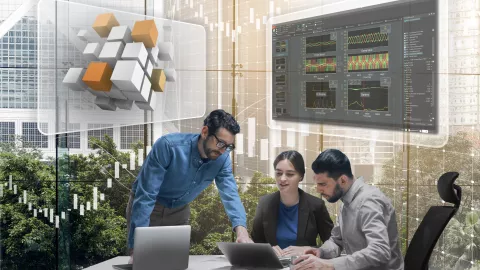 AVL CONCERTO 5™
With built-in and ready to use domain know-how, CONCERTO empowers data-driven engineers to become a strong development influencer.
Data Management With Data.CONNECT™
Meet the challenges of today and tomorrow with this modular data management solution for data harmonization, integration, search, exploration, and automated processing.
Battery Test Systems
For battery (module/pack) testing, we offer complete test systems, stand-alone equipment, or even entire turnkey test labs.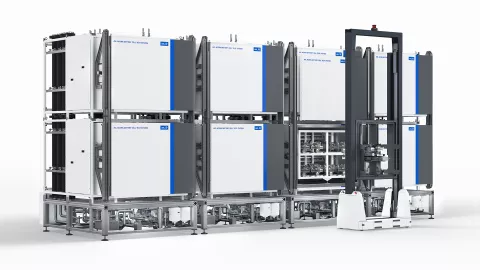 AVL Battery Cell TS™ ACORA
ACORA – Active Cooling Rack – provides a more efficient way of temperature conditioning cells in a test environment compared to conventional climate/temperature chambers. With ACORA, cells are placed in water-cooled cold plates to achieve the required temperature conditions faster and more accurately.
Moving steadily into the future: Find out what's brand new in the field of lab management for battery.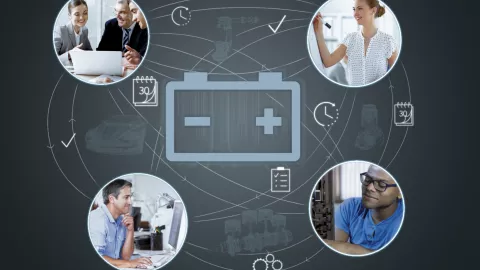 AVL Lab Management™ for Battery
On-demand
Product Manager Marinette Iwanicki presents AVL's Software Solution for Lab Management for Battery (cell, lab, pack) testing facilities. This webinar was organized in cooperation with Automotive World and includes the recorded Q&A session.
Do you have questions or want to work with us?
Our experts are happy to help.