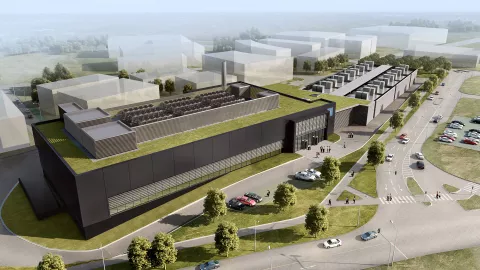 We offer complete turnkey solutions for testing facilities: from requirement analysis, over design, to build up and operation of it. Our expertise lies in the integration of test systems into a building and establishing all utility interfaces. Our future-proof solutions are based on AVL's holistic understanding of development and testing. We support customers in all project phases from consultancy, design engineering and procurement to the execution of the project.
Whether it is the upgrade of an existing facility to meet capacity challenges or a complete green field approach, our experts find solutions that fit your needs. As an alternative to a classical building approach, we offer modular testbeds in a containerized format which speeds up the process with increased quality of planning and budget accuracy. Our energy management solutions minimize energy costs and save resources.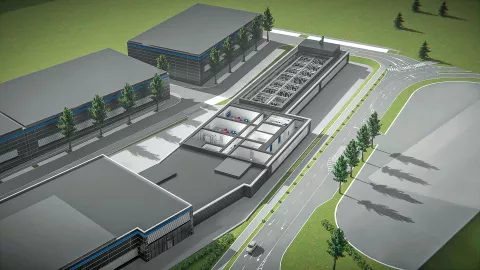 Based on input from key stakeholders and market analysis, our project team gathers key functional elements and regularly discusses the results with the customer. This results in a clear common understanding of the scope in accordance with the boundary conditions. With this as a basis, a concept and a feasibility study are developed. Governmental regulations and communication with local authorities are part of this phase. As soon as the detailed design is finalized, tender specifications can be sent out to possible suppliers.
In the procurement phase, we prepare commercial contract conditions and contracts with subcontractors or support the customer to do so. The objective is to procure the most suitable equipment/material at the most competitive conditions. During the execution phase, we continue to align the customer, subcontractors, and the on-site team. The final step is the handover of the project along with the documentation to the customer.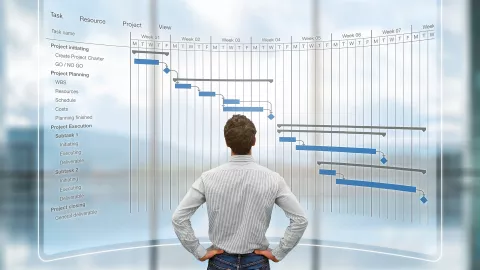 To support our methodology, references from the following sources have been used:
UK: Royal Institute of Britisch Architects (RIBA)


 

Germany: Honorarordnung für Architekten und Ingenieure (HOAI)


 

Spain: Real Decreto 2512/1977, del 17 de Junio. Tarifas de honorarios de los arquitectos (RD2512/1977)


 

Brazil: Instituto de Arquitectos do Brasil (IAB)


 

Europe/EU: Architects Council of Europe / Conseil des Architectes d'Europe (ACE-CAE)


 

US: The American Institute of Architects (AIA)


 

Global: Building Information Modelling (BIM)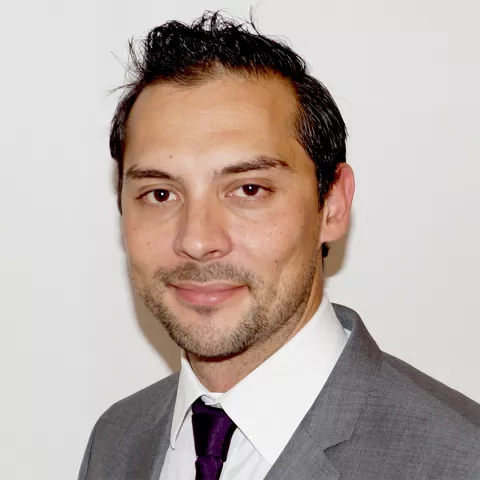 AVL has decades of experience in designing, building and operating test and development facilities. We offer our experience to you, starting with defining the ideal test environments, over design, construction up to qualifying your staff – for maximum effectiveness from day one."
– Martin Steinbauer, Global Business Segment Manager, AVL List GmbH
Our credo for a Tech Center solution project is to create an optimal holistic solution. We support our customers in all project phases: from consulting, design, engineering, procurement, project execution and up to operation.
Consultancy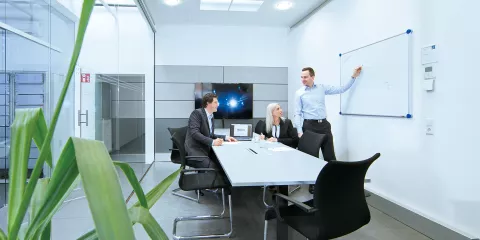 The objective of the consultation is to derive a common understanding of the customer's long term product development strategy and the resulting requirements on the tech center. The needed mutual understanding of the customer's market development and future product portfolio is worked out together by a series of workshops and information exchanges where AVL contributes with the extensive insights gained by the global engineering presence. The consulting process ensures thoughtful risk and investment management.
Concept Generation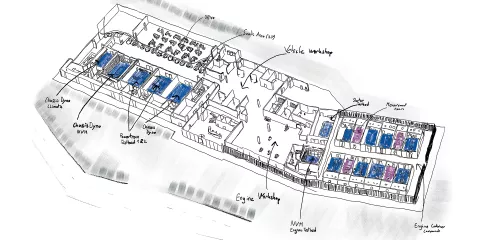 The objective of the concept generation phase is to develop a tech center concept that optimally meets the long-term needs of the customer. The key functional elements are defined and elaborated on together with the customer. Boundary conditions such as budget availability, timing requirements, availability and size of land are examined. The latest options in development processes, e.g., development environments and methodology, are considered when matching how the requirements from the development and operational organization can be best met under the given boundary conditions. The resulting tech center concept ensures maximum flexibility and optimal future-proofing.
Design Engineering
The objective of the design engineering phase is a detailed development of the tech center project including a clear scope, timeline, regulation compliance and budget. The design of the tech center requires wide expertise in design of building, fluidics, electrical, controls and safety systems. With over 100 specialists located worldwide, AVL provides with comprehensive system designs to aid the customer to initiate formalities for planning permission and engage with local designers for construction design work.
Procurement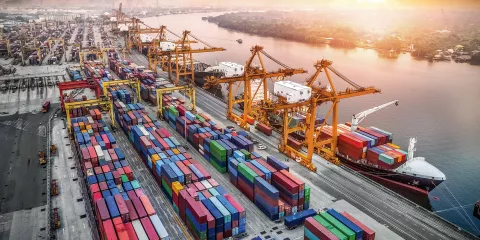 The construction of a Tech Center requires highly sophisticated systems for which specialist partners are required. The objective of the procurement phase is to acquire the most suitable material and equipment to the best competitive conditions. A local procurement strategy, logistic plan and control procedure is developed and implemented. The construction and supply according to the project implementational schedule is initiated. Plans for inspections, status monitoring, port clearance and transportation activities are set up with the vendors. AVL supports with elaborating the technical specifications and support the customer to appoint the best partners.
Execution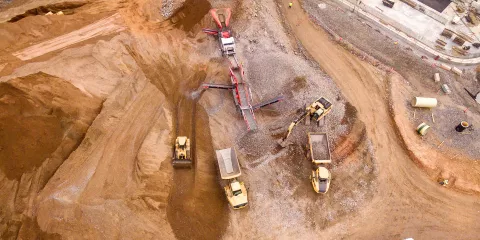 The objective of the execution phase is to realize the planned Tech Center. It consists of off-site manufacturing and on-site construction, resolve design issues from site, align between the customer and subcontractors, perform inspections, organize installations and commissioning, perform acceptance procedures and finally handing over and closing the project. AVL has extensive experience in building and operating tech centers with 30 own tech centers built and operated. AVL therefore understands the complexity of the interfaces and implementation of tech center projects and takes a holistic approach of the construction process management and appoints experienced project and onsite managers.
Energy Management Solutions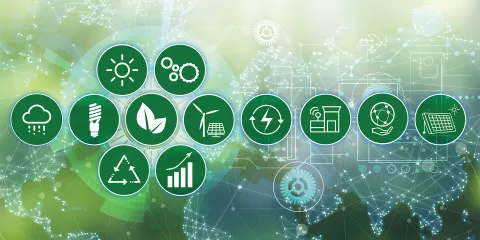 Sustainability and carbon neutrality are not only environmental factors, but also economic ones – saving and reusing energy is key to reducing operating costs. In addition, the increasing complexity of power interactions between test cells and the overall power infrastructure of a tech center requires processes and tools to understand how energy flows in the facility. AVL offers energy management solutions to design an efficient new lab, to upgrade existing facilities and software tools to monitor and control where and how the energy is being used in the tech center. We are committed to sustainability combined with meeting the highest technical, economical and quality demands.
AVL is the global partner for the most efficient, flexible and reliable test solutions for all electrified vehicles, components and complete systems, using the most innovative technologies. We have been at the forefront of technology for more than 70 years and operate more than 260 testbeds in numerous company-owned Tech Centers worldwide. To achieve the highest efficiency from a test center, we support our customers with knowledge and gained experience. From requirements to reality – we make it happen.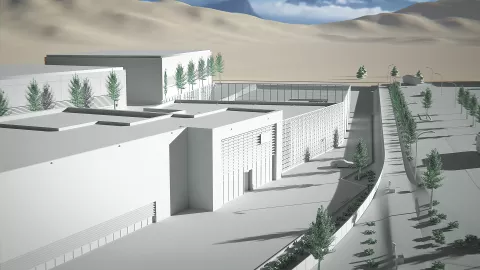 60+
projects with turnkey responsibility
100+
specialized staff working worldwide
30+
owned and operating tech centers with over 300 testbeds
See what drives us and explore our latest developments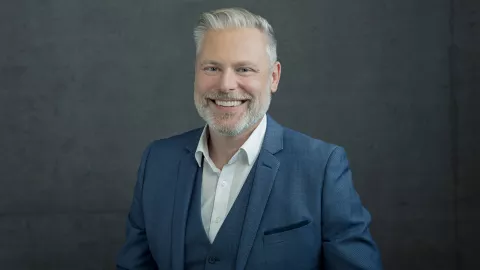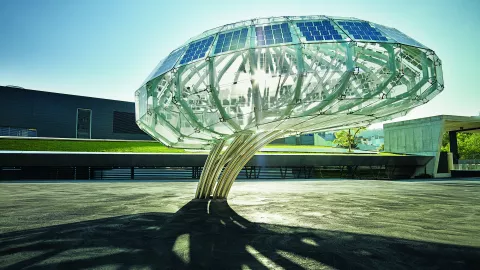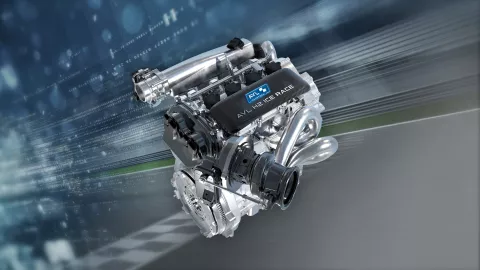 AVL RACETECH Builds Hydrogen Combustion Engine for Motorsport
AVL RACETECH, the motorsport department of AVL, presents the prototype of an innovative H2 internal combustion engine. The power unit is a compact, hydrogen-powered 2-liter turbo engine, with intelligent water injection, which achieves a totally new performance level. The first racing engine that AVL RACETECH is developing and building in-house.