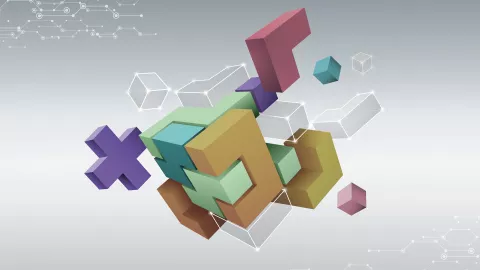 The vehicle development process is facing numerous challenges. Navigating the heterogenous tool landscape is becoming ever more difficult. Simulation tools, databases and test equipment often come from different suppliers and have been designed for different domains. Moreover, while timelines for development condense and vehicle complexity continues to increase, costs must be kept under control without sacrificing quality. Due to all these variables, the interoperability problem has become even more acute in recent years. This has made continuous verification and validation (V&V) – enabled by virtualization, frontloading and digitalization -  crucial for the development process.
We believe that everyone needs an Integrated and Open Development Platform (IODP) to leverage model-based development. There is a missing link between product structure driven systems and the functional validation of the product. The heterogeneous tool landscape fuels the interoperability problem. The goal is clear: Digitize your development process as much as possible.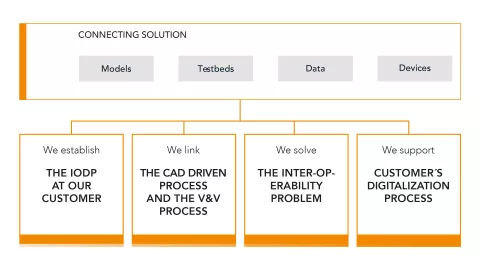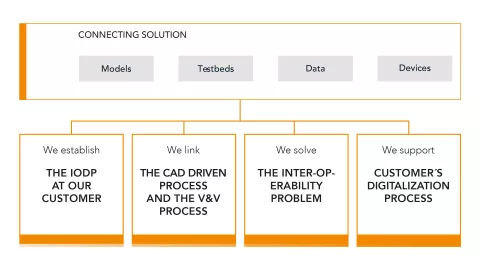 Our Connecting Solutions interlink your existing tools and combine them with efficient and effective state-of-the-art methodologies. They are tailored to your specific needs and connect models, execution, data, automation and processes. This ensures consistent models, the use of the same test procedures across your entire development process and seamless data management. Together, they form an IODP that allows you to assess the maturity of your product at any stage of the development.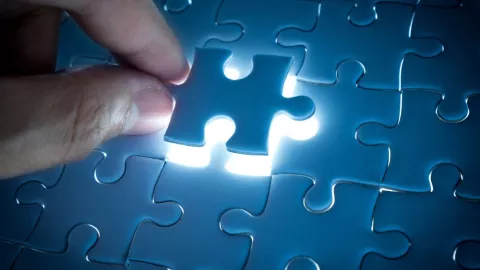 Prototypes are essential for this but relying on physical prototypes alone is not enough. Virtual prototypes use virtualization to extend the use of prototypes to early development phases. In later stages, a set of linked simulation models and hardware components or subsystems on testbeds can be used. And finally, the product can be tested in the real world. Virtual, mixed and real prototypes are at the core of an IODP enabling short feedback loops and sound decision making throughout the development.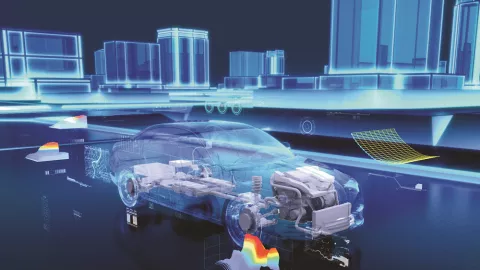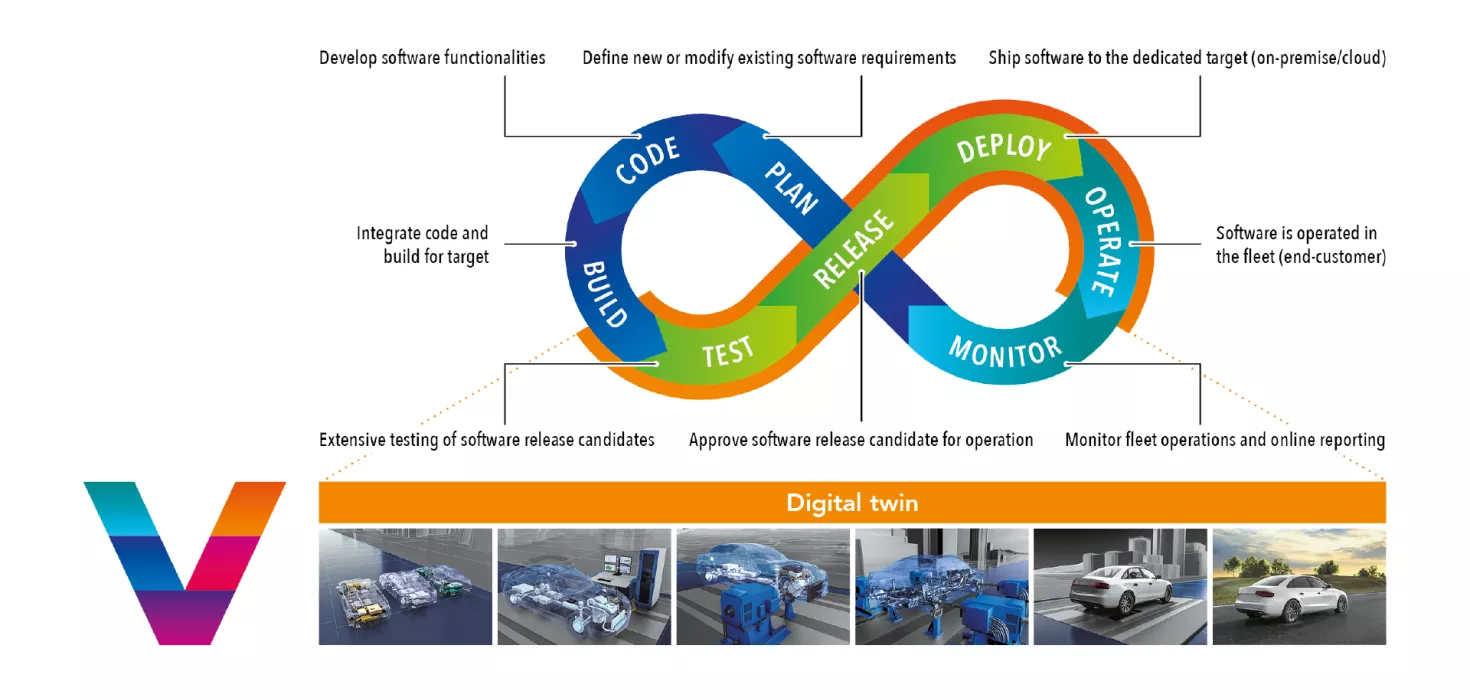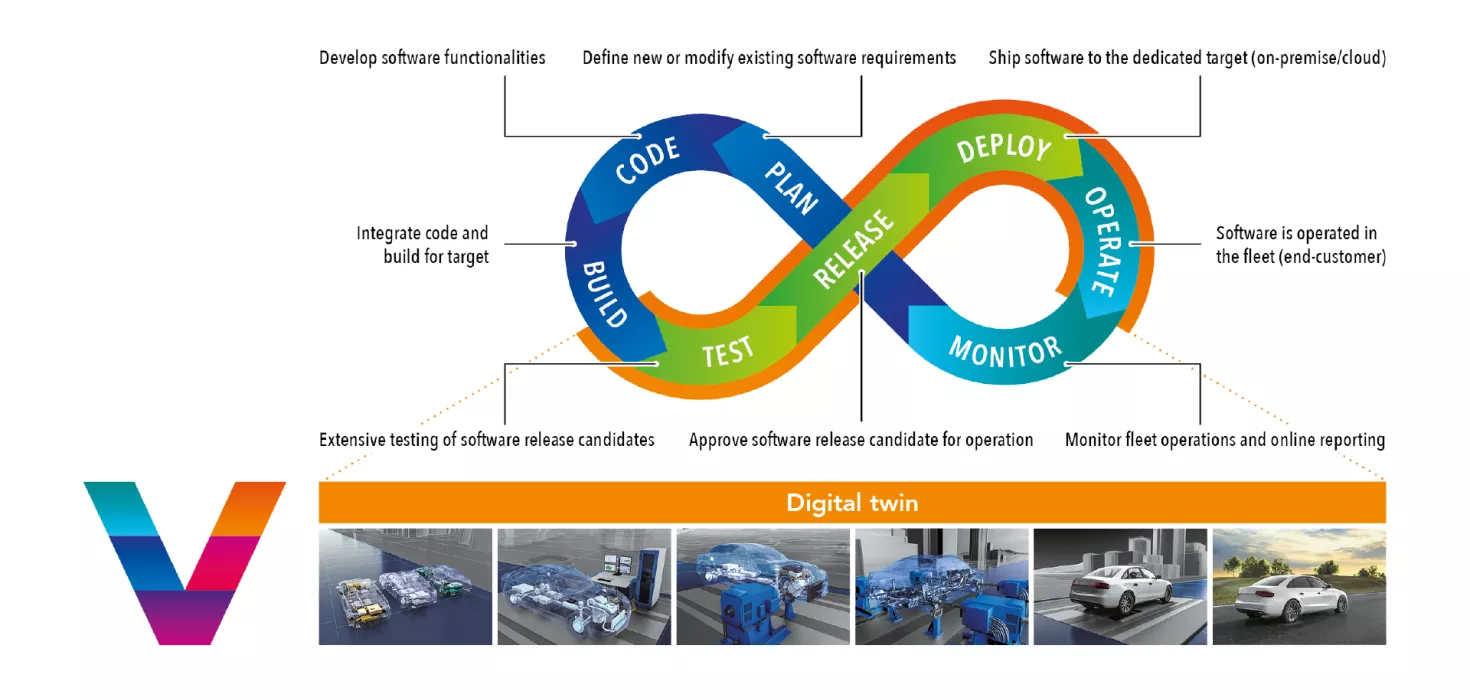 The shift to software-defined, vehicle-centric development requires decoupled development of software and hardware: hardware according to the V-process, software using agile DevOps. But they need to be validated together in Continuous Integration / Continuous Deployment (CI/CD) cycles. To enable this, we are introducing the functional prototype. It is an advanced data model providing a continuous and consistent view of the state of a product. It allows you to compare the achieved test results of virtual, mixed or real prototypes with the defined target requirements.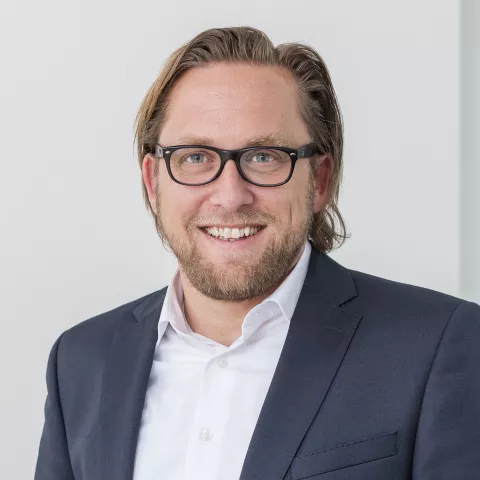 With our Connecting Solutions, we solve current interoperability problems and pave the way for continuous V&V in the development process. This will be a key element of future CI/CD toolchains for software-defined vehicles.
- Josef Zehetner, Chief Engineer System Architecture, AVL
Link virtual and real worlds
Enable continuous validation of your product
Provide prototypes for all development phases – virtual, mixed or real
Close the interoperability gap – models, testbeds, data and processes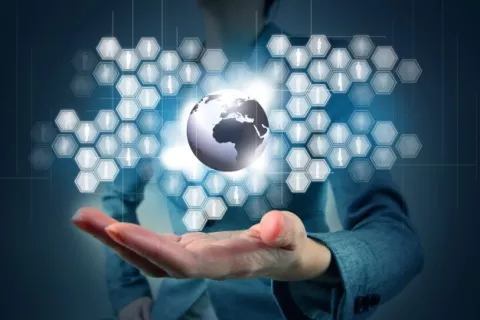 Highlights
Moving steadily into the future: Find out what's brand new in the field of connecting solutions.
Scaling Up ADAS Testing – One Million Scenarios a Day in the Cloud
On-demand
Shorter time-to-market but more scenarios needed for validation? This webinar shows how to overcome these challenges in ADAS development without having to compromise on safety.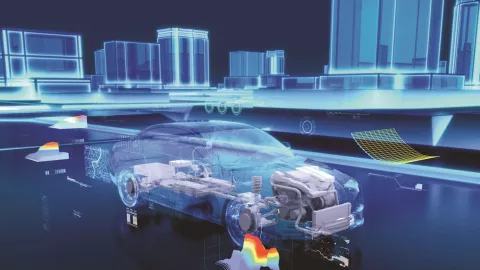 Digitalization of the Vehicle Development Process – What to Do Next?
On-demand
Modern vehicle development processes are complex, and they involve the entire organization for years. It is becoming increasingly difficult to master the vast complexity associated with vehicle development. Relying merely on heterogeneous simulation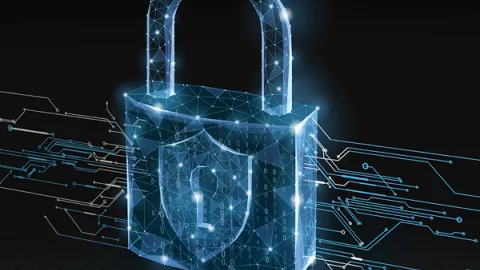 Device.CONNECT™ - The automotive IoT platform for highly secure instant data availability
On-demand
AVL's Device.CONNECT offers a solution to the auto industry's need for high-speed, high security data transfer. A close look at the value chain in contemporary automotive development reveals a complex picture.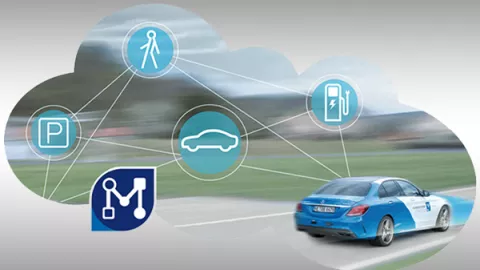 How Co-Simulation Can Aid the Development and Virtual Validation of ADAS Functions
On-demand
AVL's Josko Balic discusses how co-simulation platforms can be used to develop a range of driver assistance systems.