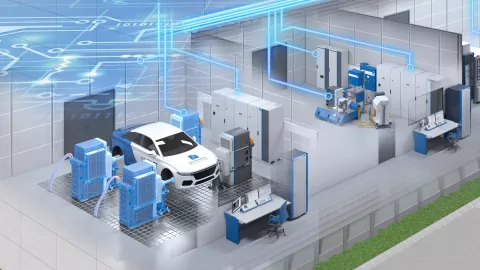 For every form of electrified propulsion, non-automotive, or stationary electrified system, we offer in-depth expertise and comprehensive solutions for development support, testing, and validation – from component to complete system. Our worldwide organization is equipped to master the challenges of electrification on a global level, with a unique combination of facility design competence, seamless software toolchain, ecosystem of simulation tools, complete range of test systems, and a broad portfolio of advanced testing instruments. We strive to provide you with the most efficient validation environment, combining the high reliability of our systems with an extensive set of pre-defined application packages, scalable test laboratory management systems, and facility solutions for optimized energy consumption. 
Ready for the future for more than a decade.
At the dawn of the very first electric vehicles available commercially, we were actively directing our development efforts to solve the new technical challenges for the safe and high-quality testing of new electrified propulsion systems and their components. The result of this was today's complete portfolio of high-speed dynamometers, high-voltage DC sources, dynamic e-motor emulators, safety systems for batteries and fuel cell test chambers, calibration tools for e-drives, facility management tools, and many other advanced testing tools that are now installed at many leading organizations in the automotive industry.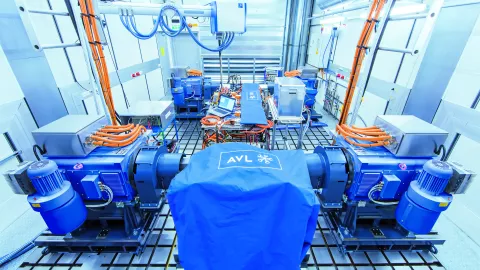 We focus on solving your challenges.
Our scalable approach and solution architecture enable us to satisfy the needs of all our customers, from the traditional passenger car OEMs to new entrants in the aerospace transportation, from Tier 1 to testing centers and research institutes. Modularity and continuous innovation allow us to rapidly address the new requirements of our customers, as repeatedly demonstrated, for example, with our high-speed e-motor, e-axle, and fuel cell test systems.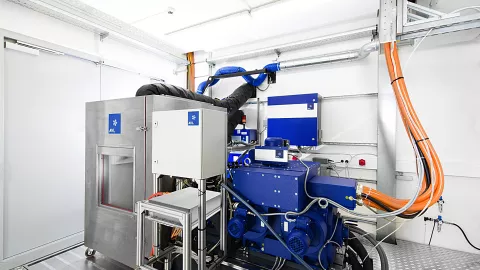 Our simulation solutions enable an increasing degree of highly efficient and time-saving virtual validation, as realized with our inverter test systems and our virtual test systems. The assisted calibration tools accelerate the time-consuming tasks of finding the optimum parameters in the drive and fuel cell controllers. The test laboratory management systems facilitate the management of a large volume of test equipment and units under test, a high degree of equipment utilization, and the lowest energy consumption, as in the case of battery testing fields.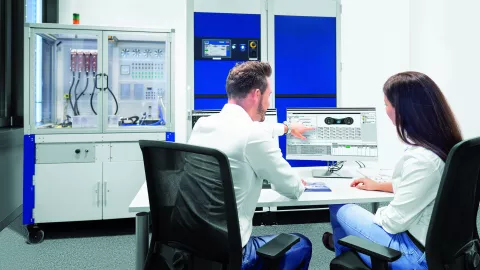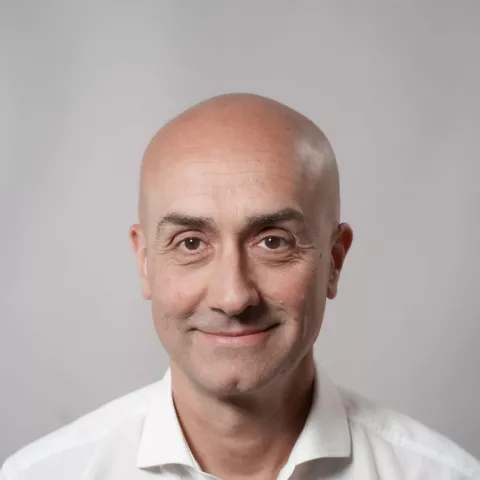 Electrified transportation is the key to reduce CO2, and plays an important role in tackling climate change. From hybrid to battery electric and fuel cell electric models, we have the expertise to support you in making the right architecture choice for your electrification portfolio. Our solutions cover testing methodologies and validation solutions, with comprehensive application knowledge."
– Luigi Giordano, Director Electrification Application, AVL List GmbH
Testing solutions in the e-mobility sector.
A new series of test solutions was developed and industrialized to validate electrified propulsion systems. These solutions have properties and features that match the continuously improving performances of the customer's technical solutions in development. Our portfolio includes a complete toolchain, from software validation to the various component test systems, including the propulsion system integration test environment, to the solution for production testing and the equipment for field tests of the finished vehicles.
Battery Testing
The aim of our portfolio of battery test systems is safe and precise testing of batteries in all steps of their validation program, covering every need from battery cell research testing to battery pack characterization, including durability, environmental testing, and abuse testing.
E-Motor Testing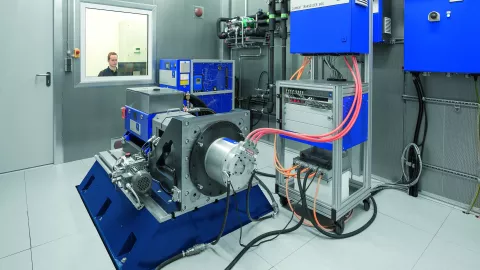 Our e-motor testing portfolio includes solutions for performance, back-to-back, as well as NVH (noise, vibration, and harshness) and EMC (electromagnetic compatibility) testing. Our test systems enable us to determine and analyze the electrical, mechanical, thermal, and acoustic characteristics of the e-motor.
E-Axle Testing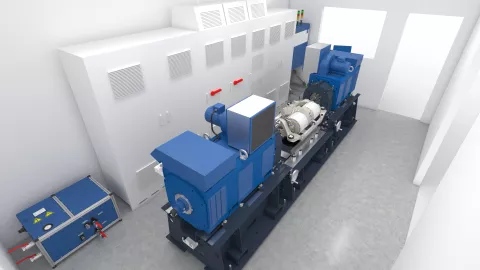 Our solutions for testing e-axles and complete propulsion systems cover a wide range of functionality and use cases, including, for example, accurate measurement of performances and NVH, automatic calibration of control units, efficient durability validation, replication of driving maneuvers, and full investigation of energy flows.
Inverter Testing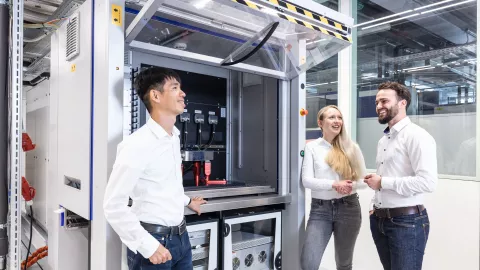 The AVL Inverter Test System provides an environment in which all inverter functionalities and failure modes can be optimized. This allows easy design and validation of the inverter in the early stage of development, as well as optimization of its integration with all other components in the electric propulsion system, providing you with the most efficient process possible. 
Vehicle Testing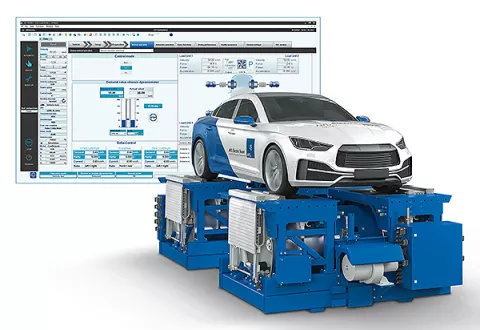 The AVL vehicle testbed simulates the road realistically, in environmental conditions that can be reproduced. Vehicle characteristics such as vehicle mass, speed, power, tractive force, or axle load are mapped in AVL vehicle testbed products. AVL offers more than 18 standard vehicle testbed configurations with diverse options and variations, covering a wide range of customer-specific solutions for all market segments.
Thermal Testing
AVL's Thermal Lab™ allows you to frontload thermal management testing from the road to the rig using a model-based Hardware-in-the-Loop (HiL) approach. This includes battery lifetime and system costs versus driving range in an early development phase. The significant reduction of vehicle tests in wind tunnels and test tracks speeds up development, reduces costs, and could potentially save a prototype generation.
Production Testing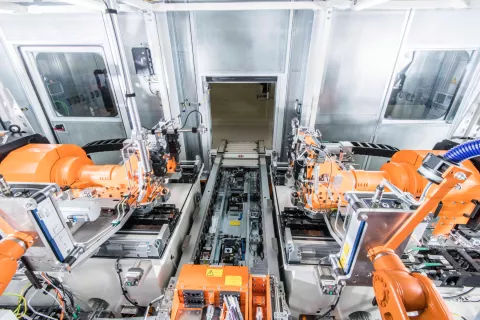 The shift towards electrified propulsion systems has increased the demand for new End of Line (EoL) and Conformity of Production (CoP) testbeds. To meet the requirements of production testing in such modern test fields, we offer a new series of test systems for battery, e-motor, and e-axle. Designed to allow unmanned operation around the clock, these solutions ensure the highest levels of productivity, maximizing return on investment.
Energy and Infrastructure Testing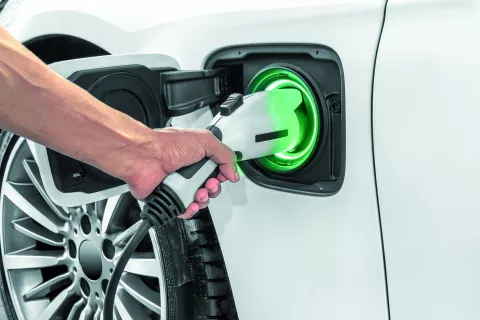 The charging experience is one of the greatest differences between vehicles with a battery and vehicles with a fuel tank. The core charging requirements are established and standardized, however, both the technology and applications are still in the early stages of maturity. Therefore, they are under intense market pressure to expand, evolve, and improve. To address these increasing demands with a high degree of testing effectiveness, AVL is introducing a product line of test equipment for charging. It delivers features that build on proven automation and data management tools to reduce engineer attention, while also remaining highly flexible to adapt to whichever direction the market may take in the future.
Virtual Testing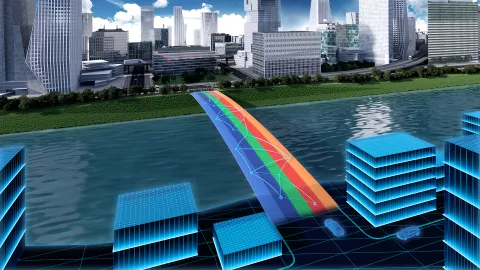 We offer a set of advanced software tools for all test solutions, to achieve real-time emulation of driving conditions, vehicle, and propulsion system components, or to enable automatic calibration of propulsion system control units. These tools enable earlier virtual validation and an efficient exchange of models and parameters between the test systems.
Fuel Cell Testing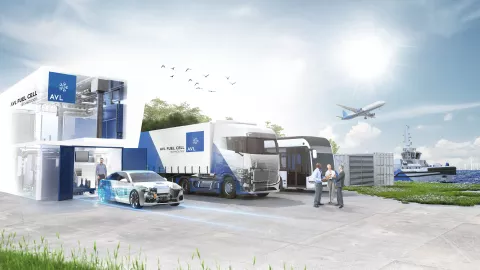 Hydrogen and, specifically, fuel cell technologies play an important role in a sustainable future energy ecosystem. As market leader for testing instrumentation and tools, we provide solutions for the entire development cycle across a wide range of industrial applications. 
Future-proof solutions for various needs
AVL is the only company in the world to combine expertise in propulsion system design with competence in state-of-the-art measurement and testing technology. Our test systems deliver high precision, consistent, comparable results that help lower development times and costs significantly. We ensure our customers receive tailored, timely support, with the most competent global service organization.
Your reliable partner in all e-mobility testing solutions
AVL is the global partner for the most efficient, flexible, and reliable testing solutions, for all electrified transportation vehicles, for components, and for complete systems, and using the most innovative technologies.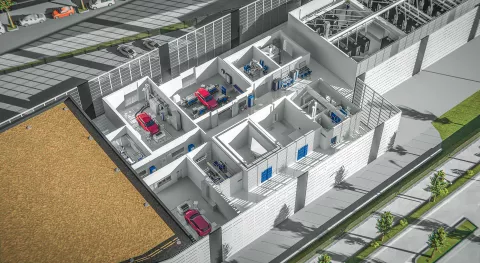 20
years of experience in electrification and fuel cell engineering
> 500
people involved in FC engineering, testing, and simulation
> 1000
test systems for electrification components and systems
See what drives us and explore our latest developments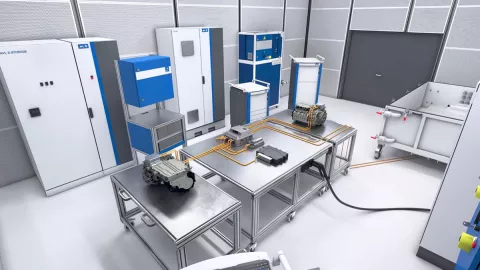 Unique Test Solution for E-Mobility: HV System TS™ E-Integration
On-demand
Battery electric vehicle (BEV) development requires significant adjustments to the development process and its environment.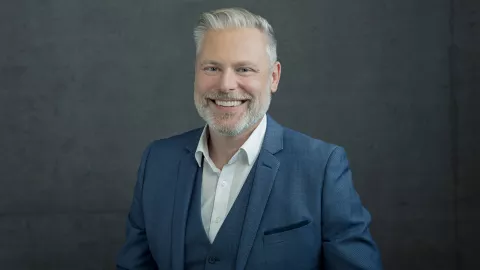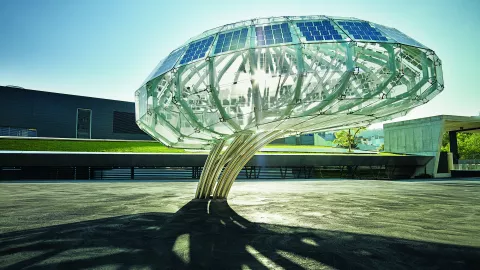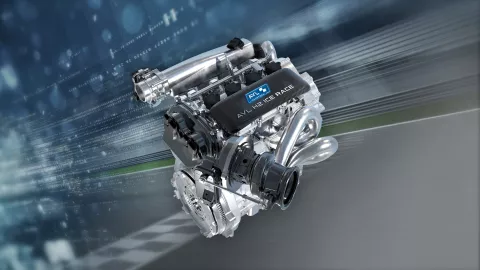 AVL RACETECH Builds Hydrogen Combustion Engine for Motorsport
AVL RACETECH, the motorsport department of AVL, presents the prototype of an innovative H2 internal combustion engine. The power unit is a compact, hydrogen-powered 2-liter turbo engine, with intelligent water injection, which achieves a totally new performance level. The first racing engine that AVL RACETECH is developing and building in-house.