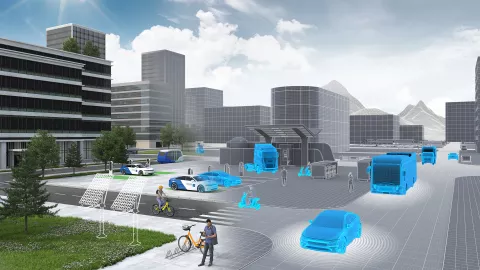 The introduction of e-mobility has led to a revolution not only on the road. Rather, the entire industry is undergoing an unprecedented period of change. The goal of vehicle manufacturers is clear: to lead the new mobility. To be a pioneer.
Looking at traffic these days, we can see that the transformation of mobility is in full swing. Electrified vehicles are no longer a rarity in daily traffic. The task now is to make them accessible to everyone.
Vehicle and component manufacturers are therefore challenged to quickly develop existing systems further or find new solutions.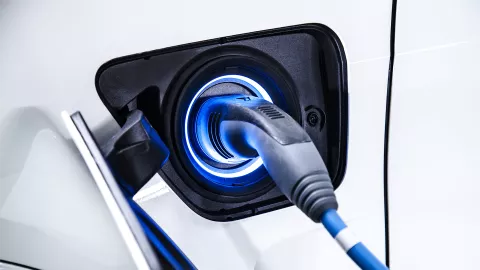 The need to reimagin.
Growing environmental awareness, the need to conserve resources, and great competitive pressure are leading to acceleration. 
This acceleration is not only reflected in shorter time-to-market. Rather, it can be felt right down to the first steps of vehicle and component development. New vehicle concepts are becoming increasingly complex as the number of components and their interdependencies grow.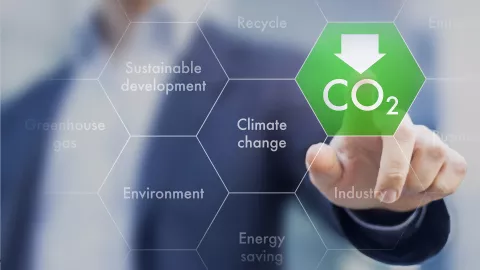 At the same time, the ever-increasing proportion of software in the vehicle cannot be ignored.
It is therefore only logical that this pace cannot be achieved with a purely hardware-driven development. Virtual Twins are one solution. As exact images of individual components, entire systems or even vehicles, they can be used throughout the entire development. Especially since their special feature is the ability to interact with any object inside and outside the system.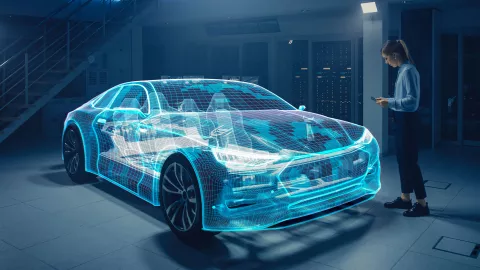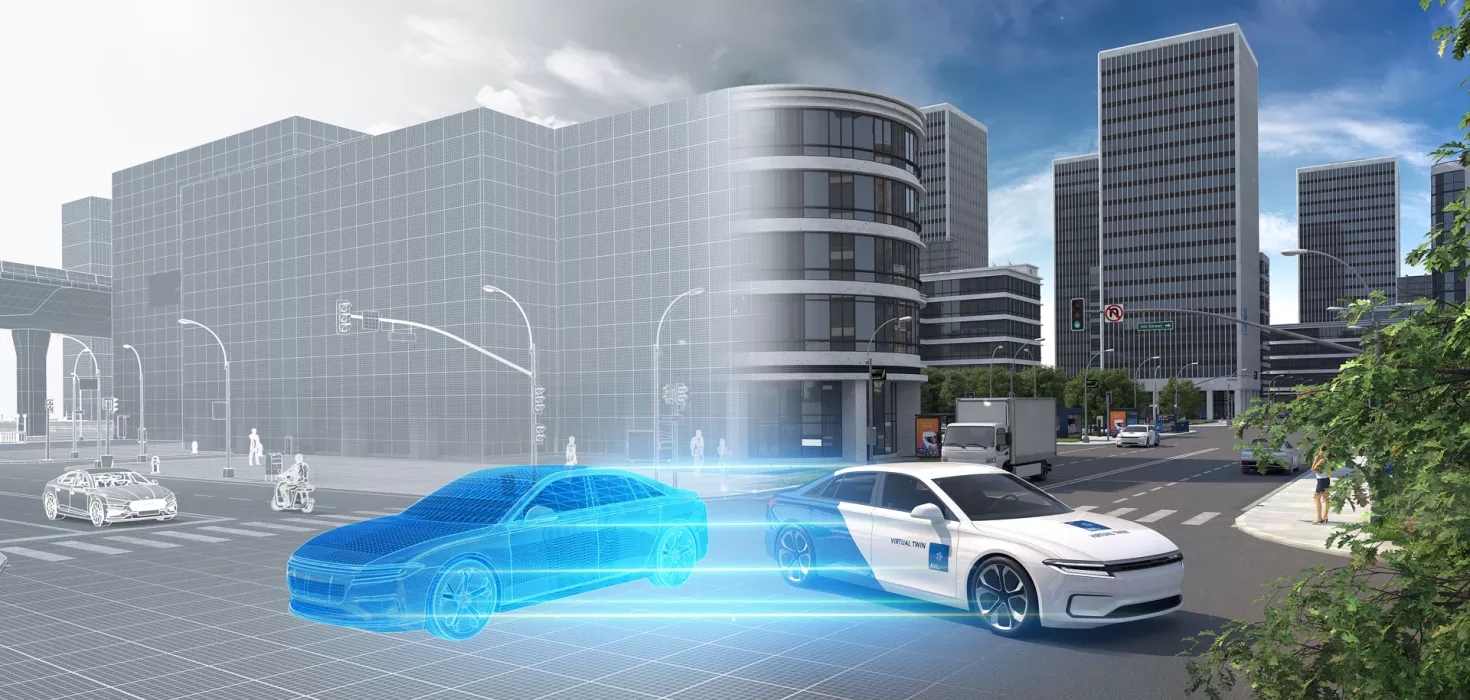 Speed up your development by implementing simple and repeatable processes: from initial concept through system design to component construction and testing.
Create accurate Virtual Twins, and thus reduce the number of prototypes required. Virtual Twins do not need expensive raw materials and are comparatively fast to create.
View the entire vehicle level without a physical prototype using multiphysical and multidisciplinary simulation. Perform your tests virtually in realistic environments.
Avoid warranty costs and image loss due to unreliability. Test your Virtual Twin extensively in the shortest possible time.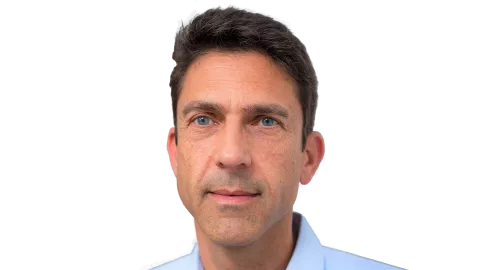 The rapid development of electrification is a challenge for the entire automotive industry. To keep pace here, new paths must be taken. The Virtual Twin is ours. Through simulation development and optimization tasks can be realized in significantly less time.
- Oliver Knaus, Skill Team Leader Solution Management, AVL List GmbH
Electrified drive systems, whether purely battery electric or operated by a fuel cell, are complex systems. The size, weight, thermal and structural properties of the components influence each other and thus also the performance of the entire system. A holistic development approach is required.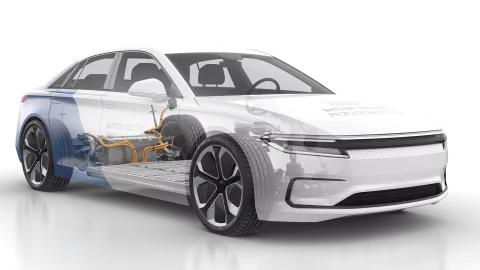 Speed Up Your Battery Development With Simulation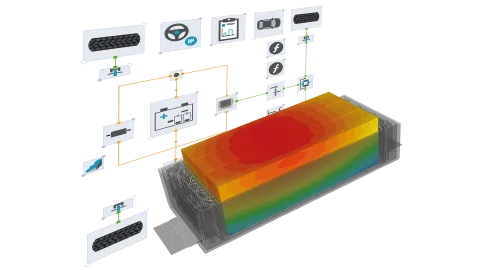 Performance and range are crucial for the acceptance of battery electric vehicles (BEV). People want to continue enjoying the comfort they are used to with the internal combustion engine. To achieve this, as an engineer, you need to find the right balance between cell type, operating conditions, weight and performance targets.
Master Virtual Battery Development
Temperature is key here. The correct design of the battery pack based on to the vehicle type, a successful cooling concept, and a suitable operating strategy are crucial. 
Our scalable simulation solutions enable you to:
Develop battery safety concepts
Devise an optimal operating strategy
Find the right battery design
Lead Fuel Cell and Electrolyzer Development With Simulation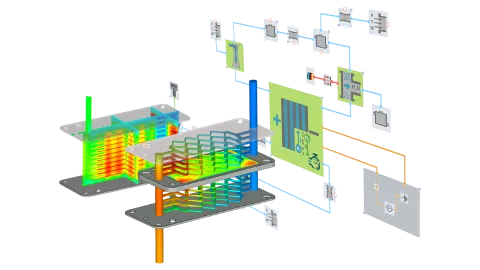 Fuel cells and electrolyzers are seen as a promising solution for carbon neutral mobility, energy generation and storage particularly in the field of mobility, great potential is seen in terms of range and refueling times. This makes them especially interesting for use in long-distance vehicles. 
Driving Your Development Virtually 
For the optimization of PEM and SO fuel cells, we offer special simulation solutions. In addition to the stack, this includes the relevant Balance of Plant (BoP) components, such as humidifiers, water separators and injectors/ejectors.
Our tools enable you to:
Create Virtual Twins to support target setting and requirement specification
Achieve optimal efficiency and maximum lifetime of the stack
Develop safer, more efficient operating strategies under all conditions
Accelerate the Development of Electrified Drivelines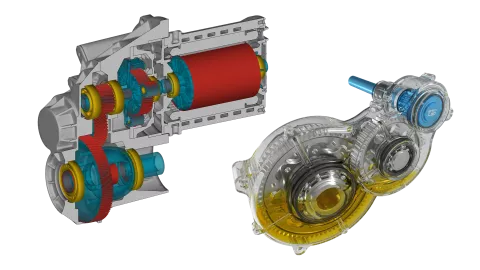 Simulation supports the development of power units in many different ways. Besides increasing performance and optimizing efficiency, solving the thermal and acoustic challenges is a key task.
Smoothly Navigate Virtual Driveline Development
Once the concept has been developed and optimized, a detailed analysis is required. Simulation can support you:
Using multiphysics simulation solutions enables performance, costs and weight to be balanced.
Detailed electromagnetic, thermal simulations can be used to evaluate the thermal output of the e-motor and to research cooling strategies.
NVH analyses give you an insight into acoustic and passenger experience, starting from the e-drive system.
The mobility revolution is in full swing. This is not just about developing new, more sustainable propulsion systems. Rather, the entire development process is in upheaval - with simulation taking the lead.
Right now, it's important to understand the challenge that each of us - OEMs and suppliers alike - face when it comes to pushing the boundaries of both our design process and our engineers. As the number of different systems grows, departments and team structures are changing. We understand that. At AVL, we go through these processes as well, because we are not just software developers. We are also engineers and therefore users. We implement our knowledge in intuitive workflows, generators, wizards, and evaluations in our software and projects.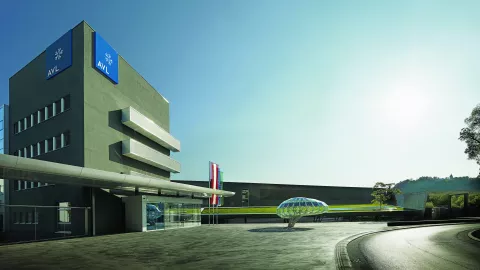 We are your global partner in realizing the mobility of the future. A mobility characterized by its minimal impact on the environment. We offer you simulation solutions ranging from component to system analysis. As we are deeply integrated in the development process, our software solutions - tools and projects - enable you to master the challenges of virtualization.
in 26
countries worldwide
11,200
employees worldwide
68%
engineers and scientist