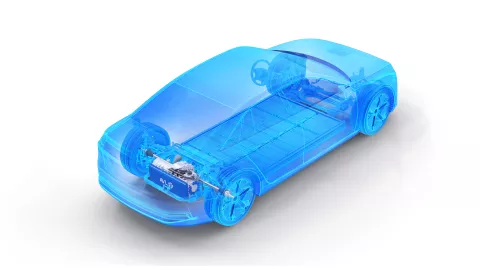 In today's fast-paced automotive industry, vehicle manufacturers and suppliers are constantly racing against the clock to meet ever-tighter deadlines for product development. As the demand for more vehicle variants in shorter timeframes grows, engineers find themselves grappling with limited access to prototype vehicles and limited resources for testing. Traditional development approaches, especially during the latter stages of vehicle development, can worsen these challenges, leading to greater risks and higher costs associated with last-minute changes or safety issues during functional testing. To make matters even more complicated, vehicle testing is frequently influenced by uncontrollable environmental factors.
Dynamic calibration plays a pivotal role in the e-drive and e-axle market, guaranteeing top-notch performance, efficiency, and safety for electric vehicles. Each OEM or supplier grapples with their own unique framework requirements, molded by their individual product portfolio and market positioning. Furthermore, different OEMs and suppliers maintain distinct sets of dedicated development tasks and environments.
To adeptly and economically tackle these multifaceted demands, identifying the perfect blend of development environments is absolutely crucial.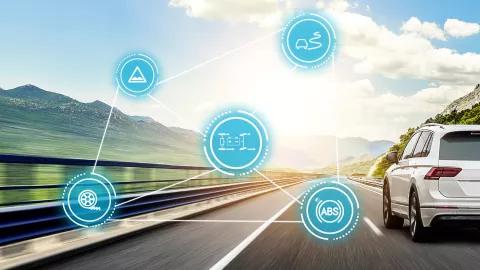 Wavy Road Driving 
How to effectively manage longitudinal oscillation in the development of e-drives and e-axles through calibration?
Torque Vectoring 
What is the most effective way to calibrate vehicle behavior during the use of torque vectoring, while also ensuring comprehensive functional testing?
Traction Control 
How to effectively address the challenge of maintaining traction on slippery or partially slippery roads?
Driveability 
How to find the best mix of factors that influence the drivability of a vehicle already when testing components?
E-ABS Braking 
How to minimize calibration time and ensuring the reproducibility of factors like weather, component temperatures, driver, and maneuver?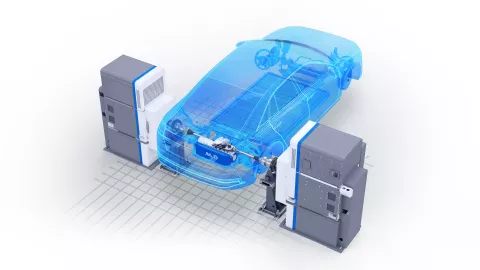 Our dynamic calibration solutions for e-drive and e-axles can be used to shift many development and optimization tasks from vehicle level to component level. This enables you to meet your requirements in terms of performance, cost and flexibility.
You can couple component testbeds, such as inverter testbed, e-drive testbed, or e-axle testbed, with real-time dynamic vehicle simulation. The flexibility of this solution allows for the integration of additional models when needed, ensuring that every aspect of the development process is thoroughly examined and optimized.
The solution is customized to accommodate your individual needs concerning framework requirements, dedicated development tasks, and available development environments.
Reducing Costs
Decrease the number of vehicle prototypes through efficient frontloading and extensive testing of various conditions.
Making Decisions Earlier
Make informed decisions earlier in the vehicle development process by leveraging simulation.
Frontloading Development Tasks
Shift development tasks in the vehicle to component testbeds by combining accurate simulation and component testing.
Scoping Workshop
We discuss and determine the current situation and framework requirements to identify the most suitable solution.
Proof of Concept
We showcase the methodology to demonstrate capabilities and necessary efforts.
Cost Reduction Calculation and TCO Evaluation
We assess the cost and total cost of ownership both with and without the insights gained from the proof-of-concept project to support your make-or-buy decision.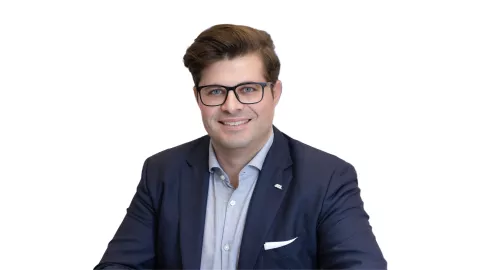 When you combine physical testing and development with real-time simulation, it creates this amazing chance to make better products faster and at a lower cost. It's like killing two birds with one stone!
– Björn Wultsch, Project Manager IODP, AVL
Managing Change for the Better
An article on how AVL Process Innovation Services help you realize your development potential.
Download
Related Topics
We are constantly working on new solutions. The following might be interesting for you: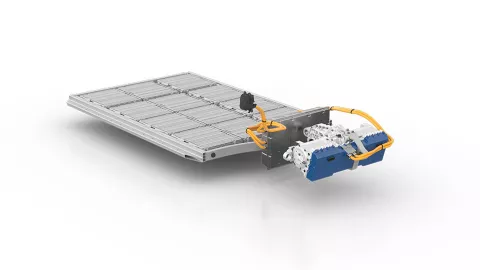 Electric Driveline Development
The rising demand for e-drive solutions requires a high level of development capacity and expertise. We support you in your transformation process with holistic advice, as well as innovative development and testing solutions – from individual components, to software, to integrated systems. To get your propulsion system market-ready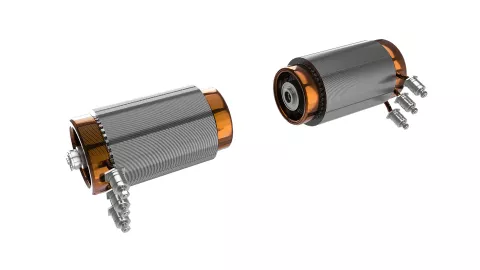 E-Motor
E-Motor Engineering. 800 volts, 30,000 rpm – we are developing the future of e-mobility. Highest competence for high-performance e-motor architectures. From the concept to prototype to serial production. Get development processes, tests, and validation from a single source.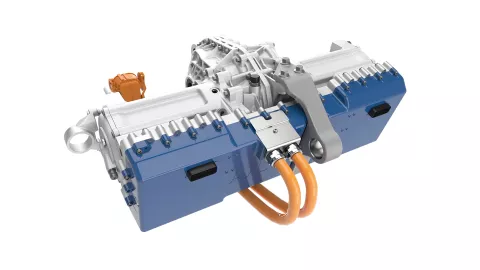 E-Axle System
In addition to the individual components, we develop integrated e-axles including transmission. One example of our innovative ability is our high-performance highspeed e-axle, which currently has one of the highest power densities among e-drive systems on the market.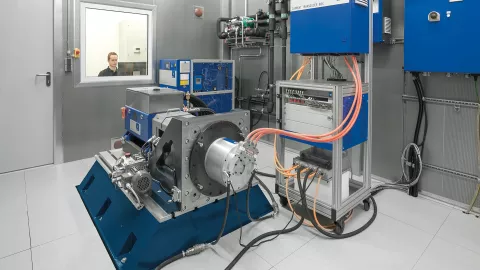 E-Motor Test Systems
AVL has a wide portfolio consisting of dedicated e-motor test systems, software, tools, and processes to test and validate these modern e-drive systems in shortest time and with highest quality standards.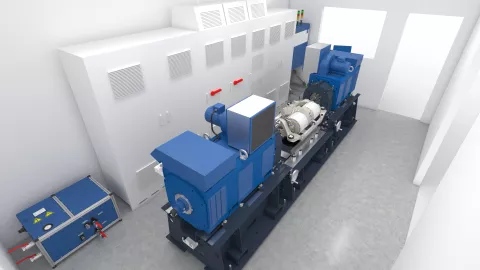 E-Axle Test Systems
At AVL, we develop e-axle solutions that can be easily installed without impacting the productivity of your engineering facility.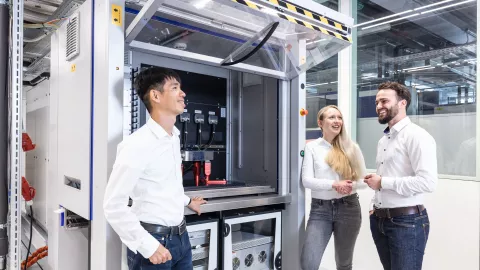 Inverter Test Systems
The inverter is very complex, and its behavior and handling influence the driving experience significantly. It needs to be tested and developed without further influences of other components. Learn more about our test system (TS) for inverter.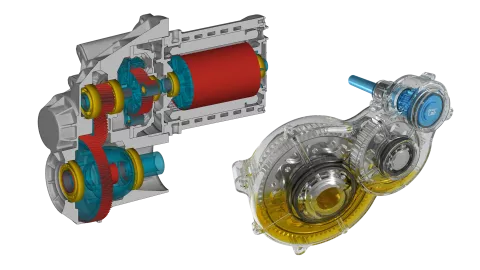 E-Drive Simulation
Electrified vehicles (EVs) are measured by their performance, range and cost. In addition, a compact powertrain design is desired, which has implications for thermal management.
The nearly silent operation of e-motors makes the vehicles quieter, but results in various noises and vibrations no longer being masked by the engine.
Moving steadily into the future: Find out what's brand new in the field of dynamic e-motor and e-axle calibration.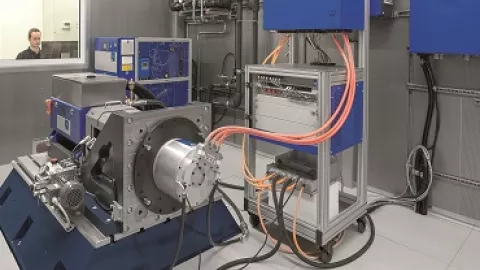 Recording available - English
On-demand
How to accelerate the e-drive calibration process
Do you have questions or want to work with us?
Our experts are happy to help.