Register for this webinar
Webinar registration
Webinar registration cancelled
31786599
Register for this webinar
Cancel registration
You have been successfully registered.
Your registration was successfully cancelled.
Registering ...
There was an error registering you for this webinar! The page will be refreshed.
Cancelling registration ...
There was an error cancelling your registration! The page will be refreshed.
There was an error joining the live webinar! The page will be refreshed.
You are now registered for on demand! The page will be refreshed.
There was an error registering you for on demand!
Could not open on demand link!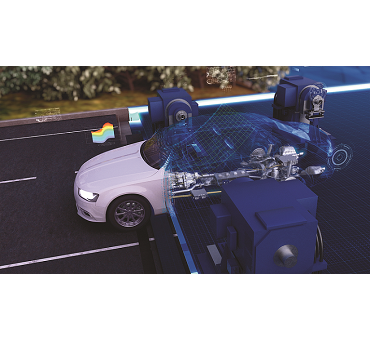 Register here
Earlier, Faster, Cheaper, Better – How to Accelerate the Vehicle Development Process and Utilize the In-Use Phase?
Presenter:
Automotive World & Rainer Schantl
true
December 10, 2020
4:00 PM CET
60 mins
This webinar has already taken place.
description
Today's state-of-the-art vehicle development process is characterized by strict processes, component-based organizations with clear roles and a hardware-oriented mindset. New entrees (OEMs), new technologies and methods are changing the process towards a more software- and function-oriented way of thinking and influence the whole industry.
This transformation leads to a strong combination of prototype hardware and simulation models (virtual prototypes) which is applied to frontload development tasks. Further increases in efficiency are achieved using automation and 24/7 testing, advanced DOE and real-world-testing in the lab throughout the whole development process up to SOP.
But the in-use phase and data generated during vehicle operation are also moving into the focus of the new processes. This in-use data helps to optimize product functionality during development and supports accompanying ecosystems such as smart charging, public transportation, pay-per-use mobility and even insurance companies' business models.
AVL has developed overall solutions called "CONNECTED Toolchains" and has successfully applied them in vehicle development programs and in-use vehicle operations in all markets. Measurable benefits, such as reducing total cost of ownership by 50% or shortening the time to market by 6 months, have been realized. With the experience gained from these activities over decades, AVL developed a program for the individual support of companies in this change process.
In this 60-minute webinar Rainer Schantl, Team Leader for Process Innovation & Implementation at the Integrated and Open Development Platform at AVL, will discuss our comprehensive approach to analyzing and assessing the current situation as well as our support during implementation and ramp-up of accelerated and new procedures: How does the program take into account my individual technical, strategic, economical boundary conditions? How are my business model and product portfolio considered? How can I convince my organization to follow the change? How can the technical and commercial benefits of a change be calculated and measured with regard to my specific boundary conditions?
Part of the Development Ecosystem Webinar Series
date and duration
December 10, 2020 4:00 PM CET
60 mins