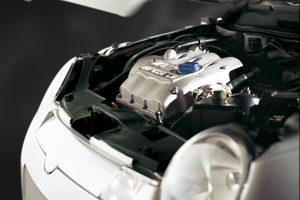 AVL Inside
Here you can find more information about AVL in various forms of media. You have the opportunity to take a "peek behind the curtains", get information from colleagues and feel the spirit of AVL.
---
Career Insights
Commisioning Engineer and Simulation Engineer ADAS at AVL
Career Report (most of them in German)
IT: Der heilige Gral der Automobilindustrie
AVL baut seine IT-Kompetenz mit dem ADAS/AD Project House weiter aus. Expertise aus dem klassischen Maschinenbau, der Mechanik und der Software-Entwicklung arbeitet in multifunktionalen Teams zusammen.
Effektives Krisen-Management bei AVL dank Implementierung eines CAST
Die Covid-19-Pandemie ist derzeit auch ein herausforderndes Thema für AVL.
Den Technologiewandel aktiv miterleben und mitgestalten
AVL arbeitet stetig an neuen digitalen Lösungen für die Mobilität der Zukunft. Deshalb liegt ein wichtiger Fokus des Konzerns auch darauf, die allerbesten Köpfe in den IT-Teams zusammenzubringen.
Brennstoffzellen: emissionsfreie Zukunft für Fahrzeuge
AVL arbeitet an unterschiedlichen Technologien und verschiedenen Antriebssystemen, um die Mobilität umweltfreundlicher zu machen. Der Bereich Fuel Cell Testing Technology entwickelt und baut entsprechende Prüfstände für Hersteller (OEMS) und Zulieferer rund um den Globus.
Niemand baut heute nur mehr ein Auto ...
AVL engagiert sich zusätzlich zur Powertrain immer mehr auch in andere Richtungen.
Karriere: Von der Psychologie zur IT in der Automobilindustrie
Die Digitalisierung ist längst in der Automobilindustrie angekommen. Für AVL ergeben sich deshalb vor allem bei der Arbeit an der Mobilität der Zukunft immer neue und spannende Aufgabenbereiche sowie interessante Forschungsfragen.
Cloudbasierte Services als Schlüssel für neue Lösungen in der Automobilindustrie
AVL bietet zusätzlich zu den verschiedensten Lösungen für die Mobilität der Zukunft auch erfolgreich Serviceleistungen und Produktentwicklung im IT-Bereich an.
Wir sind das Bindeglied zwischen Fahrzeug, Mensch und Mobilität der Zukunft!
Die Automobilindustrie fragt immer häufiger nach neuen IT-Lösungen und nach digitalen Werkzeugen. AVL hat deshalb Big Data und Data Analytics als Technologie- und Arbeitsmethodik in seine Engineering-Prozesse miteingebracht.
Vom weißen Blatt bis hin zur Serie: Powertrain Electrification Design
AVL gilt weltweit als kompetenter Partner für die Antriebs- und Automobilindustrie. Das Team um DI (FH) Gernot Fuckar, Lead Engineer Hybrid & E-Drive, befasst sich mit der Elektrifizierung des Antriebsstranges.
Wir denken über die Tätigkeit des Batteriedesigns hinaus
AVL entwickelt Antriebssysteme für die Automobilindustrie. Gefragt sind hochprofessionelle Lösungen, die den Marktanforderungen entsprechen und die auch die Erwartungen der Kunden erfüllen.
Dank Lehre glücklich zum Traumberuf
AVL wurde kürzlich als "Great Place To Start" ausgezeichnet.
Bei AVL forschen wir besonders praxisnah
AVL kooperiert im Bereich Forschung weltweit mit mehr als 50 Universitäten und zahlreichen Industriepartnern sowie mit vielen Vereinigungen auf EU-Ebene.
Agile Software-Entwicklung bei AVL lässt Raum für Kreativität
Damit Motoren wie geplant funktionieren können, braucht es die hochkomplexe Software CAMEO zur Optimierung der Parameter in Steuergeräten von mechatronischen Systemen.
Digitale Prototypen ersetzen Testfahrzeuge
Simulation ermöglicht die frühzeitge Auslegung und Entwicklung von Fahrzeugeigenschaften - von der ersten Idee bis hin zur Serienreife.
Die Kalibrierung erfordert Know-how und ein gutes Gespür
Expertinnen und Experten im Bereich Diesel Vehicle Driveability Calibration bei AVL tragen dazu bei, dass Fahrzeuge in jeder Umgebung optimal funktionieren.
Mit Big Data die Fahrzeuge der Zukunft bewegen
Die Automobilindustrie passt sich der Digitalisierung an. AVL bietet Kunden Serviceleistungen und Produktentwicklung im Bereich der Datenanalyse und -interpretation.
Ideenschmiede für die Fahrzeuge von morgen
AVL gilt weltweit als kompetenter Partner für die gesamte Automobilindustrie. Das internationale Team von Muammer Yolga in der Abteilung Passenger Car Transmission System & Software arbeitet an Konzepten für neue Fahrzeug-Generationen.
Wir denken die Zukunft der Fahrerassistenzsysteme weiter
AVL ist weltweit führend in der Erzeugung neuer Werkzeuge für die Entwicklung und Validierung von automatisierten Fahrzeugen und Fahrerassistenzsystemen.
Gute, fachliche Konflikte treiben uns an
Die E-Mobilität zählt aktuell zu den wichtigsten Herausforderungen im Bereich der Antriebtechnik. Die hochprofessionellen Entwicklungen des Global Battery Competence Team von AVL sind weltweit gefragt.
Autos sind heute Computer auf vier Rädern...
Autonomes Fahren oder auch die Vernetzung von Autos sind keine Vision von Morgen. Die Technologie, die hinter den modernen Automotive-Lösungen steckt, wird bei AVL mit System Safety und Cyber Security entwickelt und überwacht.
Vom Lehrling zum Entwicklungsingenieur
Eine Lehre bei AVL ist die ideale Chance auf eine moderne Berufsbildung im internationalen und zukunftsorientierten Umfeld der Automobilindustrie.
Brennstoffzellen: emissionsfreie Zukunft für Fahrzeuge
Lange wurde an der Serienreife für die Brennstoffzellen-Technologie gearbeitet. Seit kurzem sind erste Fahrzeuge kommerziell erhältlich und auch AVL wächst in diesem Bereich sehr stark.
Martin Zaversky: "Die Vision treibt uns ans!"
Das Global Battery Competence Team in Graz befasst sich mit neuen Entwicklungen im Bereich Traktionsbatterie bei AVL.
Unsere Kunden wollen mehr als Speziallösungen!
Thomas Weck leitet den Fachbereich "Virtual Testing" im Geschäftsfeld "Calibration and Virtual Testing Solutions" bei AVL. Mithilfe von Softwarelösungen verschmelzen dabei die virtuelle und die reale Welt der Fahrzeugentwicklung.
Kleine Veränderungen können zum großen Erfolg führen
AVL gilt weltweit als kompetenter Partner für die Antriebs- und Automobilindustrie. Das internationale Team rund um DI (FH) Mario Brunner arbeitet im Fachbereich Passenger Car Transmission im Bereich Powertrain Engineering und entwickelt Getriebe.
Vom Praktikum über die Masterarbeit bis zum Traumjob
DI Sören Hage, Entwicklungsingenieur im Fachbereich Engine Controls, hat seinen Traumjob bei AVL in Graz gefunden. Sein Karriereweg beweist, dass es sich lohnt, ein Unternehmen zuerst genau kennenzulernen. Nur so hat man die Chance herauszufinden, ob man über die fachlichen Aspekte hinaus zueinander passt.
Ein Erfolgsrezept: Technik und Kreativität in einem Team vereinen
Katarzyna Kudlaty und ihr Team entwickeln Verbrauchsmesstechnik für die Fahrzeugindustrie. AVL ist weltweiter Marktführer für diese Hochpräzisionsmessgeräte für Prüfstände.
Wir suchen Leute, die "heiß" darauf sind, neue Aufgaben umzusetzen
Engine Controls bei AVL Graz entwickelt unter anderem Motorsteuergeräte sowie Sensorkonzepte und innovative Lösungen für Nutzfahrzeuge. Aktuell sucht das Team Verstärkung aus de Studienrichtungen Telematik, Maschinenbau und Regelungstechnik.
Ein Karrieresprungbrett für Tüftler und Perfektionisten
Im Fachbereich Konstruktion bei AVL werden Motoren für PKWs und den Rennsport sowie Nutzfahrzeug- und Großmotoren für Original Equipment Manufacturer (OEM) auf der ganzen Welt entwickelt.
Etabliert und innovativ: IT als interner Businesspartner
Egal in welchem Business man tätig ist - das Erfolgsgeheimnis liegt in der perfekten Kommunikation. Dank der innovativen Ideen und Lösungen des IT-Bereichs bei AVL entstehen deshalb immer mehr Möglichkeiten, Wissen, Daten und Erfahrungen über Netzwerke rund um den Globus miteinander auszutauschen.
Logik, technisches Verständnis und menschliche Kompetenz
Das Tochterunternehmen AVL Commercial Driveline & Tractor Engineering GmbH entwickelt in Steyr (OÖ) spitzen- technologische Lösungen rund um die Nutzfahrzeugtechnik.
Gesucht: Persönlichkeiten für die Serienentwicklung
Bei AVL arbeiten Powertrain Engineering, Advanced Simulation Technologies und Instrumentation & Test Systems eng zusammen. Das garantiert den Kunden eine effiziente und kostenorientierte Serienentwicklung.
Enthusiasmus und Passion für Fahrzeugbatterien
Die E-Mobilität zählt zu jenen Bereichen der Antriebstechnik die sich besonders rasch entwickeln. Es sind hochprofessionelle Lösungen gefragt, die den Marktanforderungen entsprechen und die Erwartungen der Kunden erfüllen.
Aus Visionen entstehen Lösungen
AVL Ist das weltweit größte unabhängige Unternehmen für die Entwicklung, Simulation und Prüftechnik von Antriebssystemen. Das Tochterunternehmen AVL Commercial Driveline & Tractor Engineering GmbH entwickelt in Steyr (OÖ) spitzentechnologische Lösungen rund um die Nutzfahrzeugtechnik.
Von Graz aus in die ganze Welt
Alle Bereiche unseres Lebens basieren auf Kommunikation, auf dem Austausch mit anderen. Dank vieler kluger Köpfe entstehen immer mehr Möglichkeiten, Wissen, Daten und Erfahrungen über Netzwerke rund um den Globus miteinander auszutauschen.
Technikbegeistert, teamorientiert und lernwillig
Für Werner Faustmann, Leiter Global Operations, sollten neue AVL-MitarbeiterInnen vor allem zwei Dinge mitbringen: Begeisterung für Technik und die Bereitschaft, ständig zu lernen und sich weiterzubilden.
Vom Denkbaren zum Mitmachen
Michael Conrad ist Director Portfolio Management bei AVL. Sein Bereich hat eine klassische Querschnittsfunktion, produktübergreifendes Arbeiten ist gefragt.
Karriere bei AVL: Antrieb mit System
AVL ist als Partner der Fahrzeugindustrie Weltmarktführer in vielen Bereichen. Wolfgang Schöffmann leitet einen der Schlüsselbereiche des Unternehmens, die PKW-Antriebs- konstruktion. Seit 1987 im AVL-Team, weiß er genau, welche spannenden Herausforderungen eine Karriere bei AVL bietet.
Gesucht: EinkäuferIn mit technischem Verständnis
Für eine Karriere im Einkauf bei AVL werden entweder betriebswirtschaftlich denkende TechnikerInnen oder technisch denkende BetriebswirtInnen gesucht. Dr. Christian Haring, Director for Global Supply Chain Management bei AVL, über die An- und Herausforderungen dieses Jobs.
Elektrifizierung ist das Thema
Matthias Dank ist Global Business Segment Manager für Motorsport bei AVL.
Er trägt die Verantwortung für den Bereich Rennsport im Bereich Prüf- und Messtechnik und kennt die Branche und deren Herausforderungen.
Exzellenz auf höchstem Qualitätsniveau
AVL ist das weltweit größte unabhängige Unternehmen für die Entwicklung, Simulation und Prüftechnik von Antriebssystemen für Autos, Nutzfahrzeuge und Großmotoren. Walter Hierzer – seit
26 Jahren bei AVL tätig – leitet seit zehn Jahren das Messgerätewerk in Graz. Dessen Hauptaufgabe: die Herstellung exzellenter Produkte auf einem konstant hohen Qualitätsniveau.
---