{attributes={}, name=downloadList, data=, type=selection_break, options=[], optionsMap={}, mainTitle={attributes={language-id=en_US}, name=mainTitle, data=Discover more, type=text, options=[], optionsMap={}}, sectionList={attributes={}, name=sectionList, data=, type=selection_break, options=[], optionsMap={}, sectionIcon={attributes={language-id=en_US}, name=sectionIcon, data=newsletter, type=list, options=[], optionsMap={newsletter=Newsletter, download=Download, software=Software, white-paper=White Paper, webinar=Webinar}}, sectionName={attributes={language-id=en_US}, name=sectionName, data=Contact us, type=text, options=[], optionsMap={}}, downloadFiles={attributes={}, name=downloadFiles, data=, type=selection_break, options=[], optionsMap={}, LinkTitle={attributes={language-id=en_US}, name=LinkTitle, data=Get in touch with our experts, type=text, options=[], optionsMap={}}, CTALink={attributes={language-id=en_US}, name=CTALink, data=https://www.avl.com/registration-cta?articleId=17890200&groupId=10138, type=text, options=[], optionsMap={}}, DownloadFile={attributes={language-id=en_US}, name=DownloadFile, data=, type=document_library, options=[], optionsMap={}}}}}
false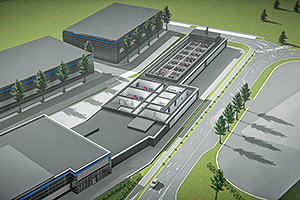 Global presence, decades of experience
AVL Tech Center Solutions
Future-proof development of testing facilities
With over 70 years of experience under our belt, AVL is your global partner for developing and testing powertrain solutions. This includes everything from conventional to hybrid and pure electric vehicles.

Beyond test systems we now offer complete Tech Centers – from early stage planning up to full operation, we make it happen. Our goal: relevant interacting processes.

Bringing Your Vision to Life

Our Tech Center Solutions follow a holistic approach, starting with the evaluation of your methods and processes to achieve the highest development efficiency possible. These customized solutions are tailored to your needs, targets, and vision, and they fully consider your organizational constraints.
A Strong Partner for Turnkey Projects

Thanks to our unique portfolio, we offer integrated solutions that can handle even the most complex tasks and test setups across all drive systems. Furthermore, building and infrastructure are perfectly prepared for the challenges of highly effective R&D testing. We are the reliable partner for your investment project, from the early planning stages all the way to productive operation. This means that you can focus on your core competences while we at AVL take care of the engineering and execution of your project.

Additional benefits:
Our 54 offices around the globe ensure you can benefit from our 70 years of experience, wherever you are in the world
We are committed to a defined budget, time schedule and to clear resource allocation
We translate your needs into efficient and future-proof solutions for green and brown-field sites
We turn green, energy-efficient building concepts into reality
Based upon our engineering know-how we provide efficient processes and excellent workflows
We consider the needs of your staff to create a pleasant work environment
---
---