Emission
This site makes use of cookies to enhance browsing experience and improve our website. For further information see our Privacy Policy. By continuing your use of our website you agree to our use of cookies.

The Road to Zero Impact Emission
AVL Emission
In the coming years and decades, vehicle manufacturers and suppliers will have to face various global challenges. Reducing global warming, avoiding further greenhouse gas emission and improving local air quality will have a direct impact on relevant legislation. To meet these challenges for better air quality, the industry must continue to improve the performance of traditional powertrains, as well as accelerate powertrain electrification. At AVL we are committed to helping OEMs develop zero-impact emission mobility solutions. Testing and validation are key to achieving this and to ensuring the highest quality results. However, handling the wide range of testing tasks, methods and products required by this process can be challenging in itself. Tailoring a solution to perfectly fit the specific needs of each customer's complex testing tasks requires a holistic approach that takes into account as many variables as possible. That's where we can help. Our complete and comprehensive product portfolio delivers solutions for every different testing requirement in the development process of a modern engine, vehicle or powertrain. All the devices and systems required for a particular application are seamlessly integrated, providing a highly automated state-of-the-art testing system.
https://www.avl.com:443/emission?p_p_id=avldigitalrecommenderv2portlet_WAR_avldigitallandingpages&p_p_lifecycle=2&p_p_state=normal&p_p_mode=view&p_p_cacheability=cacheLevelPage
14780100
Challenges
CO₂ Reduction
Emission are composed of a variety of gases and particulates that must all be considered in the quest for clean mobility. The greenhouse gas CO₂ is known to have a significant influence on climate change and therefore OEMs face tough legal requirements for its reduction. At AVL we have a range of powerful products, tools and methodologies to help OEMs meet CO₂ targets around the world. Backed up by a global network of experts and infrastructure, we are helping to ensure a cleaner future for our planet and its inhabitants.
READ MORE
Engineering Solutions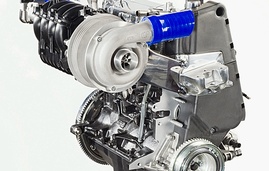 Combustion Development for Gasoline Passenger Cars
The combustion engine is still at the heart of efforts to meet the steadily increasing demands for low fuel consumption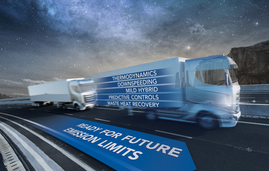 Meeting CO₂ Targets for Commercial Vehicles
Meet current and future emission targets with AVL's state-of-the-art commercial vehicle solutions.
Testing Solutions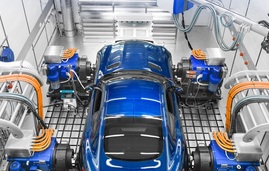 AVL Vehicle Powertrain TS™
AVL Vehicle Powertrain TS™ is a powerful, flexible vehicle testing solution for the development and validation of ICE and electrified
AVL PLUtron™
With AVL PLUtron™ AVL provides unique fuel consumption measurement technology for the entire engine development process – from component testing,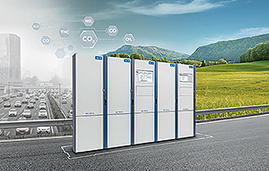 AVL SlimLine™ Dilution Systems
Development efforts are multiplying dramatically due to increasingly complex powertrain technologies and stricter legislation with new and longer test cycles.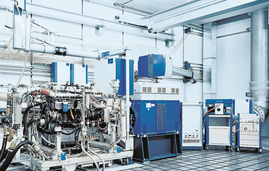 AVL Engine TS™ Emission Certification HD
AVL offers a complete range of solutions for the verification of on and off-road heavy-duty engines on their compliance to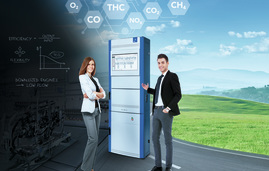 AVL AMA SL™
The AVL AMA SL™ is a high-end exhaust measurement system, revolutionizing emission testing for engine exhaust gas measurement.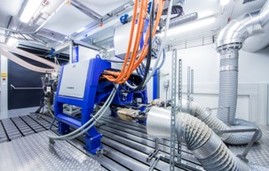 AVL Engine TS™ Performance and Emission
Steady state and transient testing towards engine performance, fuel economy and emission reduction (engine out and/or tailpipe).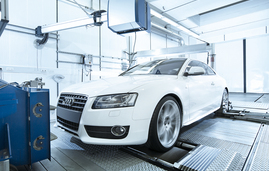 AVL Vehicle Chassis Dyno TS™ Emission Certification
New vehicles must be tested and certified in relation to many different aspects before the operating license is issued. These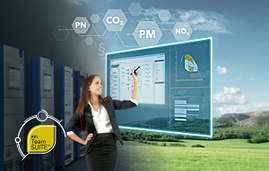 AVL iGEM 2™ – Efficient Emission Test Automation
AVL iGEM 2™ for engine testing is an emission application solution based on the powerful platform of AVL PUMA Open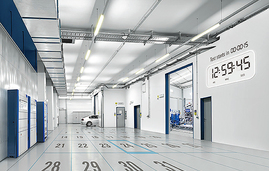 AVL iGEM VITA™
AVL's scheduling module, iGEM VITA, supports safe, highly automated test workflows. It makes it possible to control and monitor scheduled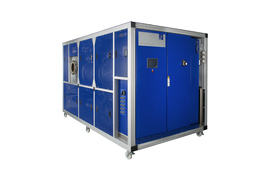 AVL Altitude Simulator™
Ensuring a dynamic engine emission development and calibration at high altitude is a big challenge. A limited number of altitude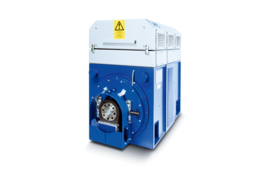 AVL DynoFORCE™ ASM for Engine Testing
The AVL DynoFORCE™ load system consists of an asynchronous AC-induction dynamometer combined with a 4Q-frequency converter cabinet. Together with accessories,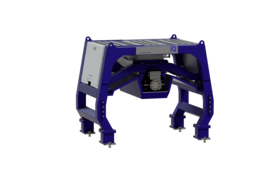 AVL DynoULTRA™ for Engine Testing
The series comprises of extremely compact synchronous motors and power cabinets prepared for highest dynamic torque and speed control.
AVL FuelExact™ Mass Flow & PLU
The FuelExact is a high precision fuel consumption measurement system. It ensures higher testbed efficiency by determining fuel consumption with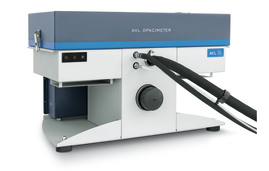 AVL Opacimeter
The AVL Opacimeter is a highly dynamic partial-flow measuring instrument for continuous measurement of exhaust gas opacity. It is used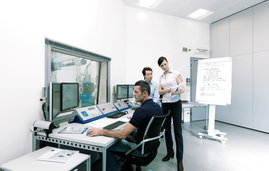 AVL Skills Center
Get powered up to safely and effectively operate AVL equipment and competently perform a wide range of testing tasks. We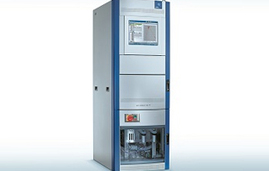 AVL SESAM i60 FT SII
The AVL SESAM i60 FT is a FTIR multi-component measurement system that measures numerous pre-calibrated gas components in a time-synchronous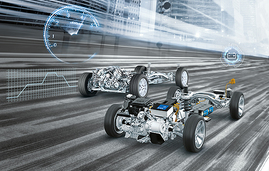 AVL EMCON 6™
AVL EMCON 6™ is the market-leading testbed monitoring control system for a variety of conventional and electrified propulsion systems.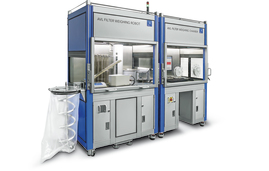 AVL Filter Weighing Management
The AVL Filter Weighing Chamber The AVL FWC™is a cost and space-saving alternative to a separately conditioned clean room. It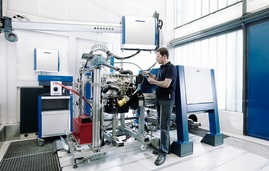 Hardware Maintenance
Ensuring the longevity of your device and preventing unexpected breakdowns, the AVL Hardware Maintenance program is conducted on site by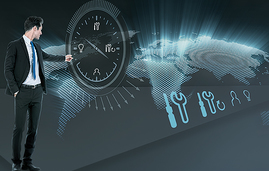 AVL Customer Services for Testing Solutions
At AVL we understand the importance of the availability and usability of equipment and devices throughout the product lifecycle. The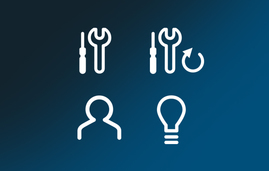 AVL Service Modules
At AVL your goal is our focus and we strive to understand your everyday challenges, needs, processes and tasks at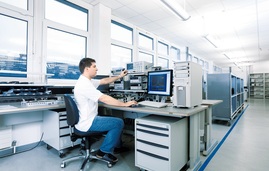 Equipment Calibration
To keep your AVL equipment running properly and to ensure that is producing accurate, consistent and plausible results, it must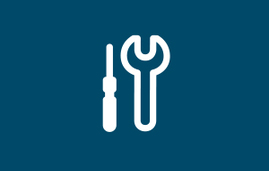 SERVICE MODULE FIX
Our Hotline Support covers any technical issue or question on usage of AVL Instrumentation and Test System products. Additionally: In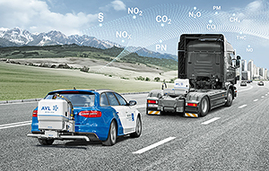 AVL M.O.V.E iS+
With global emission legislation and RDE requirements becoming stricter all the time, there is a growing need for a versatile,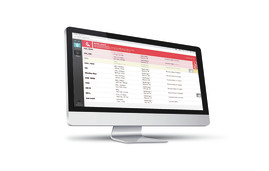 AVL CALGAS™
The traceability of emission measurement results is more important than ever. This is due to factors such as increasingly stringent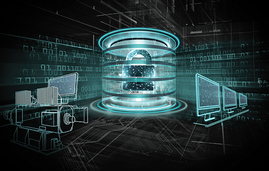 AVL PUMA 2™ Share
AVL PUMA 2™ Share is the industry standard for central management of parameters and result data. It is the hub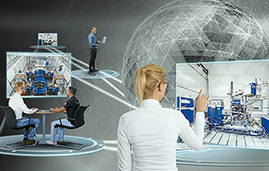 AVL PUMA 2™
AVL PUMA 2™ is the global industry standard for testbed automation. It is suitable for electrified testbed types as well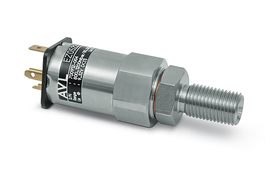 Pressure Sensors for Test Systems
AVL offers digital and analog pressure sensors for the measurement of pressure in liquid and gaseous media. Special hydrogen-resistant pressure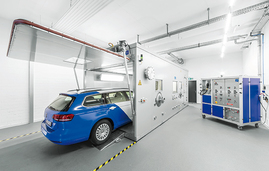 AVL VEHICLE SHED TS™
Emissions from vehicles do not only come from the exhaust produced by the engine but also evaporate from the rest
Simulation Solutions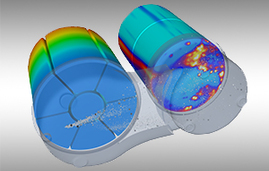 Exhaust Gas Aftertreatment Simulation
Exhaust gas aftertreatment systems are required in almost all road and non-road vehicles today to make sure they meet ever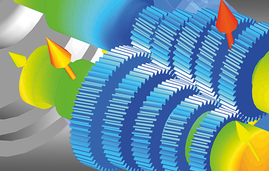 Simulation for Gears & Shafts
Gears and shafts make up the basic components of almost any powertrain. Their use is diverse and ranges from single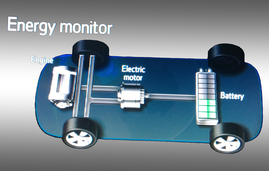 Simulation for Vehicle Energy Efficiency
AVL provides a comprehensive simulation environment that supports you in the Vehicle Energy Management Systems (VEMS) analysis of increasingly complex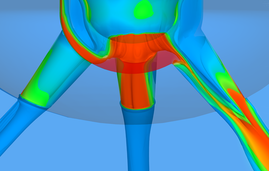 Injection Nozzle Development
AVL FIRE™ M offers indispensable capabilities when it comes to the development and optimization of injection nozzles. While a one-dimensional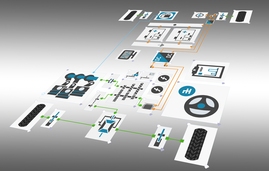 Vehicle System Simulation
AVL CRUISE™ M is the automotive-industry-tailored system simulation software. It has been designed to deal with the complexity of today's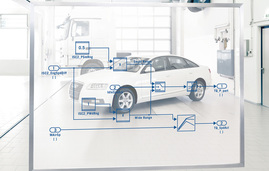 Model Based Development
Due to the increasing complexity of today's and future powertrains, Model Based Development, combining the virtual and real worlds, is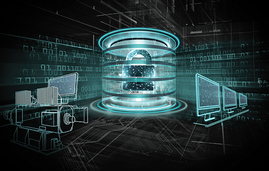 AVL PUMA 2™ Share
AVL PUMA 2™ Share is the industry standard for central management of parameters and result data. It is the hub
Development Efficiency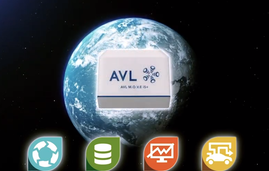 AVL's Global RDE In-Vehicle Testing Solution
As global emissions legislation gets more stringent, OEMs must find ways to manage a variety of challenges, from changing legislation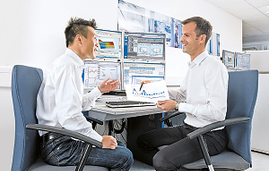 Big Data for the Automotive Industry
During the development, verification and validation phases of vehicle manufacture, huge amounts of data are generated. Measurement data from road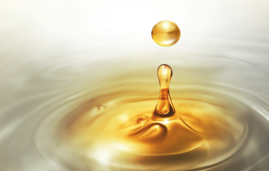 Quantify Emission and Fuel Consumption Reduction
Measuring the efficiency and consumption of fuels, additives and lubricants in the lab is currently only done under steady-state conditions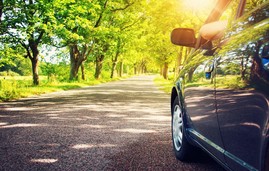 Evaluate RDE, Fuel Economy and OBD in the Lab
As the demands on the powertrain have become greater, so too has the need to precisely replicate real-world driving conditions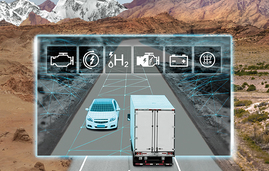 AVL Virtual Testbed™
The AVL Virtual Testbed™ provides a turnkey solution for virtual calibration with a consistent user experience. It makes model based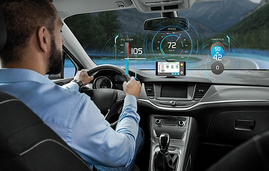 AVL Smart Mobile Solutions™
AVL Smart Mobile Solutions™ are designed for testing and calibration activities in existing vehicles setups, bridging the gap between the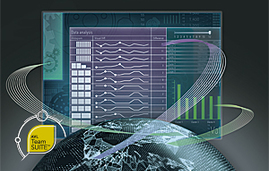 AVL CRETA 5™
AVL CRETA 5™ is a calibration data lifecycle management system designed for the calibration of all vehicle control units. One
AVL PEMS Data Management Solution
As the number of vehicle variants that need testing and validation increases, the effective and efficient use, analysis and management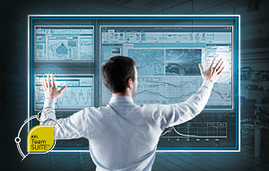 Data Intelligence Software AVL CONCERTO™
Developing modern powertrains with regard to better fuel efficiency, e-mobility and enhanced driver support systems also raises the challenge of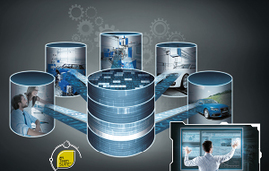 Fully Automated Data Evaluation with AVL Tools and Know-How
With ever more stringent emissions legislation and the increasing complexity of electrified powertrain technologies, the amount of data generated during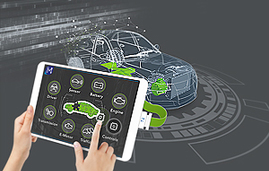 Model.CONNECT™
The neutral model integration and co-simulation platform connecting virtual and real components.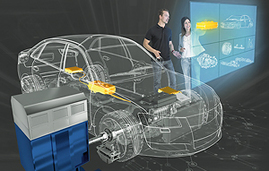 Testbed.CONNECT™
Testbed.CONNECT™ is an open execution platform that connects simulation models to the test field.
Integrated and Open Development Platform (IODP)
IODP stands for an Integrated and Open Development Platform, that gives you immediate access to the entire knowledge and skill-set