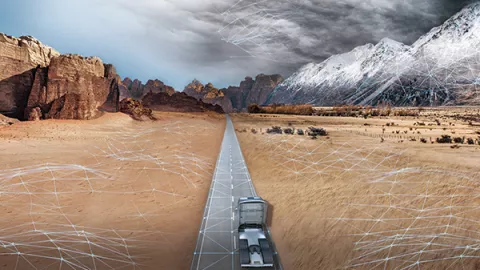 Traditional development methods are fast becoming outdated because of increasing system complexity. At AVL we have come up with an answer to this challenge and called it MOBEO. This approach is an end-to-end virtual solution with a proven methodology. It includes a comprehensive toolset which has revolutionized the development workflow.  This new process has transformed the physical, hardware-centric development process to allow for simulation technologies and methodologies. These can be applied to various use cases and tailored to your needs. The new MOBEO virtualization approach is the key to speeding up complex vehicle development. It can help you shape the future of mobility, from configuration to SOP.
MOBEO improves development efficiency by enabling system validation tests at an earlier stage in the development process, before a prototype is required. The major benefit of this approach is that it reduces your need for vehicle prototypes by 20%, and provides you with highly repeatable conditions in the physical testing environment. This means a wider spectrum of testing conditions are available for the vehicle, driver, and ambient environments. The result is higher test quality, better testbed utilization, and highly automated testing conditions.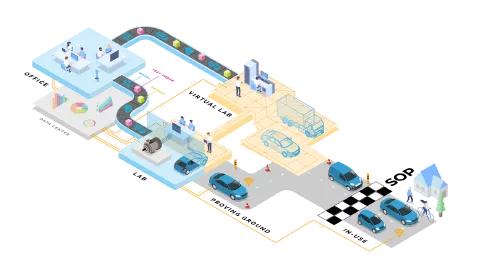 Driving range, performance, safety, aging – these are the well-known challenges in the development of battery electric vehicles (BEV). We offer dedicated use cases that have already been proven with customers and  implemented as a complete solution package. Whether you work in the office, in the lab or in a virtual environment, we help you virtualize your BEV development and save valuable development time.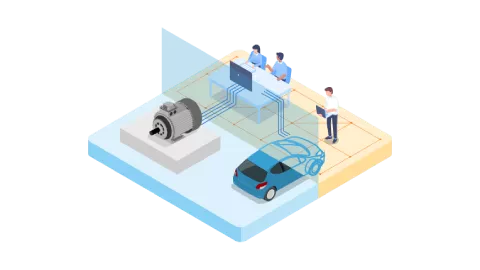 Whether development costs, durability, performance or system efficiency – all these challenges have to be considered in fuel cell development. MOBEO offers a virtual approach to fuel cell development across all relevant testing environments, such as office, lab or virtual lab. Our decades of experience in developing unique and proven methodologies, supported by virtual testing, are now implemented and ready for our customers' fuel cell development and verification programs.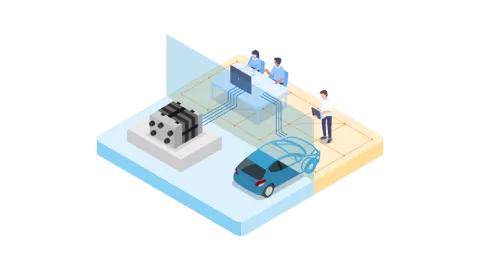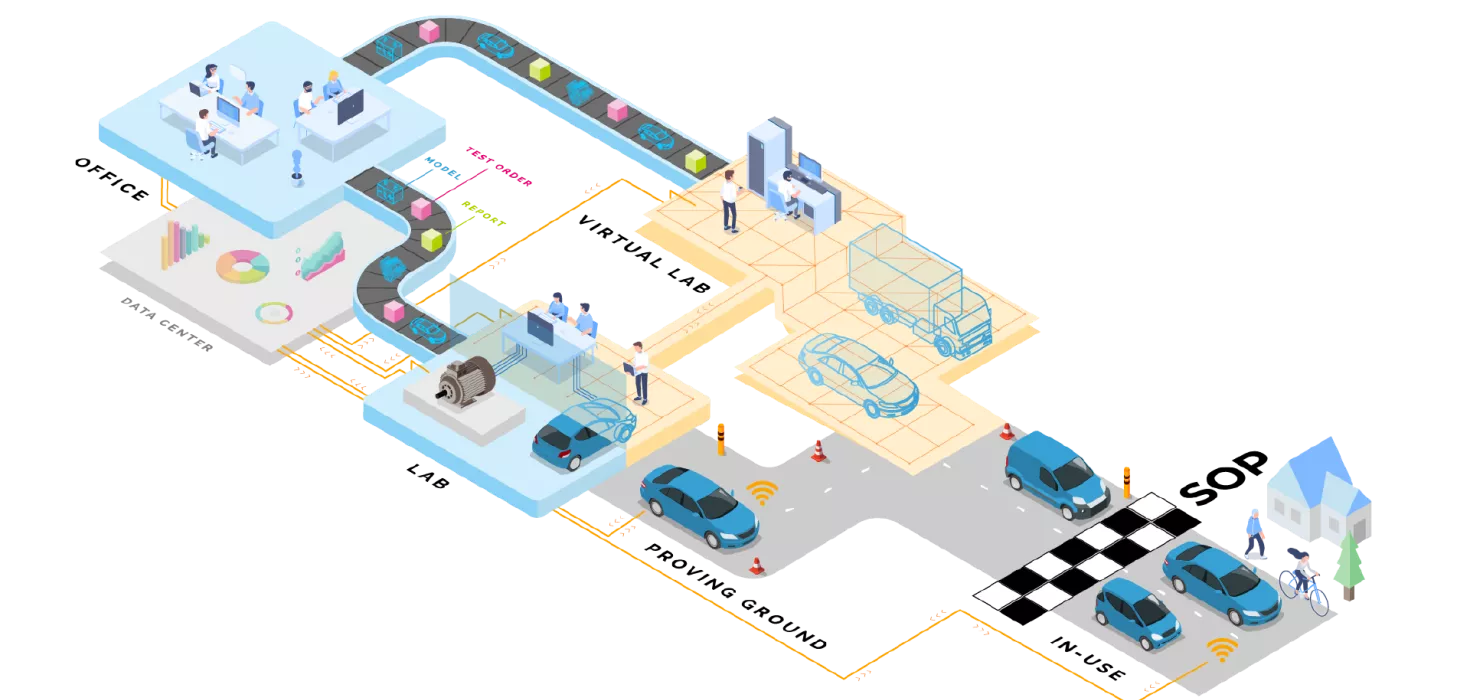 Our virtualization approach is the key to speeding up complex vehicle development. It offers a centralized methodology with a fully integrated and automated workflow. It helps you transform your physical, hardware-centric equipment with state-of-the-art simulation technologies and methodologies. Bring more development tasks into a purely virtualized environment, reducing the use of expensive real hardware tests and of course bringing AVL expertise in all possible powertrain configurations (e.g. BEV, Fuel Cell, HEV, e-Fuels).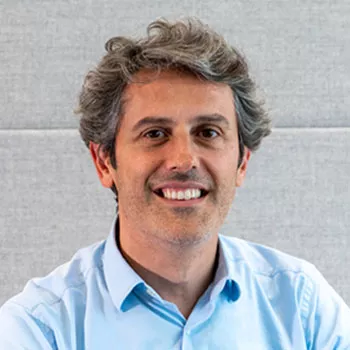 Virtualization has never been so important than now for accelerating the complex vehicle development. At AVL we employ it to help our customers shape the future of mobility.
- Gianluca Vitale, Global Business Segment Manager, Smart Calibration and Virtual Testing, AVL
Highlights
Moving steadily into the future: Find out what's brand new in the field of virtualization.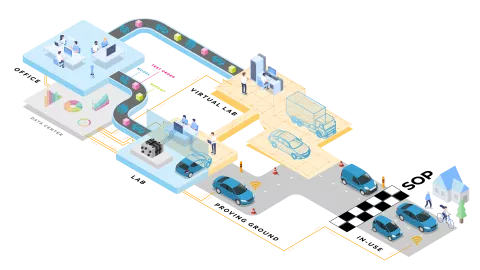 Transforming the Fuel Cell Development Process With Virtualization
On-demand
Simulation plays a critical role in the fuel cell development process, from concept, design and throughout the testing and validation phases and beyond.By embracing virtualization, engineers can frontload development tasks and reduce the number of fu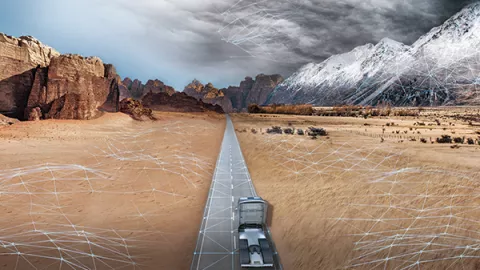 Accelerating Hybrid Powertrain Development With MOBEO – AVL's Virtualization Approach
On-demand
With rapidly increasing system complexity, traditional development methods are becoming expensive and slow.In this free, 60-minute webinar, experts from AVL discuss a virtualization solution, which offers a lower cost and more efficient alternative t