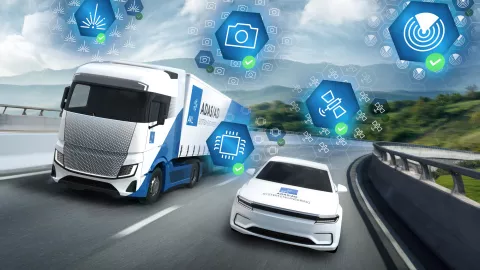 Connected, assisted, and automated driving systems go hand-in-hand with a new level of complexity in vehicle development – for passenger cars, trucks, and buses. Significant pressure from competitors or regulatory requirements demands efficient development processes and the application of comprehensive automotive standards. Increased security with assistance features is key to economic success. These features must also provide a good feeling to the driver and must not be perceived as a restriction.  
In the early phase of development, we defined systems engineering (SE), and model-based systems engineering (MBSE) in particular, as the basic methodologies. From the start, we structure features at vehicle, system, and component level. We specify hardware and software to be transparent, traceable, safe, and efficient in development.  
Our many years of experience allow us to understand requirements and to apply a dedicated approach to the needs of OEMs, new vehicle manufacturers, and suppliers. We support the introduction of new features and the adaptation of existing ones in an optimal way.  
 
Regardless of whether you intend to implement basic features or are aiming to become a technology leader – we always support you with best, tailored solutions for your decisions.
We have been concentrating on ADAS and AD systems for more than fifteen years. So, we understand the complexity and the requirements of the various systems, as well as the different needs of customers and the specific demands of the markets.  
 
We have already successfully supported the automotive industry with application expertise and innovative methods in more than 200 ADAS/AD projects.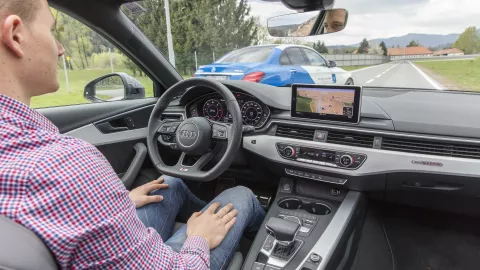 Understanding systems 
A very large number of system functions interact in a modern vehicle. We build on our comprehensive system expertise and the corresponding ADAS/AD, electrical/electronic and software architectures. This allows us to deliver highly scalable, reproducible solutions that can be integrated seamlessly into existing toolchains.  
 
We can define assisting and automated vehicle functions regarding use cases, scenarios, and test cases. Our system expertise enables a more detailed breakdown of the requirements, from the vehicle to the level of the software components. From the start, it takes into account all safety and security standards, such as ISO 26262, or ISO PAS 21448 and ISO 21434 in the ADAS area and covers all aspects of product development.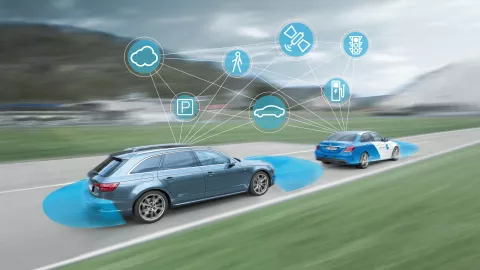 Knowledgeable Experts 
We combine our comprehensive knowledge of global markets, standards, and legal requirements, such as the General Safety Regulation (GSR), with flexible development methods. Open system architectures mean that our customers are free to combine components from various providers and realize their own, attractive development solution. Our objective key performance indicators (KPIs) for measuring the performance of the ADAS/AD systems also enable optimization of the market-specific competitive situation. This strengthens the brand loyalty of the end customer.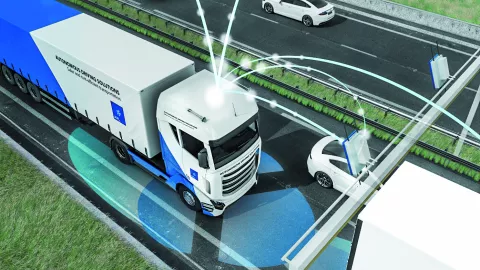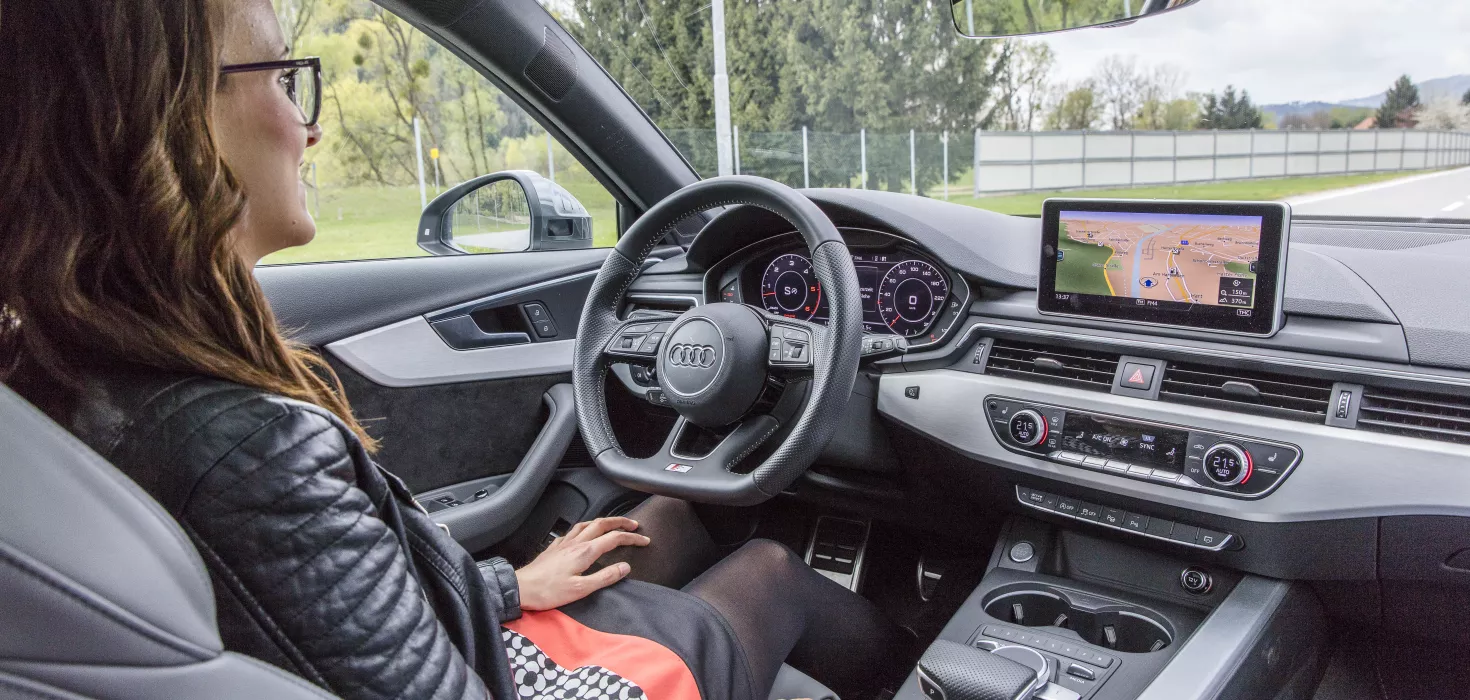 At AVL, we are used to work within the specific processes of our customers. In addition, we have our own agile development methodologies, following the established processes of the automotive industry and guaranteeing full traceability throughout the development cycle. This allows us to act flexibly when choosing the best system architecture for our customers, and to accomplish reliable quality assurance.  
 
Our modular approach can be adjusted to any corporate strategy and extended to a range of vehicle and system variants and derivates. It enables efficient market introduction. 
Thanks to the ideal combination of our independent position from the supplier industry and a profound understanding of assistance systems and automated driving functions, we are able to provide customized support for your systems engineering.  
 
Regardless of whether this is for a new marketing introduction of ADAS/AD or an adjustment for local requirements – we define the best specifications for you with regard to your particular targets. We can conduct the entire project, or just specific parts, as requested by the customer.  
To correctly derive requirements, we offer highly skilled consulting in the areas of current legislation and standardization. We are also involved in a multitude of ADAS and AD standardization groups which enables us to meet future standards.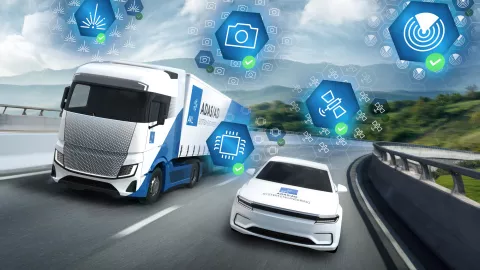 News
Moving steadily into the future: Find out what's brand new in the field of systems engineering for ADAS and AD.