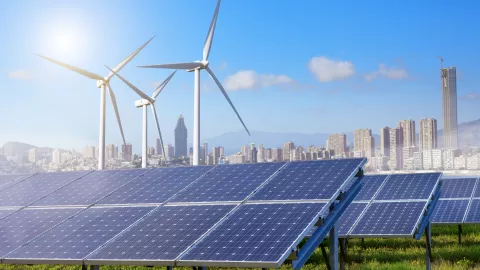 Experts all agree: The energy system of the future is carbon neutral. However, there is less of a consensus when it comes to how to provide energy affordably, easily, and reliably. At AVL we deliver answers and solutions. 
On the one hand, we are developing pioneering technologies to produce H2 to meet the growing demand for hydrogen that is produced sustainably. Our high-temperature electrolysis makes us the global premium partner for electrolyzers. 
On the other hand, we help our customers develop sustainable systems for energy production. Our high-temperature fuel cell is a scalable, highly efficient solution, which can be used globally. 
We also give valuable impetus with our energy consulting services. Already now we can calculate the carbon footprint of vehicle fleets and quantify energy requirements precisely, for example. Or even forecast the heating needs of buildings and factories.
In addition to minimizing pollutants and reducing carbon emissions, the aspect of energy security, meaning the availability of energy sources, is becoming increasingly significant. We address the challenges involved with a wide range of technology and a large regional network. 
As a global company, we have an overview of all markets. We know where the emphasis is placed on energy provision in each region, which enables us to offer you customized energy systems.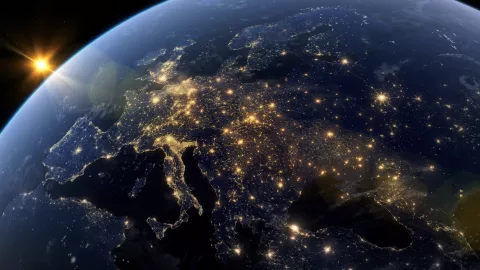 As the size of the unit to be supplied with energy increases, so does the complexity of the systems. Illustrating this correctly requires a wealth of different data. The complexity is also increased by constraints such as electricity tariffs and commodity prices changing constantly. Overcoming these challenges requires high-performance simulation tools, and above all, objective evaluation of the database. 
We grant you access to physical and technical data, which we measure and validate reliably. We can map the V-process down to the depth of the subsystems and components, before we finally validate the overall process – thereby securing the database.
Our involvement on a variety of committees enables us to estimate accurately how the costs of electricity production will develop. When it comes to energy supply, we use our technical background to approach economic issues. 
For example, we have demonstrated how to determine and evaluate a wide range of energy consumption and efficiency potential with the instrumentation and analysis of the bus fleet in Graz. We are able to transfer the full extent of the data base we gained through this to other areas. 
As an engineering service provider for the entire product range in the automotive and engineering industry, our offering includes both solid problem-solving expertise and all the essential tools.
We guide your energy supply transformation. Our problem-solving expertise for the entire energy supply is the result of both collected data and simulation capabilities. 
When developing energy systems, virtual frontloading allows us to map a large number of scenarios very easily. This is how we speed up your development process and keep related costs low.
We offer systems engineering consulting, services, and tools for all aspects of energy supply.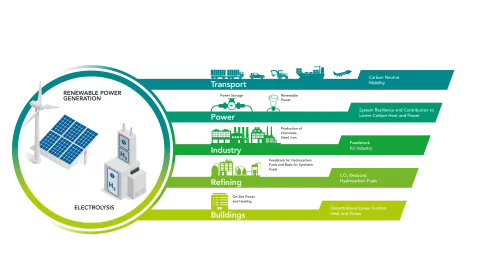 Electrolysis Systems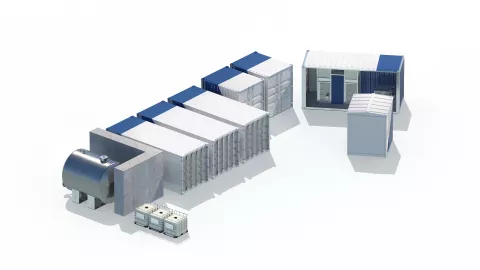 The demand for hydrogen-produced sustainably is rising. We provide you with ready-to-use concepts with pioneering technologies, which enables you to produce large quantities of hydrogen anywhere in the world.
We guide and support you through all process phases required to implement hydrolysis systems. No matter whether you are an established energy production company, or a technology start-up.
Fuel Cell Power Generation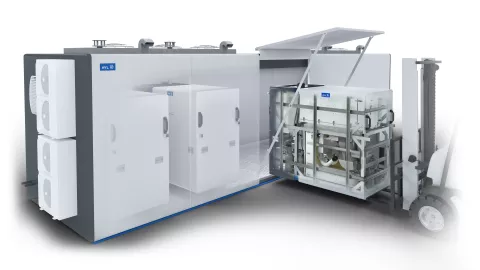 The fuel cell is an important component in the energy mix of the future – particularly the high-temperature fuel cell ideally suited to small, stationary power plants. A modular, scalable, highly efficient solution that can be used worldwide.
As a full-service provider, we design, test, and deliver such systems tailored to your needs. Our services include consulting and project outline, as well as product recommendation and commissioning of the facilities – with minimal development time and full flexibility in terms of adaptability to future fuels.
Energy Ecosystem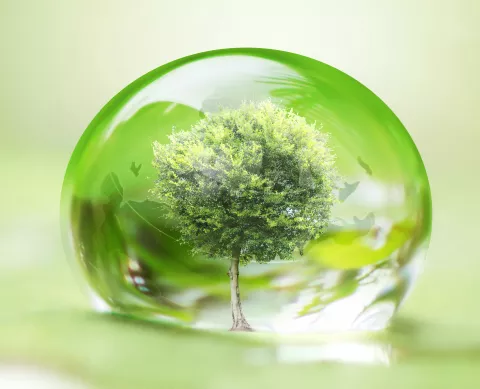 We use our experience of energy and mobility to design viable solutions for a sustainable, future-proof energy system. We combine the latest engineering tools and virtual development methods with our interdisciplinary approach.
We show you potential ways to transition to become carbon neutral, and, based on our analysis, we outline specific measures you can take to optimize your carbon footprint. We also evaluate investments and measures for you.
We are using our expertise in development, methodology, and tools to advance the progress of batteries and fuel cells. We also analyze the latest technologies intensely during benchmark activities.
We are in constant dialog with political decision makers, research institutes, and our customers' development departments. Which is why we have very good insight into the market perspective on energy supply and are able to predict future developments accurately. We share the benefits of this knowledge with you – for your future-proof energy systems.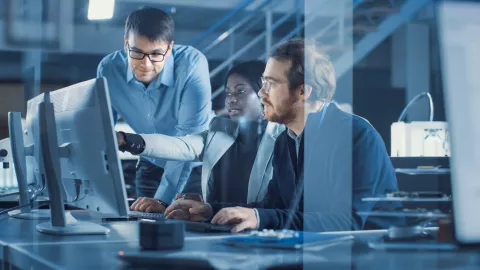 The energy supply revolution is affecting many industries and political entities globally. The issues are the same everywhere, it is only the solutions that vary from region to region. We are heavily involved on all continents – be that on behalf of automotive manufacturers in Asia, or municipalities in Europe and Africa. We are there for you – wherever you are located.