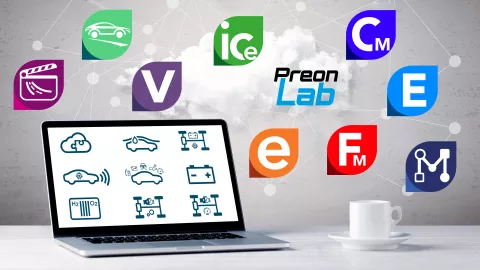 New technologies such as cloud computing, big data, artificial intelligence and the Internet of Things form the basis for our "Simulation as a Service" offering. It includes various web applications and cloud-based services and can be seamlessly integrated into existing platforms and workflows at the customer side. As an engineer, you can use it to perform on-demand and scalable simulations in proven AVL quality directly from your preferred web browser.
Simulation as a Service allows you to integrate specific IT issues, such as cluster access and availability, into familiar workflows with the help of our tools. With SaaS, you no longer need to worry about resources or licenses. You simply work in your favourite web browser and exchange information with other peers at any time. Without having to change your familiar workflows, you can thus fully focus on the important engineering tasks.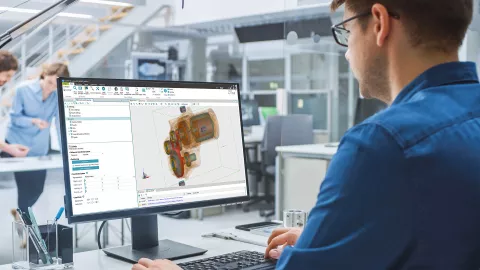 Effective Collaboration
In the past, simulation was used to calculate the behaviour of specific individual subsystems or components of the vehicle. The increasing importance of virtual validation requires that simulation models and parameters can be used by different teams in the development process.
With Virtual Apps Services as part of the AVL Cloud Simulation solution, engineers have the possibility to use our simulation tools directly in their web browser and to exchange data with colleagues. You always use the current program version including all necessary licenses.
With the AVL Model Server, which is directly integrated in our simulation tools, configuration management of models and model data between teams can be realized.
For example, everyone involved always knows exactly where the current model is and who last made a change.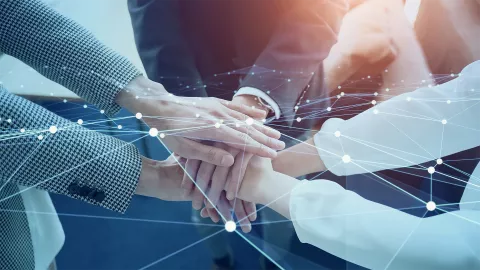 More Important Than Ever: Resources on Demand
To create high-fidelity simulation models, it is indispensable to perform computer-intensive simulations, such as optimizations or complex flow simulations. Such simulations are difficult to plan and require many resources, such as several computers and many software licenses.
With Virtual HPC Service as part of AVL Cloud Simulation Solution, we offer you your private on-demand HPC cluster environment based on your current needs.
Virtual HPC Service is directly integrated into our simulation tools, so you don't need to change your familiar workflow. The results are also mirrored locally so that post-processing can be done or finished reports can be viewed.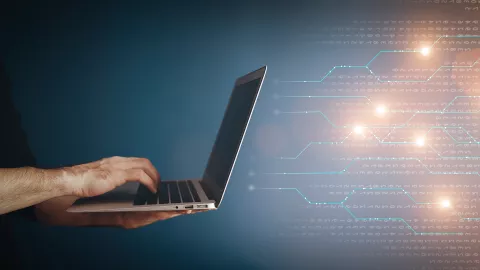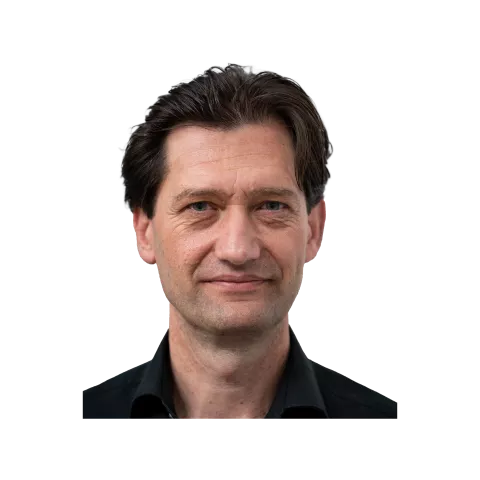 New technologies such as cloud computing offer many opportunities. However, we at AVL know from many years of experience that it is necessary to adapt them to the needs of engineers. The positive feedback from customers who have already convinced themselves of individual solutions from our "Simulation as a Service" portfolio shows that we are on the right path.
- Ivo Derado, Senior Solution Manager Advanced Simulation Technologies, AVL List GmbH
We use our years of engineering and project experience to make engineers' jobs easier,  with our Simulation as a Service portfolio.
Our services can be used in the entire development process, and help all the persons in the process to benefit from them - from the simulation engineer to the test engineer to the project manager.
With our Customer Service, you receive support at eye level from experienced engineers who are familiar with our tools and methods.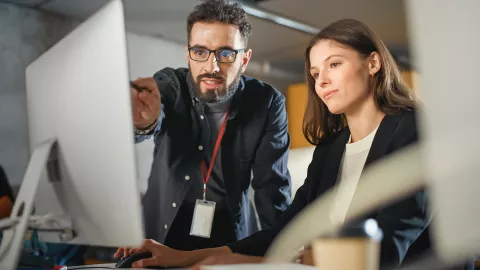 The mobility revolution is in full swing. This is not just about developing new, more sustainable propulsion systems. Rather, the entire development process is in upheaval - with simulation taking the lead.
Right now, it's important to understand the challenge that each of us - OEMs and suppliers alike - face when it comes to pushing the boundaries of both our design process and our engineers. As the number of different systems grows, departments and team structures are changing. We understand that. At AVL, we go through these processes as well, because we are not just software developers. We are also engineers and therefore users. We implement our knowledge in intuitive workflows, generators, wizards, and evaluations in our software and projects.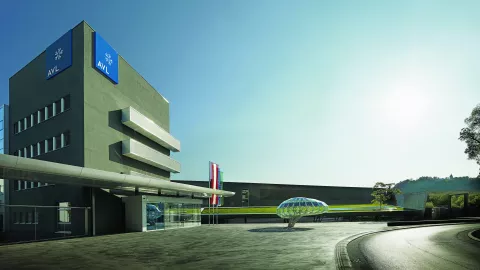 We are your global partner in realizing the mobility of the future. A mobility characterized by its minimal impact on the environment. We offer you simulation solutions ranging from component to system analysis. As we are deeply integrated in the development process, our software solutions - tools and projects - enable you to master the challenges of virtualization.
in 26
countries worldwide
11,200
employees worldwide
68%
engineers and scientist