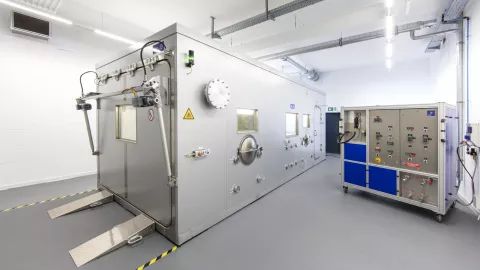 As global emission legislations become increasingly stringent, each industry sector must ensure it complies with both current and future legislation. Therefore, it is vital to test all gasoline-powered vehicles for evaporative emissions. 
We have developed the AVL VEHICLE SHED TS™ to meet the toughest global requirements, such as those across Europe, America, Japan, India, and China. The system comprises of a range of evaporative measuring devices, vehicle testbed modules and specially designed automation functions.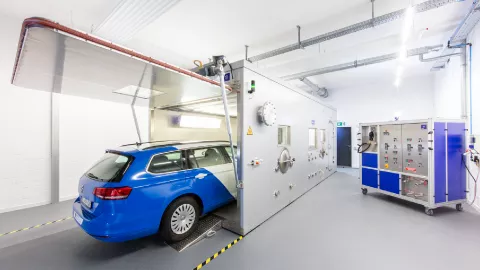 In addition to this reference solution for vehicle certification, our systems are used in diverse industries and for all vehicle types. They are also widely used for component testing and in research and development. We support many individual areas of component testing, ranging from tank and fuel supply systems to air conditioning systems. Vehicle Interior Air Quality (VIAQ) and Volatile Organic Compound (VOC) testing is supported as well.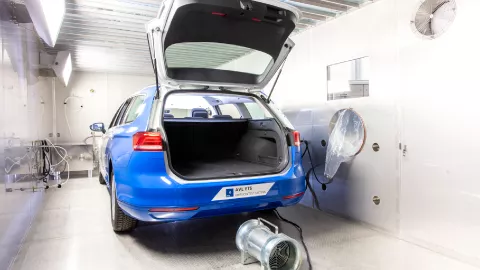 Our systems feature a common, intuitive user interface and the automation of evaporative emission testing. This has enabled it to quickly become an industry standard and it has already been proven in a variety of installations. As well as being installed at OEM facilities around the world, it is also widely available at our own locations, and is used globally by certification authorities.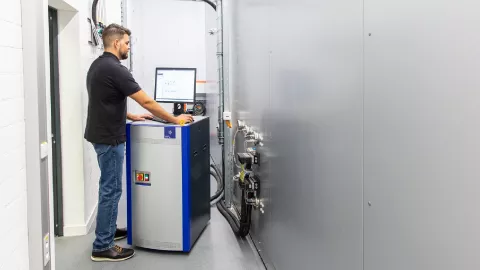 In everything we do, the focus is on the user. We offer not only technical tools and products, but also professional project services in all development and testing phases. From project start to final acceptance, we can provide comprehensive commissioning support.
We also offer our expertise and knowledge in evaporative emission testing to assist you with R&D testing, R&D acceptance testing based on specific requirements, and certification testing.
Our comprehensive product portfolio for evaporative emission testing covers all current and future requirements based on new driving concepts as well as new fuel mixtures. It consists of the AVL SHED System, the Canister Conditioning System AVL CANLOAD, the Refueling Device AVL FUELLOAD as well as modules for RunningLoss Testing such as tank heating units (AVL THU i60) and PointSource Sampling Systems (AVL PS i60). The portfolio is rounded off by the analytical equipment AVL AMA i60 Stand Alone Unit as well as the matching automation software. From automation and control to system integration and start up, we focus on a holistic approach to compliance. The solutions are suitable for certification testing as well as for use in research and development.
For individual requirements, we offer flexible solutions tailored to your needs, such as the implementation of container solutions to realize space-saving test environments.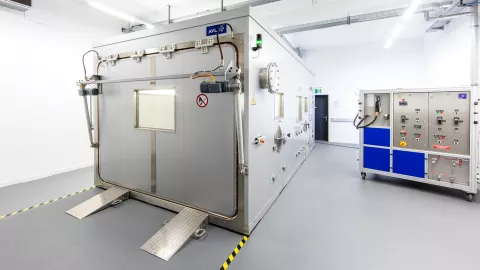 Our global infrastructure and our network of experts around the world not only give us a deep insight into requirements of current and upcoming legislations. It also allows us to understand trends, form opinions and get an idea of the direction in which they will develop in the future.
Our emission know-how and compliance with all global legislation is well established. Not only OEMs and their suppliers trust in our test systems, but also legal authorities or research facilities.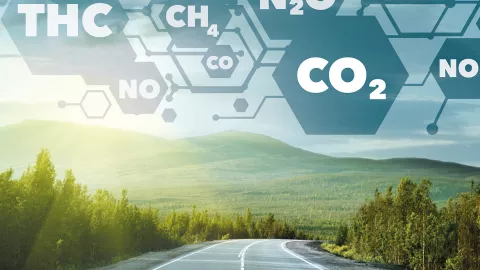 A Guide to Vehicle Emissions and Energy Testing
On-demand
In this webinar, Kurt Engeljehringer shares details of AVL's free Emission and Energy Testing Handbook, which aims to help engineers understand and navigate this complex topic.