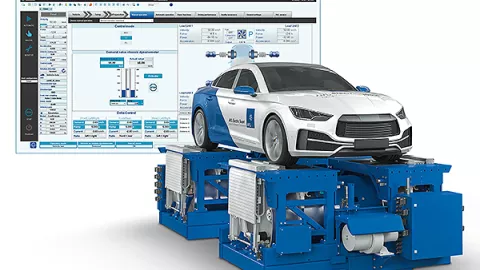 AVL Vehicle TS™ is an integral part to support and manage the complex vehicle development, system- optimization, validation and calibration task in an environment of more and more complex vehicle drivetrains from ICE-driven vehicles, HEVs, PHEVs, during the later stage of the development process. AVL has a great deal of experience in the development of vehicle test systems for scooters, motorcycles, ATVs, cars, light and heavy-duty trucks, busses, tractors and off-road vehicles as well as supporting component development. We are providing testing solutions when all components are integrated in the vehicle and interdependencies as well as proof of concepts are carried out within a laboratory environment bridging the gap between simulation and real world testing. These solutions can be applied to a wide range of applications. Typical examples are mileage accumulation testing to ensure specific lifetime targets either defined by legislative authorities or by development targets, performance evaluation, optimization of consumption, emissions testing, electrical driving range, exposure and testing under harsh climatic or electromagnetic environmental conditions and type approval.
In the current transition period from ICE to slightly electrified to pure electric powertrains the AVL Vehicle Test Systems must be designed to cover all current and future powertrain set ups from normal 2WD, to 4 WD, to wheel individual drives and any combination from ICE HEV to PHEVs. Electric drives and other high-voltage components became a standard and therefore safety aspects as well as higher dynamic requirements need to be thoroughly considered. For development and system integration purposes, customers need a test system where they can evaluate and optimize the mechanical, electrical as well as the high voltage electrical sub-systems integrated in the final vehicle in any test environment (Climatic-, NVH- or EMC Chambers).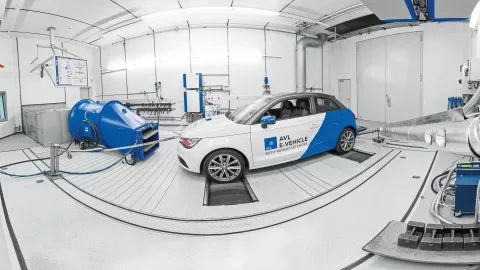 AVL's modern vehicle test systems are built to validate and test any vehicle type from motorcycle to 6x6 HD trucks varying in velocities, forces and power classes as well as different levels of electrified vehicles. The vehicle testbeds simulate velocity and force to the vehicle emulating real-world driving conditions, road data replication or time-lapsed testing. Thanks to the optimized toolchain of the AVL hard- and software, the duration of the design and validation process can be reduced significantly. Tests can be executed in a reproducible laboratory environment simulating any environment with fast set up times. This minimizes the time, risk and costs of on road testing. Results can be used either for validation of models in previous development stages or for final performance evaluation, certification and COP testing.
Using our AVL PUMA 2™ automation software platform, ensures synchronized measurements and data consistency from every integrated device. This high level of data quality – combined with the system's precise measurement and control and simulation capability – ensures highest precision of the achieved measurement results. Moreover all calculations, protocols and therefore measurement results are approved by the leading authorities and our systems can be certified according to ISO 17025. Thus testing results with AVL vehicle testbeds are beyond any doubt , in respect of the vehicle testbed used, when presented authorities for e.g. range or COP testing.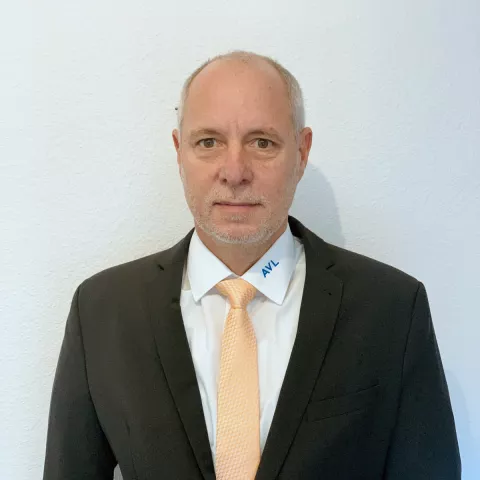 During this period of time, which is characterized by disruptive changes on an unimagined scale, with changes being far from complete, AVL vehicle test systems are THE reliable and proven solutions when it comes to final vehicle validation and compliance testing according to the latest legislations, from range testing up to EMC test for type approval."
-- Roland von Gavel, Head of Business Development, AVL Zöllner GmbH
AVL vehicle testing solutions are built on state of the art solutions that range from motorcycle vehicle test systems for different power classes up to 6x6 HD vehicle test systems within various different environments and applications. The automation software supports a wide range of applications and is scalable from a pure operating software to a full automation system. AVL's application know-how and system integration capabilities enable our customer to be more efficient. We deliver the right vehicle testing solution for your needs.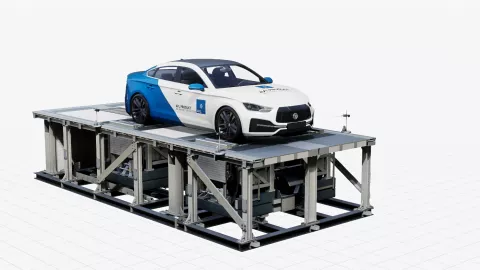 Your reliable partner in vehicle testing solutions
AVL's comprehensive worldwide network of experts allows best customer vicinity, ensuring consistent and connecting testing fields globally. Wherever your R&D challenges take you, we are always close at hand, ready to provide the service you need.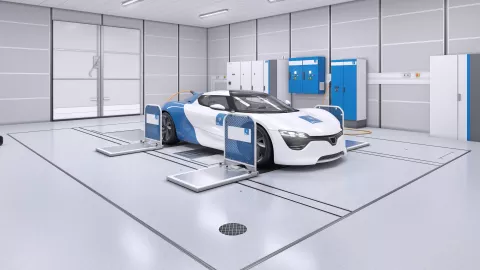 > 65
years of experience in the area of vehicle test systems
> 1400
vehicle test systems delivered