9th AVL International Commercial Powertrain Conference 2017
Get your ticket now
9th AVL International Commercial Powertrain Conference 2017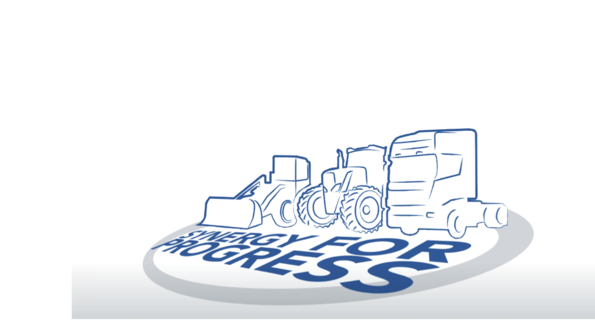 ---
The conference is globally unique, focusing jointly on truck and bus, agricultural tractors and construction machinery. It is an important information platform and an attractive forum for the exchange on topics relating to strategies and technologies.
Speakers are presenting on invitation only, top experts of the three industries will share and discuss their views with the audience.
The 2017 ICPC conference is entirely dedicated to CO2 reduction and innovations improving operating efficiency. Keynotes representing the three commercial powertrain industries give an overview of world-wide trends in industry and technology, highlighting the resulting company strategy and management focus.
Topic
Truck and Bus
Connected vehicles
Zero emission trucks
Electric drive and battery development trends
Agricultural Tractors
Cost-efficient solutions for engines <56kW
Robotics & automation assistances
Electrification
Construction Machinery
CVT Transmission
Driver assistance systems
Potential of electrification and hybridization
---
Agenda
Conference Program
Wednesday, May 10, 2017
09:00 - 09:15
Welcome to the ICPC
Dr. Marko Dekena
Executive Vice President, AVL List GmbH
09:15 - 09:30
SAE Welcome
Doug Patton
CTO of DENSO International America, Inc. and 2017 SAE President, SAE International
09:50 - 10:20
Trucks Driving into the Future: Cleaner, Safer and Even More Efficient
Ron Borsboom
Chief Engineer and Member of the Board of Management DAF Trucks N.V.
10:20 - 10:50
Challenges and Potentials in The Future Construction Machinery Industry - an OEM Viewpoint
Dr.-Ing. Wolfgang Burget
Managing Director R&D, Liebherr-EMtec GmbH
10:50 - 11:20
Future Challenges for Engine Manufactures in View of Future Emissions Legislation
Wayne Eckerle
Vice President Corporate Research & Technology, Cummins Inc.
11:20 - 11:50
Higher, Faster, Smarter: Agriculture technology Yesterday and Tomorrow
Hagen Adam
Managing Director, AVL Commercial Driveline GmbH
13:40 - 14:10
Impact of GHG - Phase II & Ultra Low NOx on the Base Powertrain
Lukas Walter
Vice President Commercial Powertrain Systems, AVL List GmbH
14:10 - 14:40
Cost-Efficient R&D Strategies to meet Future Portfolio Challenges
Dr.-Ing. Simon Thierfelder
Head of Engine Development, Motorenfabrik Hatz
Tobias Winter
Head of Simulation Department, Motorenfabrik Hatz
14:40 - 15:10
China's Changing Construction Equipment Industry
Andreas Gräf
Principal, A.T. Kearney GmbH
15:50 - 16:20
Potential and Challenges of HPDI
David Mumford
Senior Director, HPDI Product Management, Westport
16:20 - 16:50
EKoTech - a Holistic Approach to Reduce CO2 Emissions of Agricultural Machinery in Process Chains
Prof. Dr. Ludger Frerichs
Director of the Institute of Mobile Machines and Commercial Vehicles, TU Braunschweig
16:50 - 17:20
CVT Transmission: A Platform Technology for On- and Off-Road Hauling Applications
Chris Thorne
Chief Technical Officer, Heavy-Duty Vehicles, Energy Technology Institute
17:40 - 19:30
End of day 1 and shuttle transfer to Seggau Castle
19:30 - 22:00
AVL Social Evening at Seggau Castle
Thursday, May 11, 2017
09:00 - 09:30
The Truck of the Future: "Autonomous and Connected Driving at Daimler Trucks
Dr. Christian Ballarin
Senior Manager Advanced Engineering System Applications, Daimler Trucks
Martin Zeilinger
Head of Advanced Engineering Daimler Trucks, Daimler AG
09:30 - 10:00
Automation and Robotics - The Trend Towards Cyber Physical Systems in Agriculture Business
Prof. Thomas Herlitzius
Chair of Professorship Agricultural Systems and Technology, TU Dresden
10:00 - 10:30
Assistance Systems on Hydraulic Excavators and CO2 Reduction - Is There Any Correlation?
Werner Seifried
Managing Director, Liebherr Hydraulikbagger GmbH
11:10 - 11:40
Future Powertrain for Zero Emission Commercial Vehicles
Takashi Sasaki
General Manager of Advanced E-Vehicle Development Div., Hino Motors Ltd.
11:40 - 12:10
Electrification of Agricultural Machinery from the Perspective of an Implement Manufacturer
Dr. Florian Rahe
Head of Sensorics and Mechatronics
Dr. Rainer Resch
AMAZONEN-Werke H. Dreyer GmbH & Co. KG
12:10 - 12:40
CO2 Reduction on a Construction Site
Dr. Ulrich Fass
Program Leader Energy Conversion, Emerging Technologies, Volvo CE AB
Jenny Elfsberg
Volvo CE AB
12:40 - 13:10
Powertrain Solutions for Electrified Trucks and Buses
Heimo Schreier
Senior Product Manager On-Road, AVL List GmbH
Martin Ackerl
AVL List GmbH
Roger Perthen
Manager, AVL Trimerics GmbH
Wenzel Prochazka
Product Manager Battery System, AVL List GmbH
13:30 - 13:40
Farewell
Dr. Marko Dekena
Executive Vice President, AVL List GmbH
Evening Program
AVL Visit and Welcome Reception
Join us in the afternoon before the conference to meet speakers and participants, and to visit our facilities. See you at
AVL headquarters
on Tuesday, May 9th, 17:00. Free for conference participants. Shuttle bus service to conference hotels.
Social Evening
Wednesday, May 10th, 19:30
Dinner and wine in the cellar of
Seggau Castle
.
Shuttle bus service. Please bring warm clothes.
---
Exhibition
Exhibitors:
Become a sponsor of the AVL International Commercial Powertrain Conference and benefit from a high-level promotion of your brand & products.
For further information please contact
beatrice.joerer@avl.com
or
sandra.tieber@avl.com
.
---
Info Point
Conference Office
AVL List GmbH
Hans-List-Platz 1
8020 Graz
Austria

Tel.: +43 (316) 787 927
Telefax: +43 (316) 231123 4490
E-Mail: event@avl.com

Conference Venue
Messe Congress Graz
Messeplatz 1
8010 Graz
Austria

Registration
on-line form is available here.
Last minute registration: At Messe Congress Graz on May 10th, 2017, from 7:00

Conference Fee
General admission: € 1,490.- (plus 20 % VAT)
SAE members (conference incl. proceedings, 2 lunches and snacks) EUR 1.340 (+ 20% VAT) Free of charge for members of the press.
Fees include lunches and snacks, social evening events, a memory stick with the proceedings and a software key to download the pictures taken during the conference

Conference Language
English (no simultaneous translation)

Printed conference proceedings
An order form for printed conference proceedings is available here.

Hotel Reservation
Please use Hotel Reservation
A free Shuttle Service from the hotels to Helmut-List-Halle will be provided.

Arrival
By plane: Graz-Thalerhof
By train: Graz Main Station
By car: See map of Graz
---
Hotel Reservation
AVL has blocked rooms at designated hotels and has made every effort to ensure the best possible room rate for you for this event. Please visit the following link Hotel Reservation

Hotel Bokan Exclusiv
Single room (€ 79.-)
Double room (€ 128.-)
Hotel Daniel
Single room (€ 77.-)
Double room (€ 89.-)
Hotel Erzherzog Johann
Single room (€ 87.-)
Double room (€ 117.-)
Ibis Graz:
Single room (€ 73.50)
Double room (€ 84.-)
Schlossberghotel
Single room (€ 118.-)
Double room (€ 158.-)
Hotel Weitzer
Single Room: (€ 79.-)
Double room (€ 94.-)
Hotel Wiesler
Single room (€ 89.-)
Double room (€ 105.-)
---
Order Proceedings
---
Tickets
Conference fee € 1,490.- (plus 20 % VAT)
SAE members (conference incl. proceedings, 2 lunches and snacks) EUR 1.340 (+ 20% VAT)
Conference fee for students (non post-graduate) € 120.- (plus 20 % VAT)
Free of charge for members of the press.

Fees include lunches and snacks, social evening events, a memory stick with the proceedings and a software key to download the pictures taken during the conference
---
Sponsors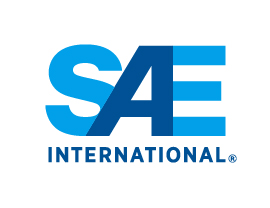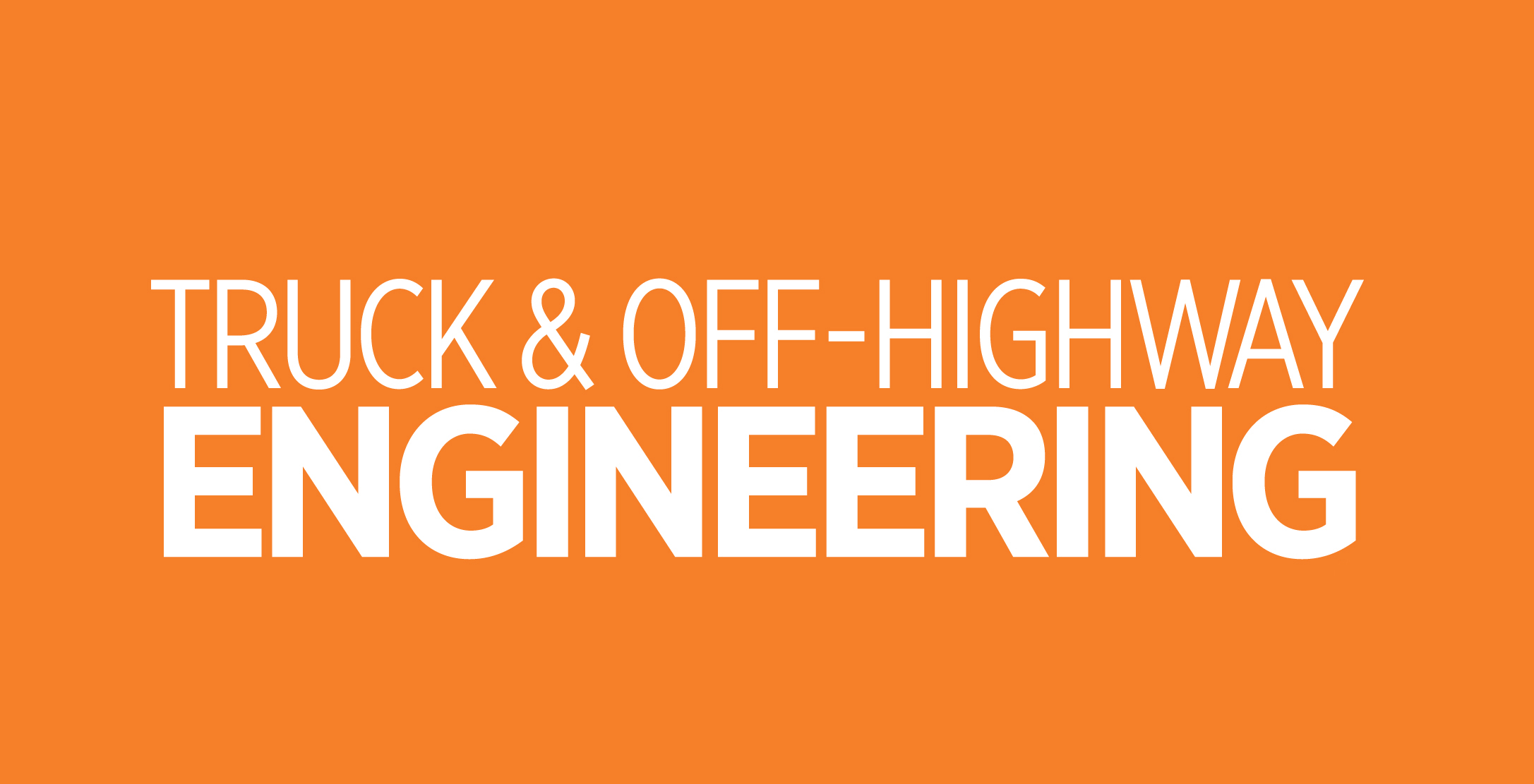 Become a sponsor of the AVL International Commercial Powertrain Conference and benefit from a high-level promotion of your brand & products.
For further information please contact
beatrice.joerer@avl.com
or
sandra.tieber@avl.com
.
---
Review
The eighth International Commercial Powertrain Conference on May 21nd and 22rd, 2015 in Graz, Austria was attended by 200 experts and managers, representing the three industries the conference focused on: Truck, Agricultural and Construction Equipment OEM's and their strong supplier base.
Dr. Marko Dekena - Executive Vice President, AVL opened the conference, setting the focus of this year's ICPC on alternative powertrain technologies and innovations improving operating efficiency. He gave examples on synergies realized already in the past between industries. ICPC is the opportunity to meet the experts from other industries, discuss their challenges and opportunities and find potential synergies.
Jonathan Walker - Chief Correspondent, MTZ industrial magazine, reviewed the torque conversion technologies in the on- and off-highway industries, closing with the question, to what extent the best available ones can/will be adopted to the benefit of the environment and finite energy resources.
The keynote on behalf of the truck industry by Torbjörn Holmström - Chief Technology Officer, Volvo Group (presented by Jan Ove Östensen) discussed the heavy-duty vehicle market challenge and the Volvo Group's perspective on continuing to improve energy efficiency and CO2 footprint. A 2-3% reduction of fossil energy or CO2 per annum for all new HD vehicle operations globally is extremely challenging. The CO2 footprint of both HD product production and product operation therefore needs to be addressed.
Dr. Satoshi Iida - Managing Executive Officer, Kubota Corporation spoke for the agricultural industry stressing that raising agricultural productivity is crucially important to solve the problems due to the rapid growth of world population. Products and services are needed that deliver reliable and efficient solutions: More profitable farm management; Precision farming using also plant growing information; Field and environment information; Ultra-energy savings in farming by unmanned agricultural machinery; Support of farmers and regions by providing distribution networks and export services.
Dr. M. Lou Balmer-Millar - Director of Research, Caterpillar, Inc. represented the Off-Road Mobile Machinery industry saying that the potential for fuel efficiency improvement and subsequent greenhouse gas reduction becomes significantly larger when the application of non-road machines and the functions they perform are considered and a total systems integration approach of the engine, controls, hydraulics, cooling systems, and other major systems on the machine is taken into account.
The technical sessions started with Dr.-Ing. Hans-Otto Herrmann – Director, Daimler AG (presented by Dipl.-Ing. Heinz Jost Oelschlegel), talking about natural gas as an attractive energy source to power commercial vehicles, promising significant CO2 reduction potentials. The thermodynamic efficiency limitations of a λ=1 concept can only be fully eliminated by a switch to a (heterogeneous) Diesel combustion process using natural gas as main energy source and possibly Diesel pilot injection for sufficient ignition energy.
Dr. Dirk Bergmann - General Manager, FPT Motorenforschung discussed future fuels for heavy duty non-road applications. Although CNG and LNG will cause usage restrictions due to the reduced energy density and therefore reduced operating time with one fuel tank filling, the availability of engines from the on-road sector and the low gas prices in some regions will drive its introduction.
Dr. Masaaki Kato - Chief Engineer, Denso Corporation explained the potential of DME as alternative to Diesel for Commercial Vehicles. Bio-DME yields both ultra-low emissions and nearly equals zero CO2. China and USA would be the main market for DME vehicles. To promote DME vehicles, some difficulties of fuel injection system and equipment caused by DME physical properties have to be solved.
Dr. Nils-Gunnar Vågstedt - Head of Hybrid System Development, Scania CV AB, sees smart modularization to be the key for successful e-Mobility with heavy trucks and busses to cope with the challenging cost implication: Cost effect of 50% reduction in part numbers with the same vehicle output. Finding the right balance between meeting the market in time vs. fulfilling all customer demands will hopefully pay itself in a longer perspective.
Gerhard Stempfer - Lead Engineer Electrification, AVL presented the motivation and system optimization with electrification in agricultural - (and construction-) machinery. Electrification will be more and more introduced in off-road-machines – be it implements, tractors or several different construction equipment machines. With VSM simulation, the configurations are evaluated to gain the application specific benefits considering the entire system, optimizing it precisely for the application – with electrification or conventionally.
Gunnar Stein - Global Director Driveline Systems, Volvo Construction Equipment showed the big development potential of new drivetrain solutions and continued technology development when it comes to further optimizing the fuel efficiency and productivity of construction equipment. In the far future, the trend in the industry can lead to very different machines and business models such as electrification of job sites and radically new machine concepts.
Lukas Walter - Vice President Commercial Powertrain Systems, AVL presented auxiliaries on demand with predictive controls improving fuel efficiency of commercial vehicles. To control this during the real drive cycle, highly complex and flexible systems are implemented. Traditional hardware oriented development processes become too complex and too expensive. Model based control systems are required, representing the whole powertrain and partly the vehicle. With these, the energy distribution is optimized according to the actual driving condition, the road profile and the requirements ahead.
Cristiano Paim Buss - R&D Director, Stara S/A introduced Precision Farming as a new technology, but with a long history. Farmers have long sought ways to maximize the physical and economic crop production by adjusting the application of inputs according to soil types and crop performance. For the large farm sizes of today, systems are developed using GPS combined with equipment capable of measuring the variability (yield monitors) and application of inputs (fertilizers, herbicides, seeds etc.) at varying rates.
Martin Frank - Research Engineer, Volvo Construction Equipment Germany reported on connected machinery enabling automation: the connection of the equipment's sub systems, the connection between the different on site machines and the connection to the site management gets more and more important. The application of operator assistant function, semi–autonomous and autonomous machines will lead to an increase of efficiency for specific work tasks.
Peter Krähenbuehl - Leader Technology Engineering, FPT Motorenforschung AG presented the development of waste heat recovery based on an Organic Rankine cycle for on-highway vehicles from concept to industrialization. First results from bench testing indicate a final fuel economy gain around 3.5 % for the IVECO Stralis Euro VI truck during the real world driving reference cycle utilizing waste heat from both the EGR and exhaust evaporator.
Prof. Ludger Frerichs - Director, Institute of Mobile Machines and Commercial Vehicles, TU Braunschweig explained that increasing the efficiency of agricultural and construction machinery is a continuous task of manufacturers and operators. Potentials for efficient use of mobile machinery in agriculture and construction are not only found in machines. It is essential to identify these potentials in the process chains, in the operating conditions and in the organizational processes.
Dr. Albert Neumann - Managing Director, Strategy Engineers GmbH & Co. KG presented three competing concepts to achieve competitiveness in the CV industry: Scale, Net-scale and Skills. Ultimately, outstanding profitability will only be achieved and maintained by OEMs which can leverage sufficient scale and strong skills to achieve high levels of net-scale.
Kari Aaltonen - R&D Director, AGCO Power Oy (Linnavuori) has shown the challenges of Stage V emission legislation for the off road sector: serial volumes are fairly low, there are a lot of machine variants and duty cycles are vehicle type specific. It is essential that catalyst and filter controls are built to allow fast calibration. Substrate coatings need to have excellent cold and hot end performance to cover all applications with one aftertreatment strategy.
Peter Österberg - Vice President Technology Platforms, Volvo Construction Equipment finally gave an overview of some of the fundamentals for developing complex products for low volumes. Lean Product Development with special attention to choose the right products and to not build in unacceptable product or development costs is required. Using customer value as guidance for project prioritization and eliminating waste in all processes including those of the supplier's processes are fundamental to driving the lean approach.
The conference was closed by Dr. Marko Dekena, who thanked all who contributed - especially the speakers and the moderator for their preparation, and the audience for their lively discussions. He invited all to join again for the next ICPC in May 2017.
After the conference many positive comments were overheard regarding the high quality of the presentations and discussions, giving a lot of valuable information cross-over the three industries.
---
Downloads
Downloads
| | |
| --- | --- |
| | 1.14 MB |
| | |
| --- | --- |
| | 0.08 MB |
| | |
| --- | --- |
| | 0.36 MB |