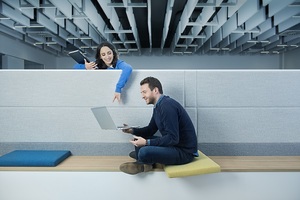 Internship
AVL offers placements for students, who are interested in gaining some practical experience in addition to their theoretical education. If you are still in your studies and want to gain some practical knowledge, then read on to discover the opportunities that exist at AVL.
---
The application period for summer jobs runs from 1 January to 31 January. The link will take you to our registration form, where you can enter your data and documents for the application after registration. After successful completion of the application you will receive a confirmation email, this may take a few minutes.

Here you can apply for vacation positions at the Graz location.
​​​​​​​Here you can apply for vacation positions at the Steyr site.
AVL offers three types of internships for pupils and students:
"My internship at AVL was by far the best and most instructive internship that I ever did. It gave me an excellent idea of the everyday work of a structural analysis engineer, and I was given the opportunity to carry out a wide variety of tasks. This experience will certainly be very helpful for me in the future. The permanent helpfulness of my friendly colleagues and the good working atmosphere, which is why I enjoyed working for AVL very much, were also remarkable."
---