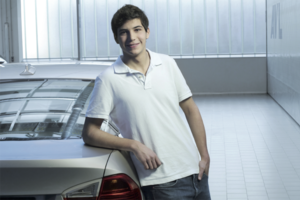 Professions
"Today´s apprentices are our staff and specialists of tomorrow. They are trainees that we should support to our best of our abilities."
---
What you can learn at AVL
We offer training in nine apprenticeship trades and are currently training 100 young people.
Check out what you like best and soon you can be on our team.
APPLICATION DEVELOPER - CODING (occupied or all apprenticeship positions filled)
METAL TECHNICIAN – MECHANICAL ENGINEERING (occupied or all apprenticeship positions filled)
OFFICE MANAGEMENT ASSISTANT (occupied or all apprenticeship positions filled)
ELECTRICAL TECHNICIAN (occupied or all apprenticeship positions filled)
ELECTRONICS ENGINEER (occupied or all apprenticeship positions filled)
IT TECHNICIAN (occupied or all apprenticeship positions filled)
AUTOMOTIVE TECHNICIAN – SYSTEM ELECTRONICS (occupied or all apprenticeship positions filled)
DRAFTSMAN/DRAFTSWOMAN (occupied or all apprenticeship positions filled)
OPERATIONS LOGISTICS OFFICER (occupied or all apprenticeship positions filled)
---