Go back
AVL Product Development in Motion 2019
November 28, 2019
Chalmers University Of Technology, Gothenburg, Sweden
Share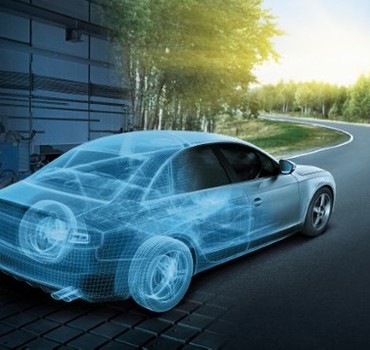 Share
November 28, 2019
Chalmers University Of Technology, Gothenburg, Sweden
Register now
AVL Product Development in Motion 2019
Meet the experts in Gothenburg. The mobility Capital of Sweden.
---
Product Development in Motion will set out the trends and technologies you need to know today across a programme of keynote speeches, workshops and a connected expo to support the development of future mobility across all sectors, including:

• Electrification
• ADAS and Connected Vehicle Development
• Virtual Validation
• Future of the combustion engine
Topic
Powertrain development and validation have become more challenging and exciting than ever before with
1.New all-electric powertrains on the road already
2.The combustion engine is seeing a second life via significant technical improvements on the engine itself and electrical components being able to help overcome the shortcomings of pure combustion powertrains leading to a "zoo of hybrids". So what will be the mix between even further combustion engine development, hybrid and pure electric?
3.The demand to connect the vehicle to its environment and assist or totally replace the driver. Nobody knows today what an AD/ADAS lab will look like - but powerful first steps are being made
4.Inevitably the call for virtual validation to broaden the validation funnel, do validation earlier in the process and cheaper will only be stronger when reading all of the above
Whilst the benefits of the new technologies in safety, consumption, performance, emission and convenience are enormous the automotive industry as a whole face the challenge of taking decisions, develop safe and cost effective reliable solutions - all at the same time with literally the same teams and budgets.
This means the field of product development is in motion - PDiM19 looks at the trends you need to know.
For the PDiM19 in Gothenburg we are following a format developed with participants including:
Keynote speeches in the plenum by drivers in the field and industry voices
Workshops by these speakers and others on trending topics
Connected expo
Evening Networking where delegates can enjoy an Austrian buffet
---
Joining Instructions
At PDiM19 we will have a quick and easy check-in system!
When you have registered ahead of the events day, 28th November, you will receive your personalised QR code via email one week ahead of the event. This QR code will act as your 'ticket' for check-in and registration.
There are two simple ways to present your QR code for check-in:

Print out the email, including the QR code and bring it with you to the event.
Present the QR code on your mobile phone via your original email.

(Please don't forget to download the images in this email in order to see the QR code)

If you have not received the QR code via email, please go to the registration desk which can be found next to the check-in points at the main entrance of the Chalmers Conference Centre
---
Student Competition
Are you a student ? Do you want to close our Conference with your 5 minutes of this topic ?

Here we go:
Send your recorded speech or slide deck to us electronically by November 20th 2019
We will select the 5 finalists who will present on a workshop at PDiM19 at November 28th in Göteborg
The workshop audience will select the winner
The winner will close the conference with her or his 5 minutes on the future of transport and mobility and IF she or he wishes do an internship in AVL in 2020
There are 4 Requirements to participate:
Click on 'Enter Student competition' and submit presentation by Nov 20th via email.
Available to participate on Nov. 28th
Stay within 5 minutes of the required time
Stay on the topic
No other rules - but 2 hints:
This is as much a policy, social, infrastructure, business topic as it is an engineering topic. Feel free to choose YOUR angle.
If you wish to participate as a group at least one person must be there on the 28th
---
Agenda
TIME
LOCATION
EVENT CONTENT
SPEAKER(S)
08:00
Volvo Foyen
Doors open, welcome breakfast and coffee, sign up for event and workshops
08:20
Runan Sal
Welcome to the Mobility Capital of Scandinavia
Johan Trouvé
Swedish Chamber of Commerce
08:30
Welcome / Your Way Through the Event
Erik Osnes, Antonio Ciriello
AVL MTC AB & AVL List Nordiska AB
08:40
Conference Opening
Peter Gillbrand
AVL
09:00
Work on Sustainable Engines
Lucien Koopmans
Chalmers
09:25
How to accelerate and broaden Innovation
Helene Niklasson
CampX of Volvo AB
09:45 - 10:00
Volvo Foyen
Coffee Break / Connected Expo is open / Virtual Reality Tours
10:00 - 11:00

Parallel Sessions
Palmstedt
Keynote Workshop on Augmented Development
Gianluca Vitale
AVL
Catella
Inverter testing – Tackling the challenges of the new power processor in electric drives
Horst Hammerer
AVL
Runan
Energy Landscape: How is the energy sector influencing the future powertrain
Martin Rothbart
AVL
Valdemar
The Virtual Testbed - Hands on Calibration Use Cases
Thomas Stone
AVL
Ledningsrummet
Purpose Driven Services - Use Cases in Electrification Development
Henry Joswa
AVL
Expo Area
Validate & Certify ADAS Functions and Security
Fredrik Koenigsson, Josko Balic
AVL
In the Lab
Chalmers Propulsion Lab Visits - sign up and meet at Registration
Team of Prof. Koopmans
Chalmers
11:00
Runan Sal
The Way Forward in Propulsion System Engineering
Mats Andersson
Volvo Cars
11:20
Electric Vehicles - How Charging Times Drive Voltage Choices
Börje Grandin
Lotus Engineering
11:40
Autonomous Marine Transportation - "Not in my Lifetime"
Jörgen Strandberg
Wärtsilä
12:00 - 13:00
Volvo Foyen
Lunch Break / Connected Expo is open / Virtual Reality Tours
13:00 - 14:00

Parallel Sessions
Valdemar
Student event with focus on: Student competition, Automotive Town Göteborg, International Assignments, AVL Racing Team, Aquabike Racing, Projects
Host: Andreas Andblad
AVL
Ledningsrummet
Electromobility: battery lifetime cycle & aging models, diagnostics
Katia Giovanella
AVL
Catella
Mastering the Challenges of Fuel Cell Testing Technology
Sun Ching
AVL
Palmstedt
Autonomous Marine Transportation - "Not in my Lifetime"
Jörgen Strandberg
Wärtsilä
Runan
Data Analytics: Challenges and enablers for the self healing vehicle
Marcel Wendland
AVL
Expo Area
Product Development Acceleration
Gianluca Vitale
AVL
In the Lab
Chalmers Propulsion Lab Visits - sign up and meet at Registration
Team of Prof. Koopmans
Chalmers
14:00
Runan Sal
ADAS Validation Capabilities In Cutting Edge Proving Grounds
Peter Janevik
Asta Zero
14:20
Making Autonomous Drive Safe
Emil Tisell
Qamcom
14:40
Keynote Workshop: From Automotive to Compu-Motive. Evolution of testing in Powertrain and Vehicle development

Giuseppe Corcione AVL

15:00 - 15:30
Volvo Foyen
Coffee Break / Connected Expo is open / Virtual Reality Tours
15:30 - 16:30

Parallel Sessions
Valdemar
The Future of Powertrain and Vehicle Validation - Connected Workshop
Nick Birger
AVL
Ledningsrummet
Challenges and Gains in Vehicle Thermal Management
Peter Drage Michael Bires
AVL
Runan
Broadening and Accelerating Innovation In CampX - Connected Workshop
Helene Niklasson
CampX of Volvo AB
Palmstedt
Autonomous Drive - What is Safe Enough
Emil Tisell
Qamcom
Expo Area
Battery Development - Skills and Lab Challenges
H. Joswa, M. Schweiger, G. Sammer
AVL
In the Lab
Chalmers Propulsion Lab Visits - sign up and meet at Registration
Team of Prof. Koopmans
Chalmers
16:30
Runan Sal
The ADAS Experience and Roadmap
Bernhard Schick, Seda Aydogdu
University of Kempten
16:50
Why the best Batteries are made of Scrap
Artiom LaMadrid
Northvolt
17:10
Conference Closing
Erik Osnes, Antonio Ciriello
AVL MTC AB & AVL List Nordiska AB
17:15
Volvo Foyen
Austrian Buffet and Bar / Connected Expo is open / Virtual Reality Tours
---
Location
Chalmers University Of Technology, Gothenburg, Sweden